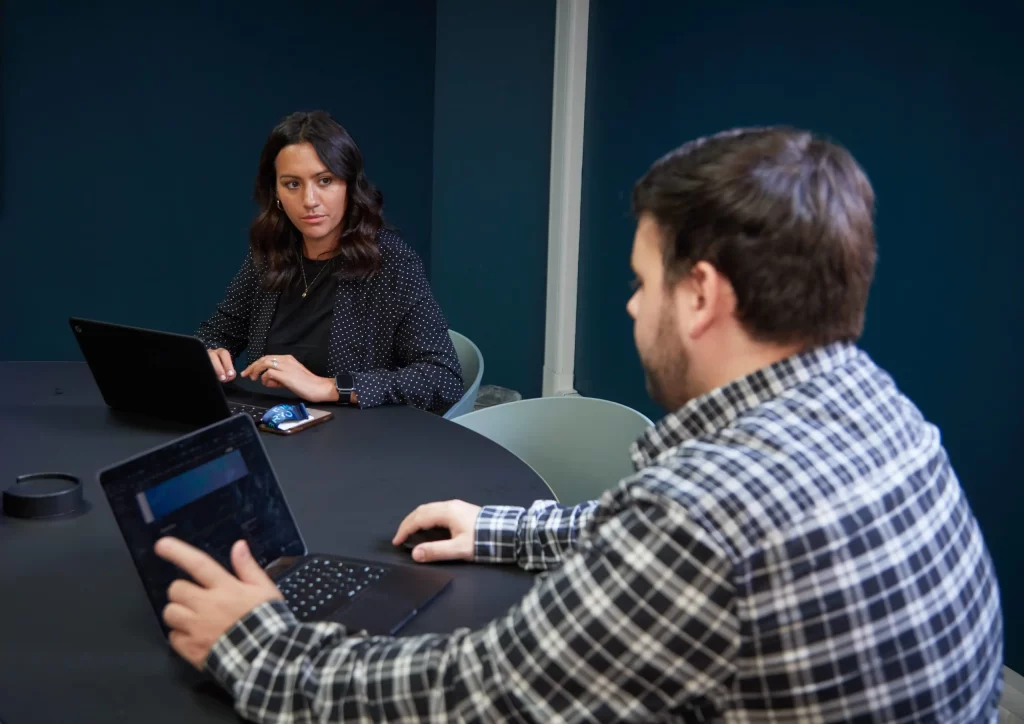 The Innovative Manchester SEO Agency
We're a UK-wide SEO agency that happens to be from Manchester. SEO (Search Engine Optimisation) is one of the core strengths we have built our business upon. Over 90% of search engine traffic comes from first-page results. We have the expertise to get you there.
We use our highly innovative in-house SEO tool suite to uncover your website's potential, identifying opportunities that most other SEO agencies often overlook. We understand not just your website, but your industry. What link building looks like across the competition. Who has created high-quality SEO content. Which websites have applied good (or bad) technical SEO,  And who's just fiddled with some H1 tags but neglected the rest of the site.
Effective SEO covers every detail, and Embryo's holistic approach optimises every aspect of your website. When you choose us, you partner with experienced search professionals who genuinely care about your online success.
Take the first step towards SEO growth – request a consultation and free competitor analysis today.
Interested in Professional Digital Marketing? Get in Touch.
We demystify SEO and work to deliver your brand exceptional search results. Get in touch today.
BCB Group
Using a modern, multi-channel marketing strategy to transform a business into an authority in an emerging market
149%

Increase in page views

11.7%

Decrease in bounce rate

97/100

Core Web Vital score

67

Position 1-3 keywords
Why Choose Embryo as Your Organic SEO Agency?
From the moment you choose us as your SEO agency, we dive right into building a bespoke strategy that aligns with your goals and we then run our 150+ point SEO audit. It doesn't stop there, however. We spend a great deal of time understanding your sector to see who has the best spread across the SERPs for keywords searched for by your audience.
But what really sets us apart? Our difference lies in our fresh approach to organic SEO. Manchester may be our home, but our search skills are used to create successful campaigns to companies all over the UK, and even internationally.
Experience the combined talents of our unified team, made up of SEO strategists and technical SEO experts, link-building specialists, content writers and an in-house editorial team.
Gain exclusive access to our innovative in-house tools, which help assess your organic performance against your competitors. With this valuable information, we craft data-led campaigns that work.
Leave the intricacies of international SEO to us. We've helped multiple clients optimise their websites for users in Hong Kong, US and beyond.
Make the most of our award-winning Digital PR team alongside our SEO work. Collaborating with our other Organic channels gives your online visibility and domain authority that extra boost.
Feel at ease with dedicated account managers, committed to your website's success and your peace of mind.
Trust our experts to enhance SEO and user experience with industry-leading content marketing. We give your target audience the content they want to see and engage with.
Stay at the forefront of industry trends on things such as local SEO and the ever-evolving needs of both users and search engines.
We research, we solve problems, we get your site seen, and you reap the benefits of SEO success.
Our Team
Meet Your SEO experts
Jamie Beatty

Senior Organic SEO Account Manager

Amy Leach

Organic Lead

Alisa Thorley

SEO Executive

Adam Chapman

Technical SEO

Klaudia Kubica

SEO Executive

Ryan Jones

Senior SEO Executive

Ben Carter

SEO Account Manager

Paulina Wisniewska

Organic SEO Assistant

Evan McKevitt

SEO Account Manager
Our SEO services: Everything you'll get access to
No matter the nature of your brand, be it a B2C or B2B company with or without e-commerce aspects, we're equipped to propel your brand towards significant search engine growth and profitability. No online industry is too niche.
Our wide range of SEO services is complemented by the advanced technologies we use such as Needle and Intermingle, our in-house software.
Here's just a glimpse into what our organic team can do for you:
Organic Search Campaigns: Our Process for Success
The sustainable growth of an online campaign – whether for an e-commerce or service business – is achieved through a combination of repetitive tasks, hard work, innovative ideas, and taking calculated risks.
Whilst many UK SEO agencies over-promise and under-deliver, our focus on executing a solid content strategy alongside well-thought-out technical search strategies means that no matter the size of your company, our methods will increase your online footprint.
Ready for Page 1 Results? Get In Touch.
Let's have a conversation about your current performance goals, we're ready to provide the solution and get your website seen.
Embryo's 3 Pillars of Search Engine Optimisation
Any good house is built on sturdy foundations, and the same goes for search engine marketing. Without the pillars of authority, relevance, and trust, search rankings and increased online visibility simply won't come.
It may feel odd to read words such as 'relevance' and 'trust' when discussing something as technical as optimising websites. However, they are essential search engine staples because they each relate to the fact that search engines care about providing their users with the best possible experience. For search engines, all this shows that businesses are following white hat SEO practices and working to earn rankings, as opposed to taking cheap shortcuts.
When you partner with Embryo, we consistently deliver value, never cutting corners or overlooking crucial optimisation elements. This commitment extends to collaborating with our web dev and UX teams, ensuring that it's truly an 'all hands on deck' effort.
Authority

The first key pillar is authority. A need to be authoritative comes from the fact that there are millions of users posting billions of pieces of content trillions of times a day. The democratic nature of search algorithms means that literally, anyone can post a piece of content about a topic they want to. Authority is used to differentiate between the respected sources and the chancers.

Google's authority-o-meter (not an official title) is designed to stop Joe Bloggs's thoughts about the universe being treated with the same authority as Brian Cox's. If both Bloggs and Cox write a blog about the latest revelation in astrophysics, the latter is going to receive a higher ranking. How? Because Google – who, remember, owns Youtube – and its algorithm will be able to see that Brian has a far greater authority on this topic than Joe (sorry, Joe). It sees all the content that has been previously posted and can decide in microseconds who should rank higher.

What is truly remarkable is that search engines do this for every single keyword, query and search that every user types into the laptop or phone.

Domain authority or domain ranking (DA or DR) is a metric used to measure the authority of an entire website, every page, all the blog posts and everything in between. The metric is the one websites should be aiming for as it will make it easier for the new pieces of content that they publish to rank quicker because they have all that background authority from their domain. If the BBC publishes a new article, it's going to rank position one faster because they've shown their authority hundreds of times before.

Increasing authority is one of the most important ways to rank in search results. Search engine authorities' main currency is in links. Achieving quality links to your site/page from websites that are already authoritative – called backlinks – is a great indicator to the Yahoos and Googles of the world that what you're saying is worth showing up for relevant searches. Backlinks act as a sort of recommendation, an assurance that your work and what you're saying is going to be of value to users.

Relevance

If your website isn't relevant to the keywords you're trying to target, why should search engines promote your content? This second pillar is used to make sure that the content created is relevant to the list of keywords it's purporting to target. The better your service page or blog post matches a particular query the better you'll rank because what you're offering is the closest thing to what the user has typed.

Achieving relevance can be done via several means. Having visible text that's relevant and ensuring the images and videos on the page are also closely aligned to what you're trying to rank for are the obvious things that one can do. However, relevance isn't just skin deep. Meta elements such as meta titles, tags, and alt-texts within images are all important ways of increasing the relevance of content. Other ancillary things like locations can also impact the relevance.

Relevance also comes back to links, which is a key factor in how search engines determine your ranking. Let's say you're a big fan of football and love writing about it, giving your thoughts and opinions etc. If, because of something you write, you get a link from the Sky Sports News website, this is as clear an indication as possible to Google that what you're writing is high-quality content that is relevant to the target keyword.

Internally linking to relevant pages on your site is also a great way of increasing relevance because you're showing to Google's spiders that other pages on the site are relevant to that page. By internally linking, you're showing you have a broad knowledge about other relevant topics. If you write about a blog about the best running shoes and then internally link to another piece of content that talks about the best running shorts, you're showing this content is relevant. This is of course providing the link context itself is relevant.

Trust

It's a big word, trust, and one that comes with a lot of emotion and nuance. But in terms of search engines, trust, for them, is everything in many ways. If they can't trust your website, there is no chance they are going to provide you with the search visibility needed to achieve anything because they wouldn't risk their reputation on it.

Trust comes in many shapes and sizes when it comes to search engine rankings. For example, does your site have a privacy policy, terms, conditions, and disclosure? Do the blogs and content on the site go over a certain limit, are they well written (i.e. by a human) and not duplicate content, do the contact details on the site correspond to the actual number and emails of the office. Yet again, links are important to establish trust because it shows that other sites have been happy to reference your work.

Increasingly, off-page factors have been given more importance as companies and individuals have a greater presence in areas such as social media. Achieving more likes, follows, and mentions on social media all build toward a more trusted business or entity which will lead to additional benefits. Other factors such as site loading speed and the average time a user spends are all great indicators that your site deserves to be trusted.
Want to Work with the Leading Manchester SEO Agency?
Speak to our sales team today to discuss how we can help you achieve your online business objectives.
Burgess Pet Care
Burgess Pet Care
30.3

ROAS from paid social

440%

Increase in online transactions

346%

Increase in revenue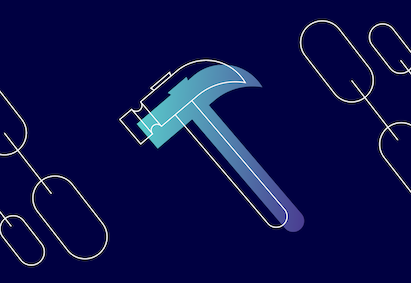 Backlinks: How Does a Link-Building Strategy Help?
In terms of optimising your web presence, link building is the most effective, proven way, of establishing authority, trust, and relevance. Simply put, link building is the practice of gaining links that point FROM someone else's website TO yours. When indexing the pages of a site, search engines will record links and reward websites that are linked-to. The number of (useful) links is one of the most mathematically proven ways for Google (as an example) to judge which websites should be listed highly in its search engine results pages.
Despite advances in search engine algorithms, links remain one of the best ways for search engines to decide what sites are worthy of wide coverage, and which aren't.
A few Types of Content to Acquire Backlinks With
There are many types of content that create the 'container' for a backlink. From guest blog posts, sites hosting your assets such as an infographic (and accompanying credit in the form of a link), the listing of your company on an 'industry body' website, quotes in news stories in national or niche publications, to a friendly mention on a friend's business website, all such links can add value. The much-maligned 'directory link' – from the correct directories of course – can also be advantageous.
The aim is to get as many of these links as possible, while at all times monitoring the quality of the sites linking to your site. Do this in abundance, and you will be very unlucky if you are not successful.
The chances of your link building efforts being successful will be closely linked to the abundance of quality content on your own site.
Guest Posting

Creating blogs for other people's websites is the bread and butter of backlinks. Hundreds of sites – across more industries than you can count – are essentially guest blog platforms that accept content from people in return for backlinks. These guest blogs aren't easy though and many places will have strict guidelines which need to be followed before they post your work. Expect to be writing 1000, 1500, even 2000 words of valuable content to achieve just one backlink. Our advice when it comes to guest posting is to do your research and find publications that have guidelines that align with your industry/expertise. It's a bit of a commitment to guest post and write thousands of words so make sure the place you're sending it to is going to provide the right link context for you.

Leveraging Business Directories Listing Websites

Years ago, the Yellow Pages was the SEO of the day. Now, while no one has a directory sent to them, sites like the Yellow Pages very much exist. These directories have high DRs and are ideal to get links to your site from. These sites constantly accept submissions and all that you need to do is fill out a small profile detailing who you are and what you do. Another good thing about business directories is that you can ask to be listed in specific areas. So if you're a Manchester SEO agency you can ask to be listed in the northwest section of the listings.

Outreaching to Sites That Accept Guest Blog Posts and Building Relationships

This isn't a way to link build specifically, it's more a part of the process. Building relationships with the people that decide if you're content is worthy for their website is a great way of cementing long-term backlinks.
Offering Valuable Comments on Forums and Blogs

Good forums and blogs are out there! While some are spammy and complete nonsense there are genuinely insightful areas out there where users look to help one another. The golden rule for this type of link building is to point them to links that are relevant to what the blog or thread is about. With that link must come a thorough, genuinely insightful comment. Think authenticity and be prepared to offer advice.

Creating Infographics

Reading thousands of words on a topic is good, being able to interpret everything about that topic by looking at an infographic is better. Spending time to collate data and build eye-catching infographics not only provide a visual element to a website but can be shared and distributed amongst thousands of people, potentially.

Providing Quotes for Newspaper Articles

Publications and magazines are hungry for content, especially in an online world. The need to fill virtual column inches never ceases – this is something you can leverage to your benefit. Keep an eye out on #journorequests and follow publications that are relevant to your industry. Outreach to journalists, build relationships with them and soon enough they'll come to you asking for comments on something. Your price? Just a bunch of links to your site – it's a win-win!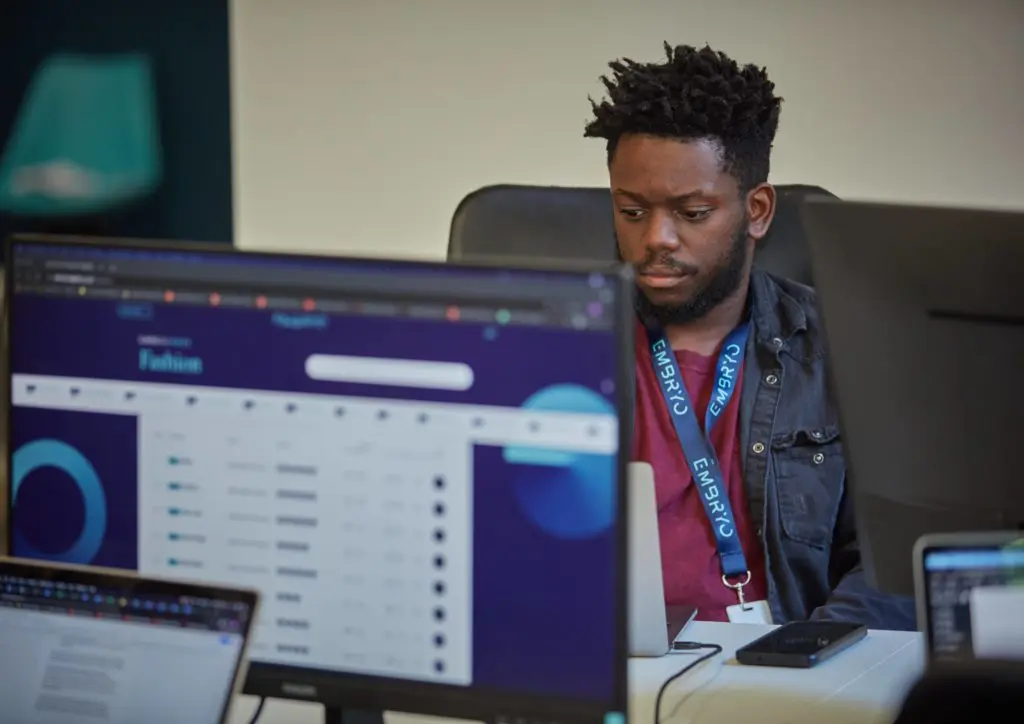 The Importance of Quality Links
Getting a bunch of links from a load of random sites without putting in any work is the quickest way to failure, or at the very least, no results at all. The importance of quality in your backlinks is the single most important thing to think about.
Years ago, Google prioritised quantity over quality when it came to backlinks but now they value where those links are coming from instead of how many.
Backlinks are endorsements and as you well know not every endorsement is the same. You as a person would want to be endorsed by authoritative people that are well respected in your sector. You wouldn't want to be endorsed by someone who has no credentials or is looked down on for whatever reason.
Backlinking is the same.
Invest your time in getting a handful of links. You might want to scan the backlink profiles of your competitors and during this, you may spot that, whilst they are ranking in the top, they'll have a bunch of links from spammy sites.
Doesn't that go against everything we've just said? No.
These wins will be short-lived, you only have to look at the history of Google updates to see that, semi-regularly, they'll remove THOUSANDS of backlinks from sites that have indulged in spammy link building practices. This is when you'll succeed because your link building profile is whiter than white and filled with quality sites from authentic websites.
Types of Search Terms
The sheer volume of keywords means that there are plenty of types into which they are segmented.
Choosing the right keywords, as you'll see, is important. But before you go about doing that you'll need to know which types of terms and phrases are out there so that you can segment and tailor content differently. There are a hell of a lot of types and all the relevant ones must be understood.
How to Choose the Right Keywords for SEO
So you know your business, your niche, or sector and you want to reap the benefits of Google search engine traffic. But how do you go about choosing the right keywords that are going to bring said benefits?
The trick, as with most things to do with SEO, is to plan, plan, plan.
Choosing the right keywords starts with intent. Without intent, your whole strategy including the whole messy middle strategy that is so important for success, will be based on nothing of real merit. Sure you'll rank for things, maybe, but you won't bring the necessary number of people who want to purchase things or are interested in learning more. You need to think like the customer you're looking to target and plan out your content around how they would go about searching for things. From their first inquisitive search right through to their final query that is solely based on wanting to buy something, your content needs to be at every stage.
As we saw earlier, understanding the keyword types and how achievable each of them will be is a vital step when it comes to choosing the right phrases. As an SEO agency, this is a core part of us being successful on your behalf. Choosing terms that have hundreds of thousands of search terms a month just isn't going to be beneficial for you in the short to medium term at least.
When choosing the right keywords, don't be afraid to look at the competition! After all, they're doing something right if they are ranking ahead of you (no offence). Look at the keywords they are ranking for and target the same ones (provided they are relevant to you of course!).
Top 9 Keyword Research Tools

Ahrefs

Sistrix

SEMRush

Google Trends

Answer The Public

SpyFu

Moz

Google Search Console

WordStream
A Fresh Approach to SEO Content
The content on your site is the fuel that powers your search engine traffic and rankings. At least 9/10 of our clients come to us with a need to add more content to their website. Not only to rank for keywords but to provide their target audience with useful information, too.  It's a key factor in SEO marketing that often gets overlooked by people who don't believe in the power of the written word or come to it with preconceptions about long-form content and how it can convert into revenue.
At Embryo, we class ourselves as a content-first agency among other things. We've seen first-hand just how powerful user-first, informative content can be.
On a fundamental level, the words on your website will help to persuade, engage, or excite people to buy your product or service. Without a sufficient amount of content, you're not going to win over enough people with that as an internet marketing strategy.
Content marketing has many purposes, and as well as acting as a tool of persuasion to users, it's the most proven way to organically rank for the core terms and phrases you want to rank on page one for.
Writing words on your site is how you show Google you know what you're talking about and signal to them which of the competitive keywords you want that particular page to rank for. There are some instances where these goals of persuasion and organic rankings can be achieved by writing 300-500 words but in this day and age, long-form content is the passport to success.
The term 'content' covers a whole host of types, all of which have different benefits and features. The key for your reader is to decide where to spread your content investment. It depends on a thousand different factors – e.g. what your KPIs are, the intent behind your audience's searches, and what keywords you want to target.
Types of Website Content: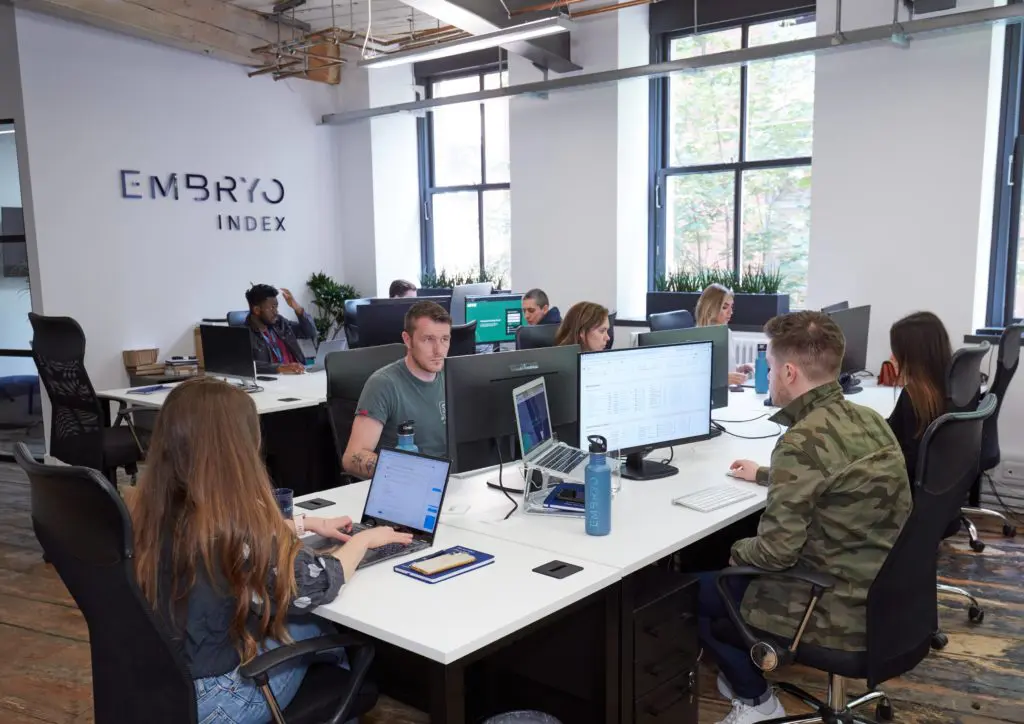 Long-Form Content Is the Key to Success, Here's Why
Content is good, but long-form content can be better (depending on the search intent). Writing truly long-form content in the form of comprehensive, ever-green pullar pages help Google (and your audience) see how knowledgeable you are. Adopting a long-form approach gives you the best chance of ranking for more keywords, answering more questions, and proving that you're more authoritative than your competitors.
Generally, long-form content starts at around 700-1000 words and can be as long as you want it to be. At Embryo, we have pages that would equate to short stories – some of our content comfortably exceeds 25000+ words.
Long-form content is not meant to be stuffed with keywords or other Black Hat strategies. It is well-written and researched, and is intended to be read by the target audience to educate them on a topic.
We believe in this type of marketing so much that we underwent the largest study into online writing and its benefits. We analysed the search engine results page for over 24,000 different keywords and found that the average word count for position one was 2855. In other words, you need to be hitting that number as a minimum if you ever want to consider ranking in the top spot.
Sure, you could analyse more and more keywords but the point is that at least 2000 words are needed if you want to rank for a single keyword. It's clear – long-form content is here to stay.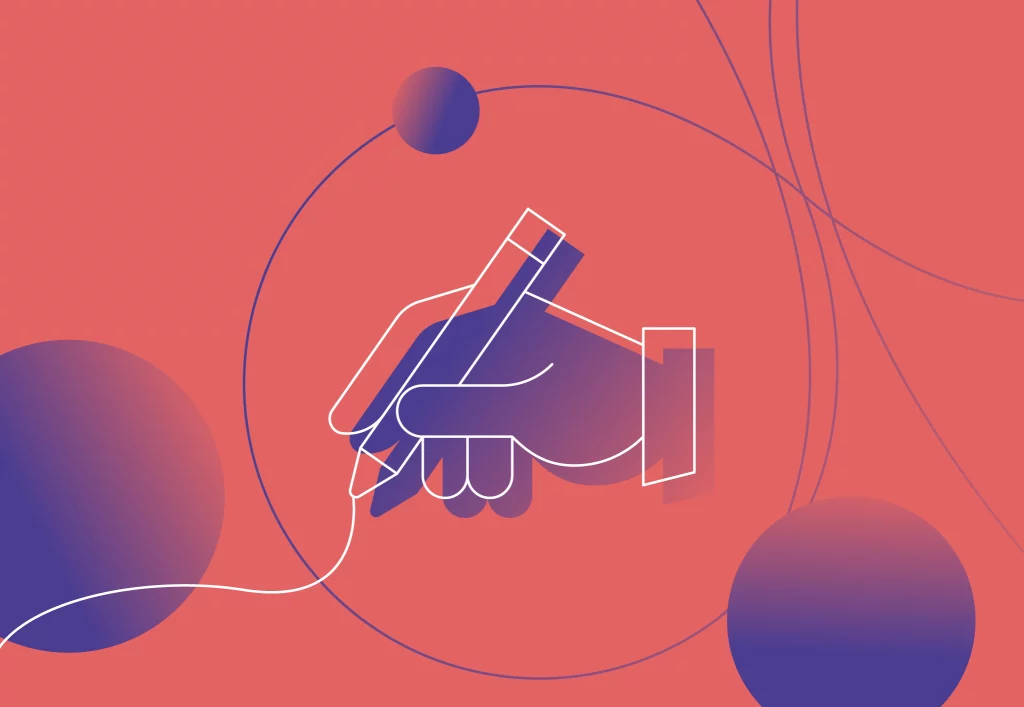 Ontology Example:
Let's take the England Football Team for our ontology example. Imagine you aren't that familiar with football and are tasked with writing 1000 words about the Three Lions. Your work might look something like this:
"The England Football Team are the national team of England, play at Wembley Stadium and are managed by Gareth Southgate."
A perfectly fine sentence, no doubt, but it's not particularly in-depth. However, a more ontologically rich piece of content, from someone who has either researched the Three Lions or knows a lot about England, might say:
"The England Football Team is the national team of England and has won the World Cup once in 1966. They were then managed by Sir Alf Ramsey and Sir Geoff Hurst scored a hattrick in a 4-2 win against West Germany. Currently, the top scorer is Wayne Rooney with 53 goals. The team is now managed by Gareth Southgate and came closest to winning a tournament since 1966 in 2021 when they lost on penalties to Italy in the Euro 2020 final."
You can see in the second example the sheer amount of additional information in there. The phrase "top scorer is Wayne Rooney" may not rank for anything but it is relevant to the overall piece. The same applies to "managed by Sir Alf Ramsey", it is this added information, this ontology, that makes the difference in trust, authority, and relevance.
How Ontology Helps Promote E-E-A-T
In fact, trust and authority make up two of the four key ranking factors which make up E-E-A-T. Standing for Experience, Expertise, Authority, and Trust, E-E-A-T is a set of guidelines that Google uses to discover which content on a given search results page is the most helpful. These four things are all things that businesses should look to include on all their website content.
By understanding ontology and the need to include depth and detail when discussing a topic, businesses will naturally increase their level of knowledge, expertise, and authority on a topic because they've demonstrated their work is the best.
Let Our SEO Team Do the Hard Work, All You Need to Do Is Enjoy the Results. Contact Our Team Today.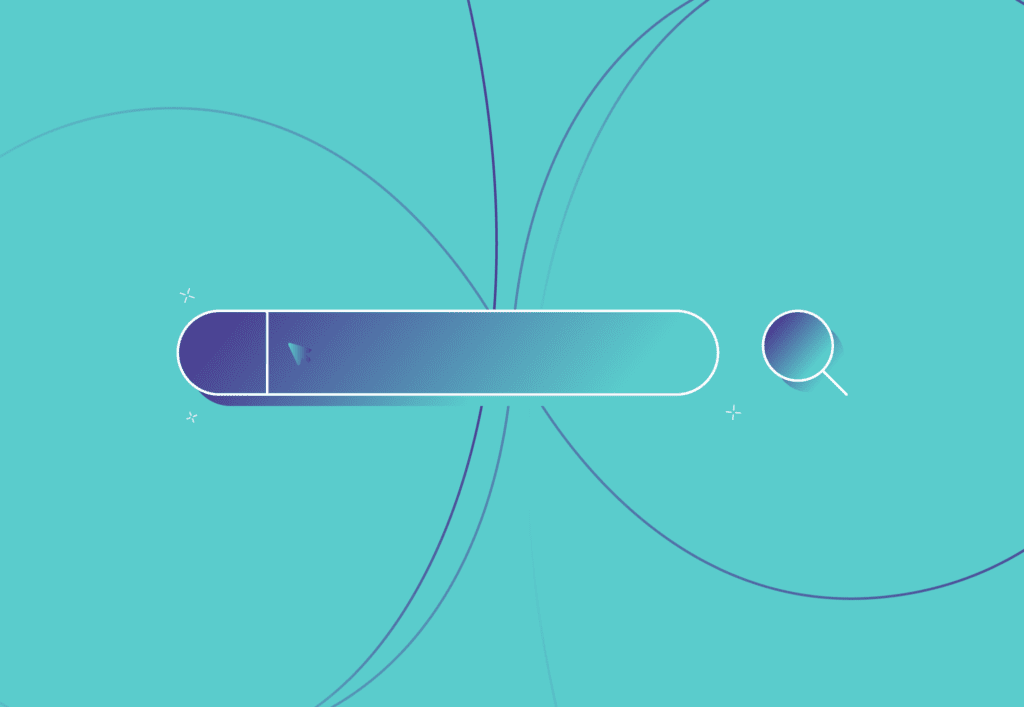 Understanding Intent: Why Do People Search?
Search intent is how we describe the 'Why?' behind a search query. Every time someone types something into a search engine, they are doing so for a reason. These reasons can be mundane or very serious – from searching for a funny GIF to looking for a specific insurance policy.
The intent behind a search gives us, the marketers, a lot of clues as to what they want to find by searching for that particular term. They could be looking for a particular product, want more information about something happening in their local area, or have a specific brand in mind that they wish to purchase from. There are millions of reasons why people search.
Understanding audience intent is vital if you want a successful SEO strategy. Google itself has put a great deal of emphasis on refocusing its algorithm to better serve search intent, which should give you some indication as to the importance of understanding the 'Why?' behind the query.
While the traditional ranking signals and markers – backlinks, keywords et al – matter, the fact is that if your page doesn't satisfy the intent of the search, you're never going to rank.
Before you begin writing your content that targets a particular keyword, break down the term and understand what it's saying.
For instance, an example keyword such as "Quick Vegan Recipes" might not seem that interesting but, when broken down, there is a huge amount of intent behind that search.
"Quick" – The intent behind that is fairly obvious. They don't want to be spending hours cooking, anything under 20/30 minutes should be your aim with your content/recipe.
"Vegan" – Creating your content cannot involve anything that involves an animal – be it meat, cheese, eggs, or other animal-based products.
"Recipes" – The user isn't interested in ordering a vegan takeaway, they want something homecooked.
If a user searches for quick vegan recipes, lands on your site and your particular recipe takes 1 hour to cook, they're simply going to leave your website until they find your competitor's website which has a recipe that takes just 15 minutes! What they've done is understand the intent of the query.
To enhance that intent, be sure to create a great user experience. It doesn't matter if your content is exactly what the user is after, if it's horrible to read through on a phone, or is taking ages to load, they'll go elsewhere. Make sure that your text size is big enough, ensure your content is split up with headings so that users can find their answers quickly, and don't spam them with popups.
Informational

This is a pretty big category of intent. Informational intent manifests as the kinds of queries that are looking for more information about something – be it the weather, the merits of a new diet, or how their football did on the weekend. Informational intent-based queries are often tweaked by Google to ensure they are as relevant as possible.

For example, if I'm searching for information about the Six Nations Rugby Tournament, search engines know that I'm interested, primarily, in getting the latest scores or to know the times/dates of upcoming fixtures, rather than the history of the tournament. If I wanted to know about that, I'd have enough intent in me to scroll down and find that info. For certain queries, Google will also know the type of content that is most relevant. If someone is searching for a how-to guide, a video may appear as the top result.

Other examples of informational queries include:

'Best cricket blogs'
'How do I spot a good SEO agency?'
'Why is sugar bad?'

Commercial

Closely related to transactional queries, commercial intent searches are usually made by people who are interested in purchasing a product but aren't quite ready yet and want more information. The people in this category need more time and more convincing to purchase a good. Your goal is to create enough relevant content that answers their questions and educates them. That way, when the time comes to purchase an item, you'll be the person they go to because you educated them when they were further up the sales funnel.

Commercial queries can look like this:

'Best washing machines under £400'
'What are the best running trainers for beginners?'
'What size TV is best for my living room?'

Navigational

This type of intent is pretty specific and usually involves people searching for a specific website or brand. Those who are typing navigational queries aren't interested in learning about something, they just want the search engine to get them from A to B.

Broadly, these types of keywords are only good if your site is the one people are searching for – just ask Facebook, Apple, or Amazon. Even if you did rank on page one for that keyword, it can be hard to drive traffic there as you being positioned on the same page as them is inconsequential to the user. Nothing is going to make them click on your site, their intent is set.

Just three examples of navigational queries:

'Twitter Log In'
'Manchester City Council'
'Wembley Stadium'

Transactional

ECommerce on the internet is massive – billions of pounds are spent online every hour of every day. As a result, there are a lot of transactional type queries where the user intends to purchase something.

With this specific intent, users tend to know what they want and are in a position to buy it relatively soon. If you sell products then your SEO strategies should skew to match these transactional queries.

There are billions of examples of these queries, here are three:

'iPhone case'
'SEO Manchester'
'Black hi-top Converse'
How to Create a Bulletproof SEO Strategy
SEO checklists tend to be fairly generic and not very helpful to the reader, there are a lot of basic things in there that don't go beyond 'do this, do that'. To create a bulletproof SEO strategy you need to always be thinking about the "Why?" behind whatever it is you're doing. Further, everything must be aligned back to your overall KPI. Sure, great keyword rankings are important but if they don't bring you new revenue or increased traffic, then what's the point?
Whether doing SEO in-house, or using an established SEO agency like Embryo, checklists done correctly (and then completed) can produce results months ahead of a run-of-the-mill checklist.
Align What You Create with the Intent behind the Targeted Keyword

Your content could be the wittiest, most engaging piece of work you've written but if it doesn't match the intent of the query it'll never succeed. Certain keywords you're looking to target may be driven by a particular type of intent that just doesn't match what you're creating.

Be sure to analyse the intent of the first 10 or so results for a keyword, you'll get a better understanding of how the content is matching the intent.

Optimise the Back End of Your Website from the Very Start

A car is only as good as the tires it runs on. The same principle applies to a website. If your website isn't technically optimised then your on-page content isn't going to perform to the best of its abilities. Providing the best user experience starts with back end optimisation – removing bloated code, reducing image sizes, ensuring your site has breadcrumbs, these three things just scrape the surface of what needs to be done from a backend perspective.

Building a website is a great opportunity to get these back-end practices in as you're building them rather than having to put them in after. Doing them as you build them is a great way of ensuring your website's launch has the fullest possible impact.

Measure Results in 3-Month Chunks

SEO is a long game, with so many different pieces of content to index every single second, getting ranked online can take a while. Once you're indexed, the process of moving through the rankings takes a great deal of time. All the while you should be looking to add fresh content to that page to further enhance its relevancy and potency.

Once your blog, page, or entire site is published, the hardest part is to wait and let it index. You really should wait 3, 4, 5, or even 6 months to check your website's online visibility, rankings, and traffic.
Nine Things An Organic Search Strategy Needs
1
Original content across all pages
2
Relevant internal and external links
4
A website that is fit for mobile
6
Relevant calls to action across the site
7
A good balance of short and long-tail keywords
8
Patience, SEO success takes time!
9
Demonstrate Experience, Expertise, Authority, and Trust (E-E-A-T)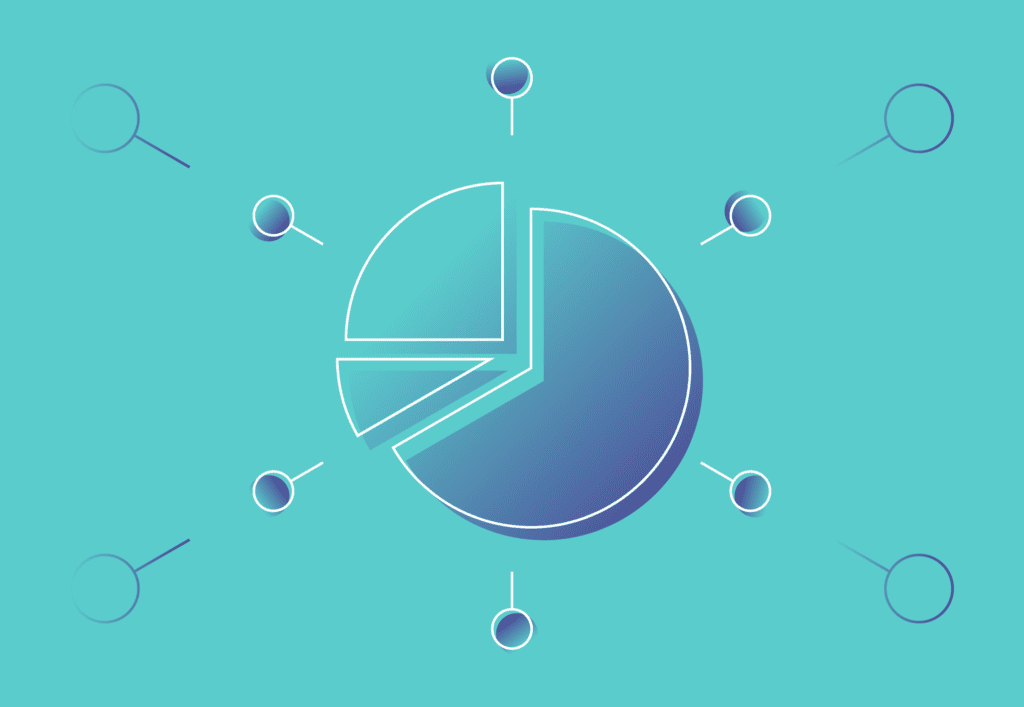 I Haven't Got All Day! How Long Does SEO Take?
It can be tempting when looking to hire an SEO agency to find that one that offers quick wins, immediate results, and 'guaranteed' success. "Get ranking on page one in just a few weeks", they'll cry! They might even have a convincing argument but the truth is that SEO simply will not properly impact your business in weeks, it takes months.
At Embryo, we'll be the first to tell you that SEO takes a fair amount of time for your business to feel the effects and benefits of ranking on search engine optimisations.
The length of time SEO takes also depends on the goals that you want to achieve from it and the fact that algorithms and search engines have become far, far cleverer. A few years ago, SEO agencies would've been able to provide their clients with 'quick wins' by dumping backlinks from useless websites and spamming their websites with keywords. They'd look fantastic to their clients but these wins would only last as long as Google didn't update their algorithm, the moment they did, sites like that would suffer and digital marketing agencies wouldn't look as brilliant as they once had.
Nowadays, Google and co recognise and reward hard work, authentic link building, and overall visibility. These practices take far longer but they are platforms from which long-term SEO performance can be founded. These things cannot be cheated anymore.
While it takes longer, businesses should take comfort from the fact that what you are doing is the proven method to success.
The reasons why SEO takes so long are two-fold. Firstly the researching, planning, and creation phase take time. Keyword research and competitor analysis need to be done, and entire websites need to be built in some cases. To do this properly takes weeks and weeks – this is a good thing. You want your search engine optimisation planning work to be as thorough and detailed because when your site goes live you want it to have as big an impact as possible.
The second is the reason it takes so long is to do with what happens after your site, blog, or piece of content goes live. It has to be crawled, understood, indexed, and placed in a ranking position by search engines. The amount of content that goes live on the internet is astonishing which means your piece of content is, effectively, in a queue waiting to be looked at. Your rollout of content can be affected by many things, for instance, news websites get their pages indexed in minutes (for obvious reasons). Similarly, more important websites will take precedence over yours which can extend the amount of time your sites indexed.
Even after all that happens which can take a month or two, indexing doesn't mean ranking. You can be indexed for a given keyword and be put on page 10! It'll then take even longer for your page to move higher up the pages.
At Embryo, we generally say to clients that they can expect results from month 6 onwards.
While there are exceptions, with some companies doing better than expected, the general trend is 6-12 months, even then 'success' (whatever that looks like) is dependent on a variety of factors such as:
Content quality.
The level of competition in your industry.
Current website architecture.
Geographical location.
The level of social activity.
Age and speed of the website.
SEO Never 'Ends'
Optimising your site for search engines doesn't stop once the site has gone live and you're ranking for a keyword or two. Once you've reached your goal, it isn't the time to stop – optimise, optimise, optimise!
Even if you're ranking number one for a keyword, you have to continue to add fresh content and optimise the page to keep that spot. There are also thousands of other related terms and phrases that you're going to want to rank for which will require work. Algorithms change all the time and to remain in a stable position you need to be in a position to react to them so you don't suffer. Constant work – by your in-house team or an advanced SEO agency such as Embryo – needs to be carried out every time Google makes a change.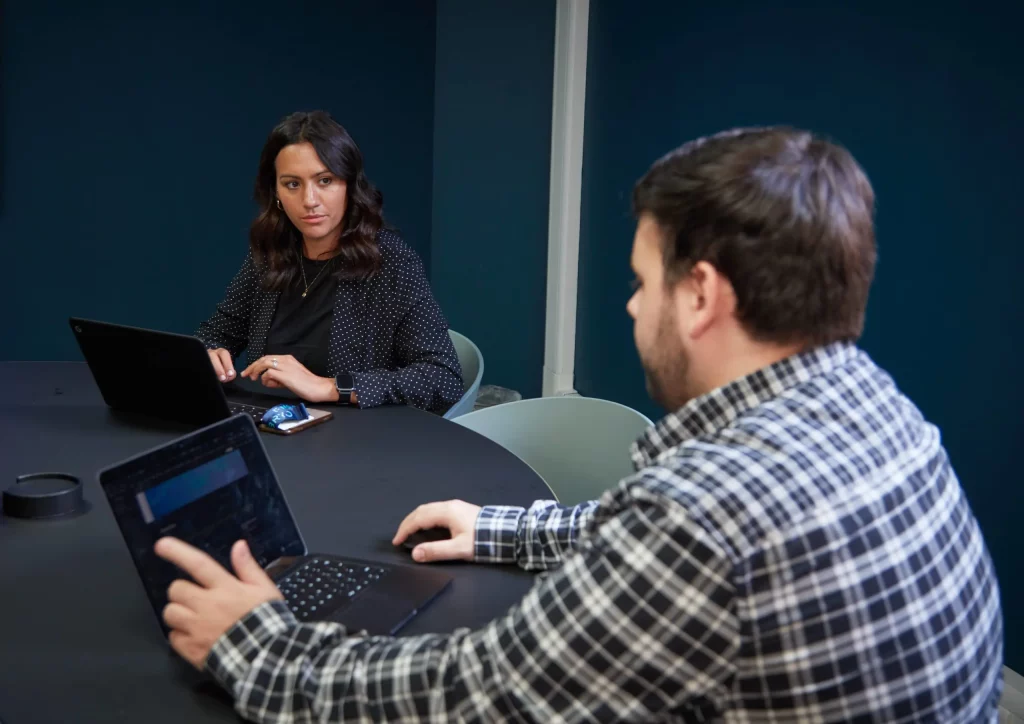 Understanding Google's Algorithm: How to Track It, and Why
Underpinning everything that is done on Google, is its algorithm. It's multiple algorithms, not just one, that decides when and where to index content on the web. The search algorithm is there to make sense of the billions and billions of web pages that are set live every single day – without it, the internet would be chaos.
The algorithms look at all the aforementioned ranking factors such as search query, speed of website, location, relevance and other things in a fraction of a second and provide the user with – nine times out of 10 – the right answer. These tools will also react in real-time to live events too so if a game in the World Cup is happening the SERP for those keywords will show you the score first, as opposed to the Wikipedia entry for it.
In this fast-paced world of content-hungry people, Google must constantly refine its algorithms and the way it scores content to keep up with changing intent and trends. As a result, it's estimated that the search engine giant changes its algorithm around 150 times a year, which works out at around one every two days!
The algorithm is cloaked in secrecy and despite having a good inclining, there are only a few factors that we're sure Google values, which are:
How fast your website loads. Page speed is so important to Google because fast websites mean users get their info quicker, thus improving their experience.
Your content has to be relevant to the keyword that it is attempting to rank for.
A well-designed website is always going to be preferred by search engines because they, again, provide the user with the best experience.
The quality of links that point back to your site is a good indicator of how authoritative your site is.
Having a website that looks as good on mobile as it does on a desktop is an important signal to Google.
Having SSL certification and thus an HTTPS Status is a good sign to Google that you have a secure website.
If you have high bounce rates and not many returning users, it's a sign that your user engagement is low, amend this and you'll find your favourability among Google increases.
How Many Times Does Google Update Its Algorithm?
The Google algorithm is almost certainly tweaked every day. However, many of these updates are so minor that you don't need to pay much attention to them. What will affect your website are the one or two major updates that Google releases every year, such as Panda in 2011, Penguin a year later, and Hummingbird in 2013. Many websites and SEO agencies disappeared after each of these updates due to malpractice that these updates remedied. These updates are for various reasons and will have a direct on your page performance if you're either not aware of it or not ready to adapt.
You must be aware that algorithms can change the search landscape of your industry in a heartbeat. Luckily, there are plenty of things you can do to ensure you're up to date about any changes being made.
How to Avoid Being Punished by Google's Core Updates
Make sure your website is optimised for mobile from the get-go. Approach site design as a mobile-first practice and you'll avoid major punishments from future updates.
Review all the internal links across your site. Check that they work and make sense within the context of the page. Inbound links that are up-to-date show that your website is 'alive'.
If your website is slow and unresponsive you bet your page one rankings that are going to be heavily punished in the next update. Having a fast website provides the user with the best experience which is Google's number one priority.
Keep all the content on your website unique and avoid duplicating it at all costs. It might seem tempting to copy some work here and there but, without sounding harsh, it's lazy, and Google will spot it, and reward other sites over yours.
Rather than duplicating content, invest time and resources into creating informative, rich content that looks to authentically answer the key terms.
Related to point 5 is the need to naturally include your target keywords. Stuffing phrases into the pages isn't for the benefit of the reader which means it will be punished in a Core Google update.
Make sure your site is easily navigable – a website with good architecture will provide the user with a more pleasurable experience and make it easier for Google spiders to crawl the site.
Quick Tips to Improve Your Search Rankings
If you're reading this page and are panicking because your SEO rankings or website performance are nowhere near where you want them to be, don't worry. Virtually everything in the world of search marketing is fixable, providing you have the patience, tenacity, and resources to make changes.
In a broad sense, improving your rankings starts by following the best practices we've spoken about regularly on this page. So, make sure you have unique content (that you're updating and adding to regularly), and outreach to sites to gain inbound links that point to your key website pages.
All these practices, plus many more, are all things you should regularly be doing to constantly improve your rankings and performance.
If you want to immediately see an impact, here's what you should do.
Invest in a Trustworthy SEO Agency.
Contact us today and see how we can transform your online footprint.