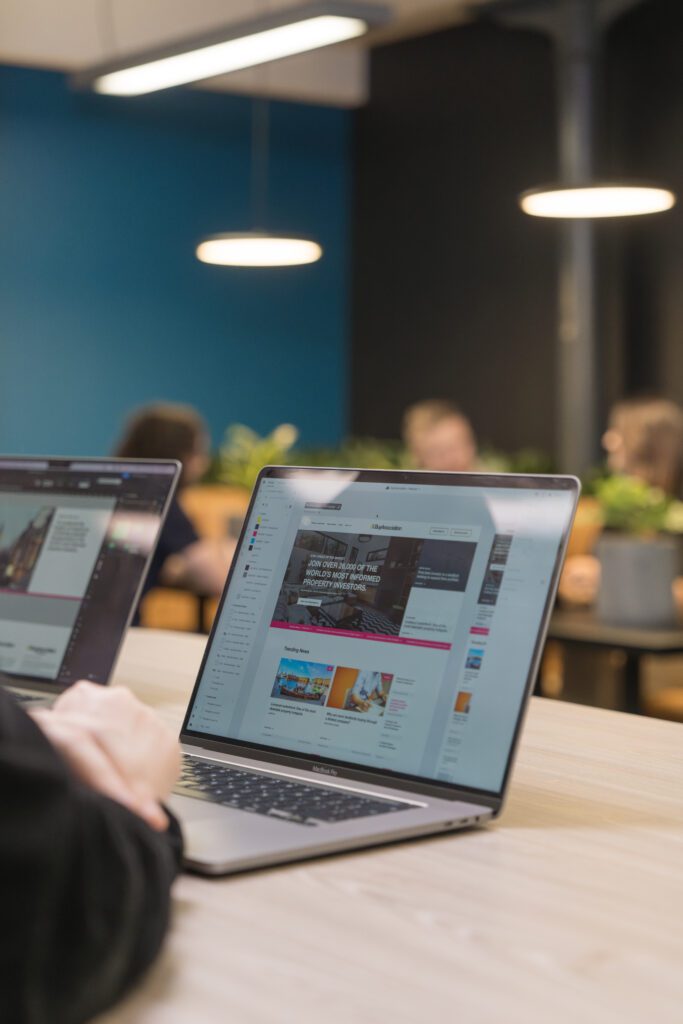 Technical SEO
Often overlooked, but no less important, technical SEO is crucial if you want long-term, sustained success. At Embryo, we hold technical SEO in extremely high regard and understand the importance of making sure that your website and overall web presence are as technically proficient as they can be. The obvious technical nature of this branch of SEO can often leave people feeling a bit lost as to where to start and how to best optimise their website so that it meets the many Google ranking factors possible.
Our technical SEO work comes under the umbrella of our wider search engine optimising services and this page will provide you with a bit more detail about how we go about making your website nimble, lightweight, and optimised. We'll cover the basics so that you understand just how important it is to 'SEO' as a whole. At the end of this, you'll have a better understanding of what you should keep an eye out for the next time you speak to an SEO expert or search engine agency.
Read on to learn more, or, if you're already concerned about the technical side of your website and want a solution then get in touch with us today. You can call us on 0161 327 2635 or email [email protected].
Tech SEO Is a Vital Component of Modern Website.
We'll ensure your site is slick, nimble, and performing effectively.
Technical SEO is the nuts and bolts of your campaign. It's the process of optimising your website and server in order to help search engine bots to crawl and index your website easily, quickly, and accurately with the goal of improving your site's visibility and organic rankings. Technical SEO is a foundational part of any impactful and effective SEO campaign and without it, you're hampering your results.
These days, search engines have certain technical requirements and making sure that your technical SEO is up to scratch is the best way of ensuring that you meet and even exceed these expectations.
Some of the most important aspects of technical SEO include improving search engine crawling and indexing, browser rendering, and your overall website hierarchy and architecture.
There's a range of different tools and skills used to implement proper technical SEO. While it might not be as flashy as other search engine optimization practices, it's just as important. Often, it's one of the first things you want to get sorted as part of your campaign – trust us, most websites are littered with problems and issues behind the scenes that require an adept hand at technical SEO to fix.
The Most Common Tech SEO Issues That You Need to Fix Fast
Before we introduce you to the fixes, let's take a look at the problems that tech SEO can help you to solve.
As you might imagine, these problems aren't your average surface-level issues; they're deeper issues that are harder to identify, harder to understand, and harder to fix, but with the help of our experts here at Embryo, that's not for you to worry about.
We'll handle your technical SEO problems and ensure that your website is happy, healthy, and ticking lick clockwork.
Here are a few of the common problems that we fix for our clients on a regular basis.
The Fundamentals of Technical Optimisation
In this section, we're going to look at making your site easier for search engines to find and index, which is a key factor in ensuring that your site is able to gain the traction that it needs to increase visibility in the SERPs.
But first, you need to make sure that your crawl errors are fixed – you want Google to be able to find your site, but it needs to be in a healthy, error-free condition first.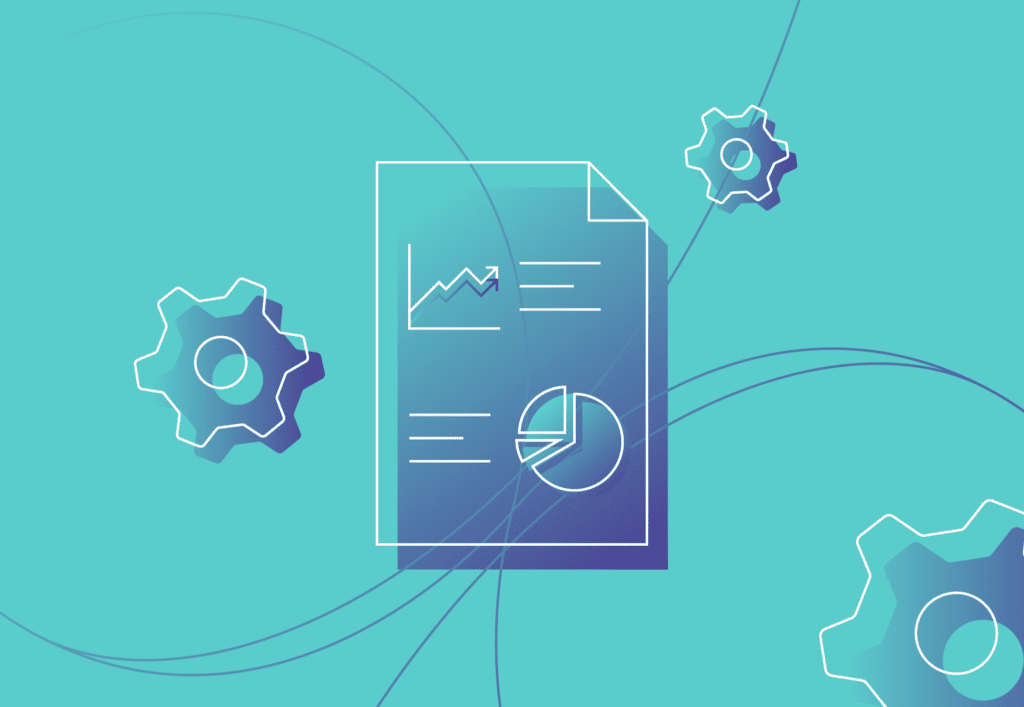 Getting Your Content Right from a Technical Perspective
Content is probably the most important thing you'll ever add to your site. It's what gets you ranking, it's what wins you business, and it's the way you are able to sell your brand to customers online.
So you've got to get it right.
We're not just talking about getting it right from a creative perspective either – you need to be writing content that balances user value and SEO impact, which is no easy task. Unless you're the experts, that is. And that's exactly what we are here at Embryo.
Get in touch with our content writing gurus today to learn how we're able to increase your SEO performance using well-tailored, deeply-detailed content that sells your brand and boosts your visibility.
The biggest problem you might face from a technical SEO standpoint in terms of content is duplicate content, but if you're writing fresh, unique content for every page, you should be clear on that front. If you do find any instances of duplicate content in any of your crawls or audits, don't worry too much – just make sure that it's fixed with unique content as part of your ongoing strategy.
Use Canonical Urls to Protect Your Similar Content
If a page does need to have some duplicate content that needs to remain, there is an easy fix. You can use a no-index tag and that should bypass any duplicate content issues that may flag up in an audit. If you find duplicate content and there's no real reason for it to be the same as elsewhere, you can just update your content with unique content.
The third option that you have is to make use of canonical URLs, which are a more technical fix but are also a great workaround for any pages where the content is very similar to that of other pages. You'll find this used a lot on ecommerce sites that sell multiple variations of the same item.
If you're selling t-shirts, you're probably selling them in a number of different colours and sizes. This means there's going to be a unique page on your site for every variation. But the content on these pages will likely be exactly the same, if not for a few small tweaks to mention the specifics of that variation.
Rather than writing brand new copy for each of these pages, you can use canonical URL structures to show Google the "main" page for the product, then the other pages can be marked as variations rather than completely unique pages. This will mean that the content isn't flagged as duplicate and won't cause any problems to your site's performance.
We Have Dedicated Tech SEO Experts That Are Experts in Their Field.
Speak to our team to learn how they can help you.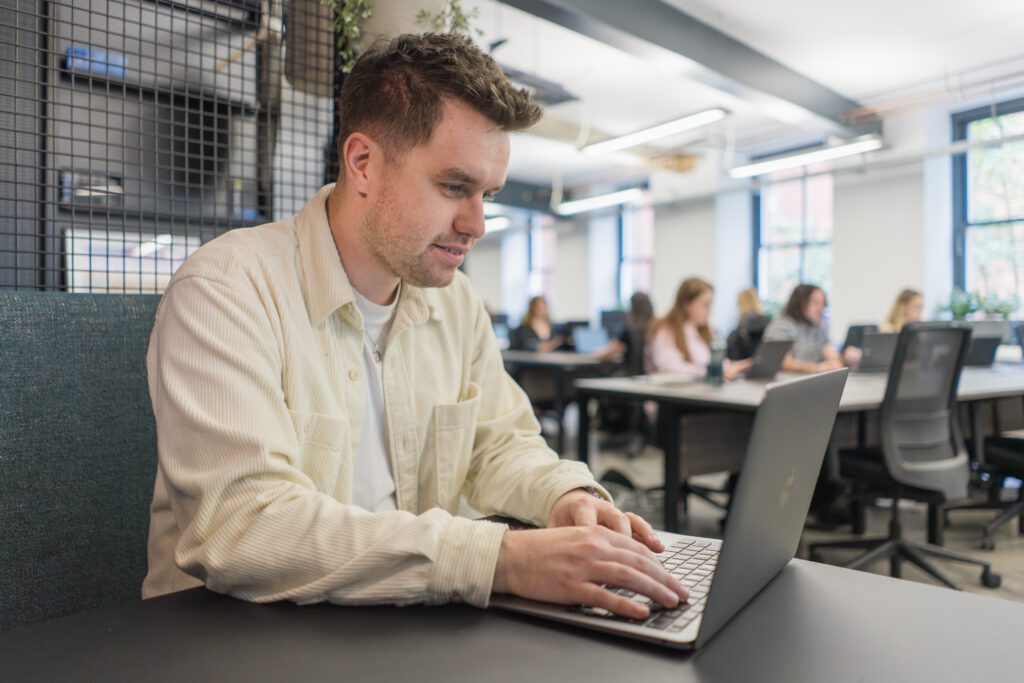 Why Exactly Is Technical SEO So Important?
Technical SEO is important because without it, you can do everything else right and you still won't rank. Spent months injecting your website with fresh new quality content? Employed an expert link builder to boost your domain authority and visibility? Great. But if your technical SEO is in bad shape, then you're still not going to earn higher rankings.
Think of it in the simplest terms possible – search engines analyse and communicate with your website by crawling and indexing it. If your technical SEO is bad and is hampering this process, then you're stopping Google from seeing how great your website actually is. Google search needs to be able to crawl and index all your pages quickly and accurately. That is, if you want to gain organic ranking on the SERPs.
But even if you're successfully enabling Google to index all of your website's lovely content, you've only done the basics. There's a lot more to get done.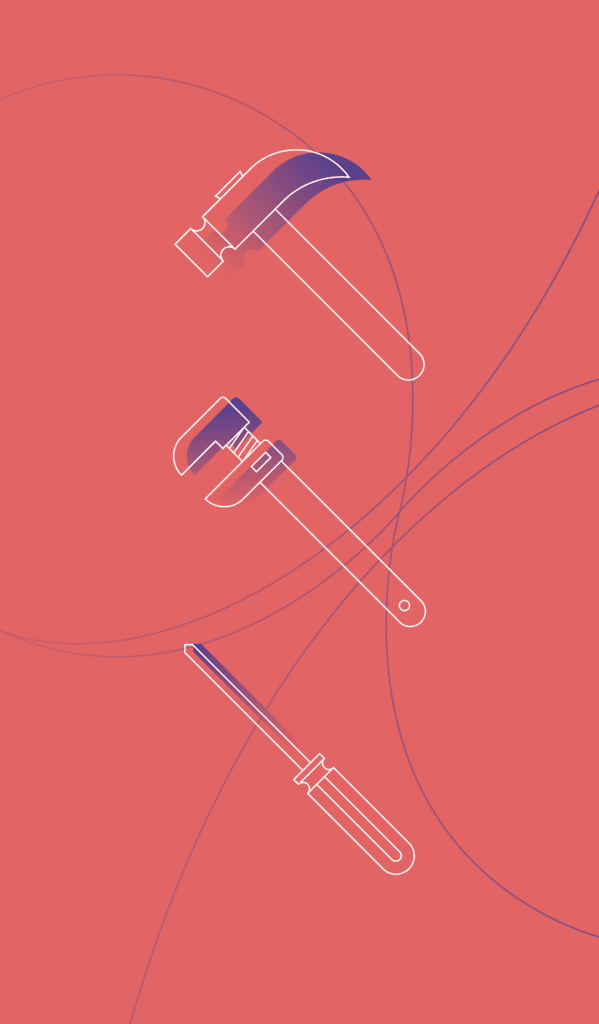 To comprehensively optimise your website for technical SEO, you're going to need to work on security, page speed, duplicate content issues, metatags, mobile optimization and, well, a lot of other things too. Does your technical SEO need to be perfectly watertight in order for you to enjoy any SEO success whatsoever? No, of course not. But everything you do contributes to the bigger picture (and your overall search rankings).
Technical SEO should be considered a long term project to be performed continuously alongside your other SEO tactics. There's a LOT to do, and you shouldn't let small technical SEO issues get in the way of your other campaign tactics.
Why is technical SEO important? Just imagine the scenario – you've spent months building and ensuring a smooth migration to a new website. You've got big things planned – you've got fresh content assets and you've done some work to build a bit of publicity around the new launch. The big day finally comes, you launch, and… your website takes eight seconds to load. All that traffic you've been working to bring in suffers from a bounce rate you could have avoided.
That's why technical SEO is important – because without it working properly, you're shooting yourself in the foot.
Improving Performance and User Experience with Technical Optimisation
This is where the bulk of technical SEO happens. Not only do you have to improve performance for search engines and their bots for when they crawl and index your website, but you also have to ensure that your website performs well for users accessing your website.
Now, there's a lot that goes into this. So let's get started.
Page Speed

It really doesn't matter what kind of website you're running – you need to run fast.

Slow websites don't do well, and unfortunately, there's really no way of getting around this fact. The only thing to do is to work on speeding your website up.

For some time, Google has indicated that page speed is a ranking factor for its search algorithms. Now, that's bad enough. But combined with the fact that websites with slow load speeds suffer from incredibly high bounce rates and what is known as 'pogo sticking' – where users get sick of the loading, click off, and immediately go for the next relevant link, then you can see just how important page speed actually is.

Fortunately, there's a lot you can do with technical SEO in order to improve your speed:

Image optimisation – Most websites use a lot of images. Images also tend to be large and slow down your website speed. But rather than strip your website of all its images and leave users with a completely blank and boring (but, to be fair, quick) website, you can instead use image compression.
Resizing and compression allows you to maintain image quality while reducing file size. It sounds like such a small job, but the results of image compression can be really surprising and impactful. Trust us, the amount of websites on the internet bogged down by needlessly large image files beggars belief.
Javascript and CSS minification – Code (Javascript in particular) is a little notorious in SEO circles for slowing things down – and making your website difficult for Google to crawl. Fortunately, you can actually clear up and optimise your coding – and doing so can massively improve your page load speed. Google itself actually has some specific recommendations here, suggesting CSSNano and UglifyJS in order to speed up your code.
Reducing your redirects – Redirects, while often useful, can begin to bog you down and lower your page speed when you have too many. Every time your page redirects to another URL, your users are spending more time than necessary waiting around and potentially becoming frustrated (and potentially leaving your website). Redirect chains should be cleared up and optimised in order to save users a bit of time – you might needlessly be adding seconds to the load time. This might not seem important, but when it comes to site speed, seconds really do matter.
Browser caching – Browser caching can be useful – after all, when a browser caches a website it won't need to reload the page from scratch when a user revisits your website. Browsers can also cache a lot of information, like images, files and coding – things which, when cached, will reduce the site speed significantly.
Page size – This is the one element of page speed that is a bit tricker to contend with. There is no one simple fix to page size: if your pages are big, they're going to take longer to load. This can be true of gallery pages with lots of high-quality images, or longform content pieces with imagery, infographics and a range of other design features, for example. The fastest, smallest page on the internet is black and white with written content and no images, but that's of absolutely no use to your business. When it comes to page size, there is a bit of a trade off to be made. If you want a lightning fast website, smaller pages are your friend. However, you'll lose results in other areas, like content effectiveness and user engagement if you strip your site pages to the bare minimum. High-quality imagery and well-designed content will always take up space, so it's a matter of balancing your page size with the user experience.

Navigation

The structure and site architecture of a website is more important than it may seem at first. In fact, it's an important SEO factor both for search engine indexing and for user experience. Basically, it's something that you really want to get right.

Users are far more likely to spend longer on your website if they are able to find the information they need more quickly and easily – and if you're building a funnel (while building an e-commerce site, for example), then this is especially important. Not to mention the fact that a better, more navigable site structure will speed up search engine crawling and indexing.

To make a website more navigable, readable, and user friendly, you'll need to focus on not just the structure but also the entire dressing. For example, factors such as font size, style and colour, backgrounds, language, writing style and formatting all need to be taken into account.

But behind the scenes, there's even more going on.

In years gone by, it was believed that archive pages and using multiple category pages would actually damage your SEO results for your important pages. As a result, SEOs would actually sabotage their site structure by having all their content under one category and hiding archive pages from users. But this isn't good practice.

The truth is that Google will assess the overall structure and hierarchy of your website when analysing a single page of your website. These days, it's more important than ever for SEOs to build a coherent and functional site structure.

Contrary to the belief that you need to force Google's hand by keeping all your content under one category in order to get the results you want, having a branching site structure is actually a benefit. In fact, Google has even said as much in their own guidelines. A well defined site hierarchy actually gives you an opportunity to accurately guide Google to the most important content on your website – without sacrificing structure and navigation and page importance.

Mobile Optimisation

Believe it or not, there are still a lot of websites out there that completely ignore mobile devices. In fact, not optimising for mobile is still one of the most common SEO mistakes out there on the web. We're sure we've all had the experience of loading up a page on our phone and it being… completely broken. It doesn't exactly make a good impression.

If you want to avoid making the same bad impression, then becoming mobile friendly isn't really an option. That's why mobile optimisation is increasingly becoming a more important part of technical SEO. Fortunately, it's relatively easy to accomplish.

Once you have a mobile version of your website optimised and configured, the good thing is that you won't really need to worry about this again. It requires a lot of technical SEO expertise to set up, but once you've got a fully functioning mobile site set up with all the same great content (which is especially important with Google's mobile-first index) and a fast page load speed, you can rest assured that mobile visitors to your website will be happy – and Google will too.

XML Site Map

XML sitemap optimisation is one of the most important parts of technical SEO. It's essentially a list and map of all the pages on your website. Why is it so important? Well, when search bots come to your website to begin indexing content, this is what they'll use to find their way around. It's kind of like a search roadmap.

With a fully optimised XML sitemap, you'll be able to make sure that search engines find all the most important pages on your site. Your XML sitemap has a lot of important information for search crawlers and is usually categorised in posts, tags, pages and more.

Fortunately, setting up a really good XML site map usually isn't too difficult – but you definitely need someone with technical SEO to handle this. Get it wrong, and you'll probably end up sabotaging your own results.

Robots.txt

One of the most fundamental technical aspects of SEO is ensuring that search robots come to your website and have a really easy time getting around to all your multiple pages in order to index your great content. Having a brilliant internal linking structure and XML site map ready will go a long way, but there's actually more you can do to guide search bots around your site.

You can use the robots.txt file in order to create a full list of pages you want to be crawled, while blocking certain website pages you don't want to be indexed is the method that,location of your sitemap easily.), or allowing the crawl but preventing a page from showing in search results and bringing in organic traffic to somewhere you don't want.

Your robots.txt file is a powerful technical SEO tool, and it's best handled delicately by someone who knows what they're doing. As with most technical aspects of SEO, getting it wrong can sabotage your success. A small mistake might block important pages from being crawled by search bots, or even block your site's CSS and Javascript files. Best bet? Hire a professional.

SSL and HTTPS

Web security is more important than ever. And for SEOs, having HTTPS is a known ranking signal for Google, as well as being a vital part of building trust with users.

To do this, you need a technical SEO to install SSL on your server. SSL, or Secure Sockets Layer, allows your website to be viewed using HTTPS and not HTTP – meaning that all information and data transferred between website and server (you know, all the important stuff like emails, passwords, personal information, payment information) is encrypted and secure.

Of course, this is particularly important for e-commerce websites that deal with people's payment details. But really, these days all websites should have SSL as part of its security.

HTTPS ensures that no data can be intercepted, keeping both you and your users safe. It's a part of technical SEO that can't be overlooked.

Structured Data Markup

Structured data is becoming an increasingly important aspect of technical SEO. This is because the information you communicate to Google with structured data markup heavily affects the search results and can earn you more of what we like to call search engine real estate. Essentially, structured data and schema allows you to provide Google more information and context about your website when it crawls and indexes it.

Structured data, or schema, is basically a piece of code that is written in a way that makes it easier for search engines to understand more about your website. In turn, the search engine algorithms can use this information in order to provide its users with more accurate and in-depth information when you appear in the search results. Most often written in J-SON code, schema markup can take a lot of technical SEO understanding to set up – but it's more than worth it.

Using structured data markup allows you to enhance and improve the way that your website appears in the search engine results page. Known as rich snippets – or featured snippets – schema markup gives you the chance to take up more space on the SERPs and provide more information and value to users at the initial point of contact.

404 Pages

We've all seen 404 pages. They're sometimes funny and irreverent, but most of the time they're just plain annoying. If you think you've found the perfect page to answer your query, only to be greeted with an angry, glaring 404 error, chances are you'll pick up your metaphorical bags and leave the website you're on for a site that is going to serve you the content it said it would!

404 pages are the pages on a site that will appear when a user clicks on, or types in, a link that doesn't actually exist on the site. Maybe it never existed, maybe it's moved around or maybe the link was misspelt! There are lots of reasons you might get a 404 error, and while they're not directly responsible for SEO penalties, they certainly aren't doing you any favours.

With that said, every website should have a 404 page template in place, ready to serve if a user takes a wrong turn on your website, rather than redirecting users to a different, irrelevant page. There is always the chance of a user typing in your address incorrectly, and you want to make sure the experience of getting back on track is as simple and seamless as possible to prevent your users from exiting the site completely.

It's really tempting to simply redirect all of your 404 errors to the website homepage – after all, no one likes getting stuck on a 404 page. However, the truth is that this will probably do more harm than good for a few reasons:

Redirecting users to the homepage is confusing! Users know what they were looking for when navigating your site, and if they weren't looking for your homepage, it doesn't make sense as to why they'd end up there! This is even more frustrating than a 404, as the user doesn't know the page they're looking for isn't there, they just think they can't access it.
Your users will end up on a page that might be completely different to the one they asked for. The information your users were after is not available to them, and they may get frustrated and leave the site for someone whose information is clearer.
Redirecting your 404s can be confusing for search engines too! Like any other link or redirect, Google crawls follow your website structure to understand the site. In the event that bots are redirected back to the homepage instead of to a page, the flow of the crawl is disrupted and search engines can become confused.

404 pages are more or less unavoidable, particularly on big sites that are always changing, which is why lots of companies make the most of their 404 page. After all, if you aren't going to redirect users, you may as well use this page to help, advise, entertain or inform your users.

301 Redirects

A 301 redirect is the action that tells sites to deliver users to a page other than the one they've clicked on. It indicates that a web page has moved permanently from one location to another, and tells the browser to move users from the page they've clicked to the new location. 301 redirects indicate a permanent move and that the website owner doesn't intend to move the page back to the old URL. The browser acknowledges this and automatically redirects the user to the new page without any delay for the human user.

301 redirects are an incredibly useful tool to have in your technical SEO arsenal, but they aren't without their complexities. In the past, 301s did have a negative impact on PageRank, a significant score that search engines take into account when ranking sites in the SERPs. It was estimated that 301 redirects would reduce the impact of the target page's PageRank score by around 15%.

This all changed in 2016, when Google announced that 301s and other 30x redirects wouldn't affect PageRank score any more. This change meant that the 301 redirects became used much more frequently by SEOs to improve their user experience.

Some 301-related fixes that you might need to carry out as a part of your technical SEO include:

301s on your sitemap – Because Google looks at sitemaps to understand which pages to crawl and index, you need to ensure that the sitemap is up to date when redirecting pages. Pages with 301 redirects don't technically exist in the eyes of users, so you want to make sure that Google sees them the same way. By leaving these pages in your sitemap, you're confusing search engines and wasting time and crawl budget (the amount of time & resource Google spends crawling your site). You can do this manually by checking your sitemap and then removing any pages with 301s, or using a third-party tool.
Redirect chains – Redirect chains occur when there is a series of two or more redirects between the initial URL and destination URL. This can happen for a bunch of reasons, but essentially it means that the page the redirect initially went to has also been redirected, which has also been redirected, which has also been redirected, ad infinitum. While Google and search engines can follow these redirect chains, it's best practice to intermittently check on your 301s and remove these chains. Redirect chains are harder for search engines to read, and slow down the user experience. If there's no way around it, Google recommends that you should keep your redirect chain as short as possible – always less than five and ideally less than three redirects.
Redirect loops these pop up for lots of the same reason as redirect chains, but they're considerably more dangerous when it comes to your SEO. Redirect chains will get your users and search engines where they want to be – albeit in an inconvenient way – but redirect loops will get them completely stuck. Redirect loops happen when one URL in a redirect chain redirects back to one of the others, creating an infinite loop and trapping your users in a "too many redirects" error page.
Broken redirects broken redirects redirect your link to a "dead page". 404 pages and negative HTTP response codes are known as "dead pages" as neither users or search engines are able to reach the initial page they were going to when they hit a 404. Because of that, most searches will abandon their crawl when they hit a 301 redirect to a 404 page, and most users will leave the site or bounce off onto another page. There are some cases in which a 404 is relevant, but if you are automatically redirecting someone to a 404, you might receive penalties from Google.
Irrelevant 301s – You might think that having 301 redirects instead of 404 pages is a good idea, but you wouldn't always be right! Like lots of things with SEO, a blanket policy is the easiest policy, but also the worst one! There are many things that need to be done on a case basis, and 301/404 redirection is one of them. Google actually treats a 301 redirection that it perceives to be irrelevant to be of about the same calibre as a 404 – it understands it as a "soft 404". Redirecting can be a brilliant way to keep your site tidy and ensure your users have a smooth experience, but only when combined with good old common sense!
302 redirects where there should be 301s – 302 redirects are similar to 301, but they indicate a temporary move, rather than a permanent one. This means that Google and other search engines will notice if a 302 redirect is in place for a long time. If you have 302s in place, it's worth scanning through them on a regular basis to make sure that they are only added and removed when they need to be, and that there are no long-term 302 redirects on your site.
"Bad" external 301s External links are an important part of any SEO-based content strategy, as they provide search engines with context about the site and where it sits, as well as providing linking opportunities with other sites in your industry sphere. However, one of the risks of externally linking is that you have no control over the content and site structure of an external website. If you were to link out to a useful resource, for example, you might find that after six, twelve, or eighteen months, the domain you linked to has expired or the website has undergone a restructure. At best, your users and bots will hit a 404 on that external site. At worst, you could be directing your users to a harmful or irrelevant site, which will incur penalties. Checking your external links intermittently for 301s and 404s is important for these reasons.
What Is a Technical Audit and Why Are They Important?
No matter how much time and effort you have invested into building your website, without SEO and technical maintenance, you'll have trouble ranking and ultimately, making money.
When you carry out a technical audit of your website, you're taking an important step to improve its overall performance. A technical audit can help you identify potential issues that may be hurting your website's growth and increase your bottom line.
So, what is an audit and what purpose does it serve?
A technical audit is a detailed review of your website, with the goal of identifying issues or shortcomings. This type of audit calls attention to both visual and functional components that impact website performance. And while it might sound like a daunting task, a technical audit can easily be accomplished with the right tools, expertise and approach.
A website audit is a critical tool to understand the performance and health of your website. It doesn't matter if you operate a small business or manage an enterprise-level organisation, because the findings from technical audits can help you create long-term improvements with fewer problems in the future.
A full website audit will provide an in-depth analysis of:
1
Accessibility and indexability
3
Internal and external content duplication
7
Keyword cannibalisation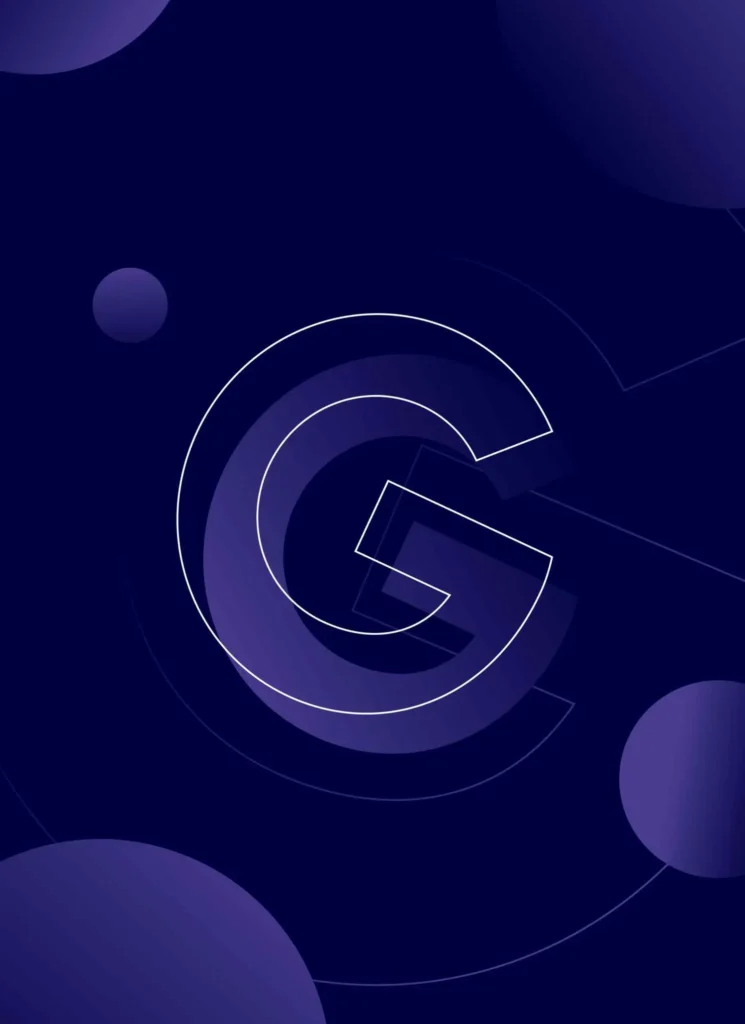 Core Web Vitals Explained
Core Web Vitals are a powerful set of specific factors that Google considers important in a webpage's overall user experience. These factors can help you improve your website's visibility in search results, which is critical for driving more traffic and increasing conversions.
A Core Web Vitals score comprises a subset of factors involved in Google's "page experience" algorithm. Three specific measurements of page speed and user interaction make up Core Web Vitals:‌ ‌largest‌ ‌contentful‌ ‌paint,‌ ‌first‌ ‌input‌ ‌delay,‌ ‌and cumulative‌ ‌layout‌ ‌shift.
Largest Contentful Paint (LCP) is a way of measuring when the user can see the largest above-the-fold content on a page. This can be helpful for understanding how much content can be seen before scrolling, as well as how much work has to be done after the page has loaded to get what you want – like more information or selecting a product – onto the screen.
Cumulative Layout Shift (CLS) is a measure of how much-unexpected layout shifts (ads, pop-ups, etc.) affect a page's visual stability. Visual stability is important for usability because it ensures that users can rapidly scan the page and find what they are looking for.
First Input Delay (FID) measures the time from when a user interacts with content on the page to when that interaction is registered by the browser. This is important because delays in processing like these can lead to users thinking that the website isn't working properly and negatively impacting the user experience.
How Are Core Web Vital Scores Evaluated?
There are a few ways to analyse your site and get the information you need to increase your website's performance. One easy solution is to use Google Search Console, which has tools so you can see how your site performs on all major platforms. Plus, it will tell you what pages have 404 errors and other tips to diagnose and fix problems with your site.
The data can be viewed by going to your‌ ‌Google‌ ‌Search‌ ‌Console‌ ‌ dashboard. ‌Click on the Experience section and then Core Web Vitals. Clicking through this section will reveal a report for each Core Web Vital issue that your site may be experiencing. Your visitors' data and insights are provided in the report. ‌You will be able to understand how your users interact with your website and how they use it – giving you an overview of the strengths and weaknesses of UX and site stability.
Top Tips for Improving Your Core Web Vitals Score
Once you've received your score, it's important to address the 'pain points' of your users to improve how they access your content and engage with your business. Taking action to improve these metrics will enhance engagement and conversion rates.
The first step to improving your metrics is determining which ones are most important to you. In the case of web traffic, you can use Google Analytics to see which pages on your website have the most visits and determine if there are any patterns in what content is being viewed. If you have an ecommerce site, then you should be looking at conversion rates between different landing pages as well as overall sales figures.
Once you have identified which metrics are most important to improving user experience on your website or app, then it is time to start digging into why they are performing poorly so that you can fix it!
Here are several other fixes you can implement to improve that all-important score:
On-Page SEO vs. Off-Page SEO vs. Technical SEO: What's the Difference?
SEO remains one of the most powerful and popular ways to increase your website's visibility and bring in new customers. By identifying keywords that people are searching for in relation to your industry, you can ensure that you are ranking higher than competitors who are using the same keywords.
There are several different forms of SEO, some of which focus on building links to and from other websites while others focus more on on-page changes such as text optimisation.
Digesting and understanding the many different aspects of SEO can feel overwhelming. In fact, many might even assume that organic SEO covers everything under one umbrella.
There are differences between the two that should be understood, both of which serve slightly different areas of your website.
You can't think of technical SEO, on-page SEO and off-page SEO as completely different entities. ‌ It is not a competition between them. ‌Each requires time and investment, but they are different focuses that work together to optimise the success of your site overall.
What Is On-Page SEO and Why Is It Different?

Although some experts may use the terms on-page SEO and technical SEO interchangeably, there are differences in terms of their focal points. Put simply, technical SEO addresses issues and optimisation across an entire website, whereas on-page optimisation is URL specific.

On-page SEO deals with the following:

Optimising title tags and meta descriptions to target main keywords.
Internal links to pass authority from each page to improve ranking potential.
URL optimisation to aid ranking and help with link building and user interaction.
Streamlining site navigation to ensure all key pages are indexed and accessible.
Enhancing user experience (UX) to enhance usability and boost traffic by merging aesthetics and SEO.
Creating quality content to expand keyword reach and increase organic visibility.

The goal of on-page optimisation is to make your website more accessible and valuable to users in order to improve your search engine rankings and visibility.

On-page SEO can improve your domain authority, which will ultimately lead to enhanced ranking on search queries.

If you're looking to increase the quality of your site, on-page SEO is one of the best investments you can make.

What Is Off-Page SEO and How Does It Differ from Other Areas of SEO?

Off-page SEO refers to all SEO tactics that don't involve updating or publishing content to your website. A lot of people get confused between on-page and off-page SEO, but it's actually pretty simple once you understand what each term means.

On-page SEO simply means finding ways to optimise the content on your actual website. Off-page SEO, meanwhile, refers to any strategy that you implement outside of your website such as social media, for example.

Put simply, on-page SEO = your website itself, off-page SEO = any other platform.

Some off-page SEO methods include:

Link building to boost domain authority – this plays a vital role in ranking factors and hels search engines understand your website.
Brand building to create customer loyalty and will help drive higher click-through rates.
Social media marketing to increase brand exposure and brand loyalty. This is also a crucial aspect of pushing site content and encouraging clicks and engagement.
Local listings to increase both revenue and reputation. Submitting a business into local listings is another great way to increase traffic and exposure.

Essentially, all methods of SEO play a valuable role in business success. When technical SEO is used in conjunction with on and off-page SEO, your website will achieve the organic visibility and technical maintenance needed to engage with customers and grow your business.

Content and Technical SEO

On the face of things, you'd think that content marketing and technical SEO don't have a whole lot to do with each other, even in the SEO ecosphere. They sit at either end of the creative/technical spectrum, but that doesn't mean they don't interact!

Content and technical SEO are very closely intertwined in many ways. The application of tech SEO affects content strategy significantly, and technical SEO can be boosted by intelligently utilising content marketing.

Common technical SEO issues can be caused by content-related issues such as:

Poorly written meta descriptions – meta descriptions aren't just for your users. Google crawlers use meta descriptions to understand the site too, and sites that leave off their meta descriptions, or duplicate them, are likely to be hit with penalties. Meta descriptions should be around 150 characters and should provide an immediate snapshot of the function and purpose of each page on your site.
Incorrect application of H1s and H2s There should only ever be one H1 on an individual website page in line with technical SEO best-practice. Sites that don't pay attention to their content are much more likely to have missing H1s or doubled-up H1s, which will result in confusion for search engines. H1 tags should always include the keyword you're targeting on the page, accurately reflect the content and purpose of the page, and be between 20 and 70 characters long. H2s on a page also provide search engines with useful markers about the purpose of your pages, and how well they answer user queries. By properly optimising H2s on your site pages, you can better indicate to Google the quality of your content and improve your presence on the SERPs.
Thin content and duplicated content – Content that is short, of low-quality, missing important keywords, or worst of all, is duplicated on multiple pages on your site, will only hinder your technical SEO. Technical SEO can identify this thin content and help inform a high-quality content strategy that is based on applying content resources where it will be most effective. Adding SEO-optimised content to your site is always a good thing, but the inclusion of technical SEO allows for a targeted strategy that reaches its full potential and boosts your website's performance, as well as helping your users.
Auto translated content – When transitioning into international SEO, the importance of creating new, optimised content in your target language cannot be understated. Auto translators are an affordable way for websites to quickly translate a lot of content, however when it comes to SEO, the technology simply isn't good enough yet. Any technical SEO team carrying out international SEO strategies will recommend high-quality content that is written by a native speaker of your new language and is optimised for local keywords, rather than autotranslations.
Technical SEO with Embryo
There are some aspects of SEO that are easy to get your head around, even if you're not a marketing specialist. Content and on-page SEO, at least in principle, are easy to understand and easy to see the value of. Technical SEO, in a lot of cases, is much more difficult.
Technical SEO requires a huge amount of specialist knowledge and understanding of Google's preference, patterns, updates and algorithms, which is something that is hard to find. At Embryo, our technical SEO specialists are at the very forefront of the industry. We've got our fingers on the pulse of every update, every change and every new bug or issue that our clients might face.
Our technical team works closely with our SEO specialists, client services managers, content writing team and web developers to assist in the delivery of best-in-class services that actually deliver results and ROI for our clients.
However, just as important as having the skillset required to execute technical SEO work and strategies, is the ability to communicate this to our clients. There are lots of people in the industry who can design and execute good technical SEO work, but many agencies leave their clients in the dark due to the complexity of the technical strategy. At Embryo, we know that all of the technical knowledge in the world means almost nothing if we aren't able to communicate what we do and why we do it to our clients.
Through regular reporting, in-depth strategy documents and regular communication with your Embryo team, we'll break down technical SEO in a way that makes sense, so you can see plainly and clearly where your investment is being used and understand the impact it has on your overarching marketing strategy. At the end of the day, as your digital marketing partner, we take on the responsibility of not just delivering your work, but also building a relationship to make ourselves a true extension of your business, rather than "just a technical SEO agency".
Our technical SEO specialists can help implement changes and fixes for wide range of different issues and technologies on our client's websites, including:
4
International SEO best-practices
9
Creating and implementing sitemaps
10
Image compression and optimisation