The Ultimate Guide to Pinterest Marketing
If your business isn't already utilising Pinterest marketing, it's time to reconsider! With over 400 million active users, the opportunity to improve your online presence and drive more traffic to your website is not to be underestimated. As an award-winning digital marketing agency specialising in creative campaigns powered by technical excellence, we view Pinterest as so much more than an inspiration board. As part of your wider SEO strategy, it acts as a visual search engine, with its own algorithm and search engine optimisation rules.
Unlike other platforms, Pinterest has some of the highest buying intent from its users, with purchasing decisions being made there and then if the person scrolling likes what they see. The people on Pinterest are ready to purchase, it's as simple as that. This makes Pinterest a viable, stand-alone eCommerce platform, and somewhere that can be leveraged by your business.
Pinterest for business is a powerful tool for not only increasing a business's brand awareness and driving website traffic but also, and perhaps not as well known, it's a fantastic online tool for increasing sales.
As we said, this page will help you better understand why you need this social media platform as part of your marketing strategy but to learn more about how it can help you, specifically, be sure to get in touch with our team. You can call us on 0161 327 2635 or email us at [email protected].
Often overlooked in the world of social media marketing, Pinterest is an image-sharing platform that allows users to visually share, discover and categorise ideas. Essentially a digital mood board. But with 433 million people using Pinterest every month, it's not a channel to be messed with.
From bedroom decor inspiration to gluten-free recipes. If you're interested in a subject, Pinterest is full of new ideas that you can 'Pin' to your own boards and create a collection of ideas for that specific theme.
For example, if you're looking to host a dinner party you can create a recipe Pinterest board, scroll through Pinterest to find images of dishes you want to try, and then click the image to visit the website where you will find the recipe.
Pin that recipe to your recipe board to access it when you want.
You can view other members' pins, follow accounts and even follow other users' boards. The more you use the platform, the more Pinterest learns about your interests and is able to recommend Pinterest pins, boards and users to you to improve your experience.
With our expertise, utilising Pinterest as one of your social media marketing channels will enable you to appeal to a wider audience and build your online presence.
The Pin

The Pin is essentially the name given to any content shared on the platform. This can be one of a few types of captivating content;

A Static Pin – this is basically a single image pin.
Idea Pins – these are a collection of up to 20 videos, images and text in a single pin. These can be used to explain a recipe, tell a story or showcase a collection.
Video Pins – a video that plays automatically as users scroll through their feed to catch users' attention.
Rich Pins – often used by businesses to automatically pull information from your website to create a pin.
Recipe Pins – allows you to add information such as the title, serving size, cook time and ingredients to recipes that you save from your site.
Article Pins – adds a brief description, author, and headline of an article or blog post from your website.
Product Pins – a shoppable Pin format available to people with Pinterest business accounts. These pins are able to pull the most up-to-date information from your website. Pricing, availability and key product details.
Collection Pins – similar to Idea Pins, a Collection Pin is a small collection of product pins that upon clicking on the hero pin, users can then shop for similar products.
Pin Descriptions – these are the first point of contact between your Pin and the audience, giving an indication as to what kind of content will be featured on your Boards.

The Board

Found within your profile page, a board is where users can categorise their ideas, grouping them by theme. Consider it a mood board or bulletin board for all the ideas and inspiration you have. You can save pins created by other users to your board or create your own pins to add to your boards. It's your board to curate and categorise how you want.

You can have these boards set to private, public or only available to certain users.

There is also the ability to collaborate with other users when creating a board. Say you're planning an event, having a board with multiple users adding event inspiration can be a great way to work collaboratively and share ideas.

As well as creating your own boards, you can easily search and interact with other users' boards. Using keywords to search for pins allows you to discover other users with similar interests. You can then save (or pin) their pins onto your own boards, follow the board or follow the user.

The Feed

When you open Pinterest you are taken to the Feed. An endless board full of pins from users you follow and content that Pinterest thinks you will be interested in.

Every time you interact with a user, a board or a pin, you're telling Pinterest that you are interested in that kind of fresh content and Pinterest will then show you more of it on your feed.

On a desktop, there are two ways you can view your feed. The "Home" tab showcases pins that have been selected for you based on the boards you create, pins you engage with and ideas you search for on the platform. Here you'll find recommended pins and brands based on your recent activity.

There is also the "Today" tab which highlights engaging content and Pinterest trends that are popular on that day, again based on your interests.

If viewing on IOS or Android, the feed has two tabs: Browse and Watch. "Browse", like the Home tab, shows a curated feed of discoverable pins relative to your interests and recent activity as well as the activity of creators you follow.

The "Watch" tab is a similar feed to the for you page on TikTok. It shows you Idea Pins one at a time, taking up the full screen, from creators you follow and those that you might be interested in following. You can navigate this feed by scrolling down to view the next pin.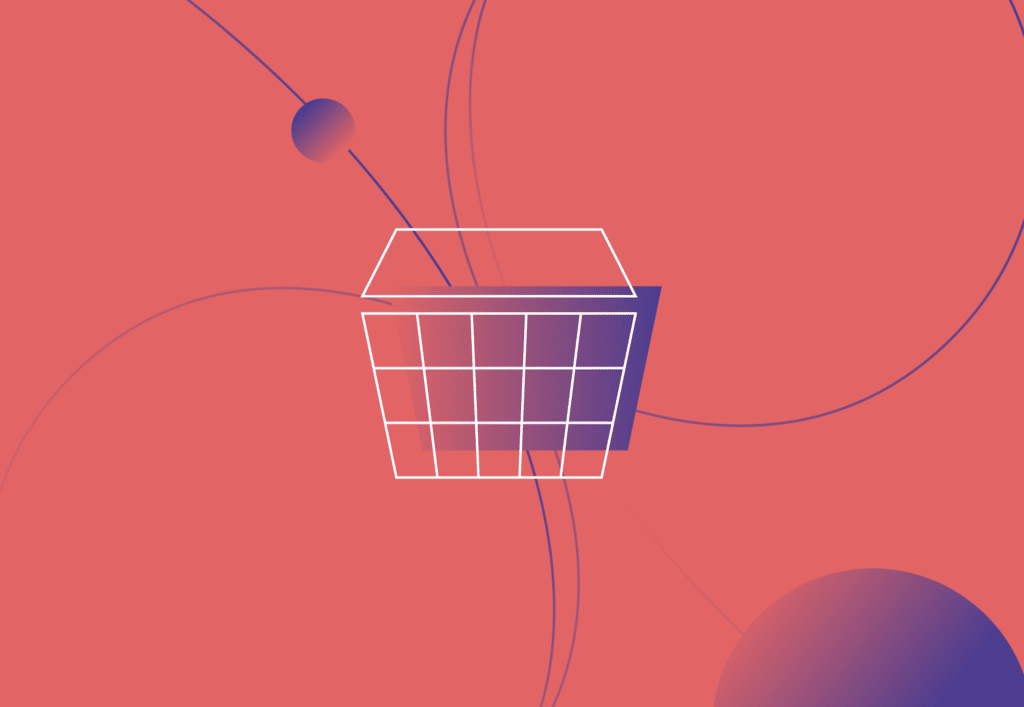 How Effective is Pinterest Marketing?
Pinterest is a channel people use for discovery, which makes it the perfect channel for businesses to showcase their products to potential customers. The social media channel is now a crucial part of the buyer's journey, even if shoppers aren't necessarily purchasing from Pinterest directly.
Pinterest users use the platform at the start of their customer journey. They are discovering new ideas and looking for inspiration, so having your business at the forefront of their mind when they're exploring and researching is key. Pinterest says that 46% of weekly Pinners have discovered a new brand or product on Pinterest and 83% of weekly Pinterest users make purchases based on the content they see from brands on the platform.
But that's not to say it's only good for brand awareness, more and more people are shopping on Pinterest. Pinterest has reported that businesses see double the return on ad spend for retail brands, compared to social media platforms and that Pinterest users spend 2x more per month than people on other social channels.
Boost Your Pinterest Performance Today. Get In Touch.
Our team of experts are ready and waiting to work on your Pinterest profile to increase the strength of your business.
How to Use Pinterest for Marketing
Pinterest is an often underestimated social media channel for marketing. This makes it a powerful marketing tool for businesses to utilise as the platform isn't as saturated as Facebook and Instagram might be.
One of the main things to consider when choosing the right platform for you is whether your audience demographics on there. Although women make up more than 60% of the users, the number of male users is increasing rapidly year on year. Pinterest reported last year the male audience grew 40% year over year.
Another key factor to consider is the creative side of your business. One of the reasons Pinterest ads work so well is that they blend seamlessly with the authentic organic content on the feed. Image quality is key when it comes to Pinterest marketing.
Lifestyle content, aesthetically pleasing photography and carefully curated graphics that will stand out are vital to Pinterest's success. It's a visual platform so high-quality content is a must.
4 Key Factors of a Successful Campaign
1
Distribute your content
Creating beautiful content is only the beginning. Your target audience needs to be able to find it. Take a look at key trends within the platform and think out of the box when reaching your audience. For example, if you sell bedding, don't just consider home decor interests, think about what else your wider audience may be searching for.
You can reach your audience via keywords or interests. Keep an eye on trends and audience insights to gain an understanding of who your audience is and how you can reach them.
2
Drive website traffic and boost online sales
Pinterest is a really good tool for getting your product in front of potential customers. But don't overlook it as just a brand awareness tool. When done correctly, Pinterest can be a fantastic tool to drive website traffic and increase your online sales. The platform is made for storytelling and allowing users to find and connect with your brand, but there are ways you can take your audience engagement to the next level and convert them to website visitors and even customers.
Undertake keyword research and use relevant Pinterest 'trends' to reach your audience on the platform but then leverage rich pins, share blog content and pin consistently and regularly to ensure your audience is engaged. Ensure your content is 'pin-worthy' every time you post on the platform, the more interesting your content is to your audience, the more likely they will visit your website and buy into your brand.
3
Build a community
Pinterest, unlike other social media channels, doesn't really have a social element as such. There's no messaging element, So how do you build an active community?
A business should approach Pinterest the same way a personal user would. Creating organised boards that allow other users to view your products in categories and collections that work well together. Making your profile easy to navigate and your pins easy to find by your audience. Creating regular content is also a great way to keep your followers engaged and maximise your potential to reach new audiences.
4
Educate customers
One of the benefits of using such a visual platform is that it enables businesses to tell a story and educate their audience on both their brand and their products.
Use your platform to share not just your product, but how that product will fit into your customers' lifestyle, answer any frequently asked questions and share relevant blogs. Reaching out to influencers is also a great opportunity to educate your audience, having influencers or sharing UGC (user-generated content) as a part of your social media strategy is a great way to add an element of social proof to your offering.
All the Pinterest Marketing Tips We Tried and Tested …
Important Pinterest Terms Your Business Should Know
Pinner – A Pinner is essentially the name of a Pinterest user.
Pins – The term Pin refers to the visual content users share on the channel and comes in multiple formats (see above)
Promoted Pins – A promoted pin is when a business puts some money behind a pin and launches it as an ad to a targeted audience.
Repins – Repins are when a user pins someone else's pin onto one of their own boards.
Rich Pins – Rich Pins are a type of organic pin that automatically syncs information from your website directly onto Pinterest.
Video Pins – A video pin is a 4-15 second video that automatically plays in a user's feed.
Carousel Pins – A carousel pin is a series of 2-5 static images that users can scroll through on their feed that can be used to tell a story or showcase multiple products at once.
Collections Pins – Collection pins feature a hero static image and a series of up to 24 shoppable secondary images that show users similar or related products.
Idea Pins – Idea pins are a story-like collection of up to 20 pins that users can click through. These can compromise of both image and video pins.
Try on product Pins – Only available on the Pinterest app, Try on pins allow users to use their camera to virtually try on products. They are commonly used to try on beauty products or to virtually view home decor in your space.
Boards – Pinterest boards are a page on a user's profile where they can group and organise pins. They can be both private or public and users can follow other users' boards if they are of interest.
Group boards – A group board is a board with multiple curators. Although it will have one owner, they can invite other pinners to collaborate on a board, with each user able to add pins.
Secret boards – As the name suggests, a secret board is a board that only the creator can see.
Protected boards – Similar to a secret board, a protected board is hidden on a business's profile, however, unlike a secret board, the pins on a protected board may appear in the feed. This kind of board is often used for ads.
Audience Insights – Like most social platforms, Audience insights are where you can view what your current audience is interested in based on their Pinterest behaviour. Regularly reviewing your audience insights is vital to ensure your ad targeting and the type of content you are sharing are relevant to your audience.
Pinterest Lens – Only available in the Pinterest app, the Lends lets users discover anything they point their camera at. If they point it their camera at an ingredient, Pinterest can show recipes including that ingredient. Or if they point their camera at some clothing, Pinterest can suggest shoppable alternatives.
Pincodes – A Pincode is a code you can create to allow other users to find your profile. If someone uses the Pinterest lens over your Pincode, they will be directed to your Pinterest profile, where they will be able to view your boards and pins.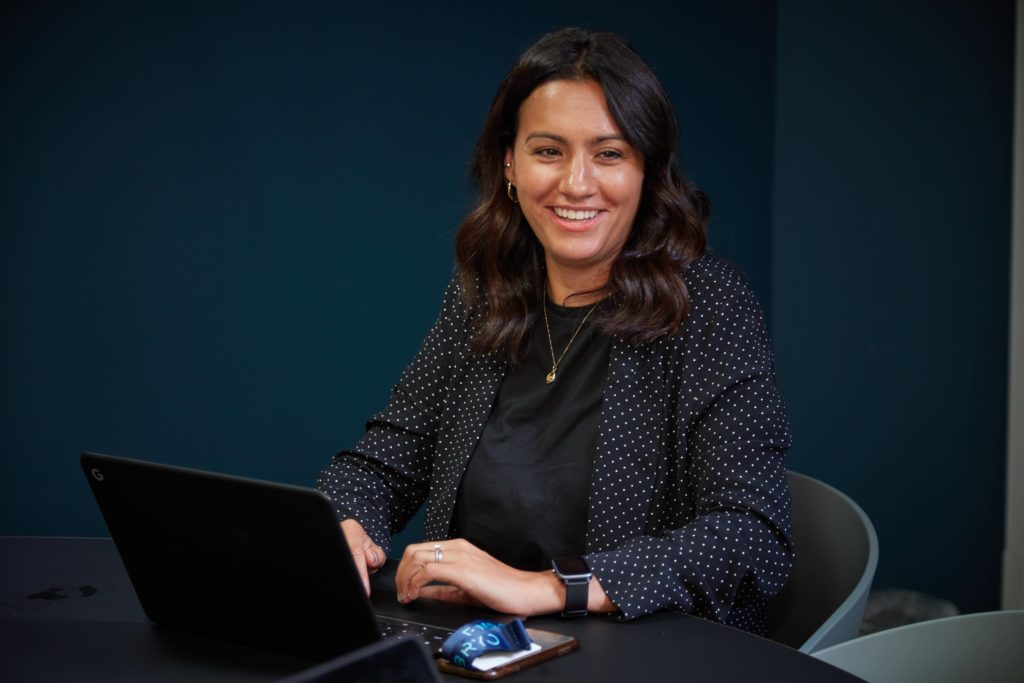 Never Underestimate the Power of Pinterest Marketing
Often overlooked as a gimmicky website with no real weight behind it, especially when compared to Instagram, TikTok, and Twitter, Pinterest is, in fact, a land of abundant opportunity for those businesses willing to invest in it.
There, people are looking for inspiration and products that can help them achieve that dream look. Be it for their bathroom, their wardrobe, or anywhere where they want to make a visual statement.
At Embryo, we've never underestimated the power of the pin and have plenty of results to back that up. In a world where purchase decisions take longer, and are more random, it's vital you're on a platform, such as Pinterest, where your target audience is ready and waiting to buy your products.
Unleash the Power of the Pin Today
To really make the most of this powerful e-Comm platform (which is exactly how you should think of Pinterest), talking to our team of award-winning experts is the perfect first step. Ready to start your growth journey with Embryo? Get in touch today.