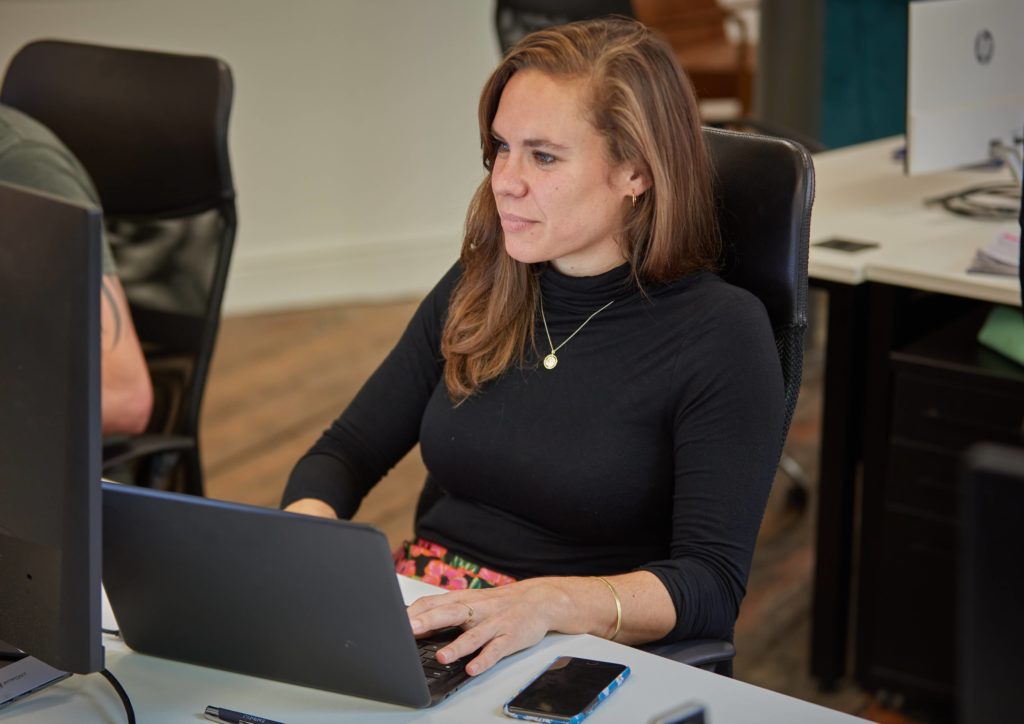 Paid Social Media Advertising
In a world where virtually everyone is on it in some form, businesses simply cannot afford to not invest in paid social media. Your ideal audience's attention is on Facebook, TikTok, Pinterest, LinkedIn etc, and as a result, you need to have ads on platforms that are going to increase sales, raise your brand awareness, improve your campaign metrics, and help you reach your digital marketing goals.
On this page, you'll get to learn more about the wider social media strategy and get a bit more info about each platform. We'll also touch on the infamous sales funnel, and how different types of ads and content on social marketing platforms can affect users' purchase journeys.
At Embryo, we have an award-winning team (Best In-House Social Media Team of the Year at the 2022 UK Social Media Awards) who are renowned for growing brands' social presence across the digital channels that their intended targets are on. If this is something you'd like to leverage for your company then get in touch with us today at 0161 327 2635 or email us at [email protected].
Get in Touch and Work With an Award-Winning Paid Social Media Agency.
Through targeted, nimble campaigns our paid social team can get you the results your brand deserves.
What Is Organic Social Media?

If you've ever posted on your personal or business Facebook account, Instagram feed, or Twitter profile, you're already doing organic social media without knowing it! Organic social media can be broken down as simply posting on social networks.

With organic social posting, anything that you post will reach your followers and then potentially be pushed out further. Your audience segment is entirely dependent on how your content is viewed within the social media platform's algorithm.

You can publish a variety of different organic posts:
Facebook: stories, images, videos, reels, text-only posts
Instagram: stories, images, videos, reels
Twitter: images, videos, text-only posts
LinkedIn: images, videos, news articles, text-only posts
Pinterest: idea pins, pins, boards

There are different purposes to organic social media, depending on whether it's for your own personal profile or if you're aiming to hit business objectives.

The most common organic social media goals for businesses are:

Increase followers/page likes
Increase engagements such as likes, comments and shares
Drive website visits

What Is Paid Social Media?

Unlike the social media posting that we're all familiar with, paid social media refers to advertising. Put simply, you pay Facebook, Instagram, Twitter, etc. to put your advert in front of your target audience personas.

The advertiser uses the social media channel's different advertising capabilities to determine:
Who they want to reach
How much they're willing to pay
What action they would like the audience to take
What they want to show the audience

There are two main categories of paid for social media advertising: dark ads and sponsored posts.

A sponsored post is when you use an existing post as your front end ad, but you add the targeting and budgets behind it. The benefit of this is that any engagement that you receive will stay on that post and be visible even after the campaign schedule has finished. With a dark ad, which is where you create an ad purely for the campaign's purpose, the whole ad disappears once the schedule ends. With that, goes all the engagement and comments.

The best paid social strategies use a mixture of dark ads and sponsored posts to get the most out of your daily budget.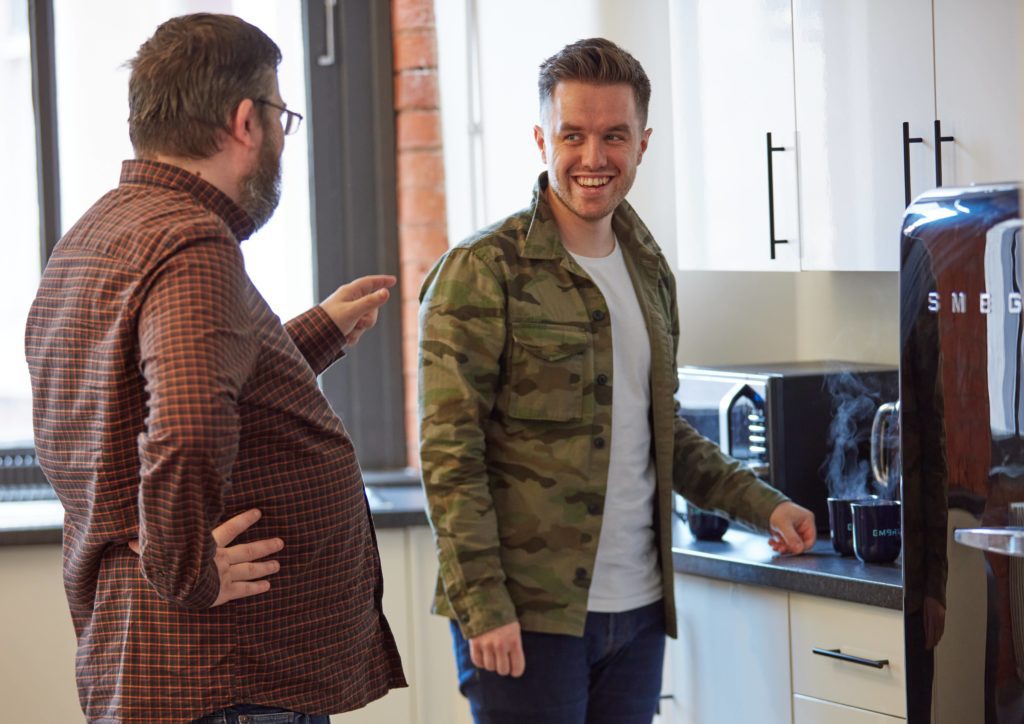 Paid vs Organic Social Media
In simple terms, organic social media is when you simply post on a social media channel, whereas paid social media is where you pay to reach your audience.
There are different benefits to these arms of social media but we usually recommend using them both in tandem.
Organic social media is your 'shop window'. Users view your profile to get an idea of who your brand is, what you sell, and why they should shop with you.
Paid social media is your billboard. Users view your paid social campaign imagery, see your promotional deal, and are enticed to purchase your product.
It might be that sometimes both are required to drive results, e.g. a user might visit your organic profile after seeing your paid advert, and if it isn't up to scratch they may be deterred from purchasing. In addition, it may be appropriate to blend a social network investment with an SEO (Search Engine Optimisation) strategy, this is so you can target audiences who are scrolling their favourite social platform after they've completed an initial Google search about something they're interested in purchasing.
Our Team
Meet Your Paid Social experts
Harriet Tuite

Head of Paid Social

Kasey Healy

Paid Social Manager

Tom Jowle

Paid Social Manager

Emma Sowersby

Paid Social Executive
When Is the Right Time to Start with Paid Social Media?
There is no 'right time' to start paid social media. However, there are a couple of things that you need to have in mind prior to launching ads:
Do I have a good email marketing strategy in place?

A lot of businesses will use 'lead magnets' to capture potential client/customer email addresses. This is a great strategy when combined with a refined email marketing strategy to truly engage them. Without this, you run the risk of either giving them a mediocre view of your business or just having a bank of potential customer details in your CRM that you're doing nothing with.

Is my website in the best position to handle an increase in traffic?

You can send a significant amount of high quality traffic to your website, but if your website isn't fully optimised to convert or handle that incoming traffic, you are going to struggle to hit your targets. Make sure that you have your website where it needs to be prior to launching paid ads.

Is my product offering the best it can be?

If you start running paid social ads, you are putting your product offering on a stage to be viewed by thousands of people. You need to have done thorough competitor analysis and market research to ensure that your product offering is strong enough. The paid social advertising marketplace is an auction and you will be compared against your competitors.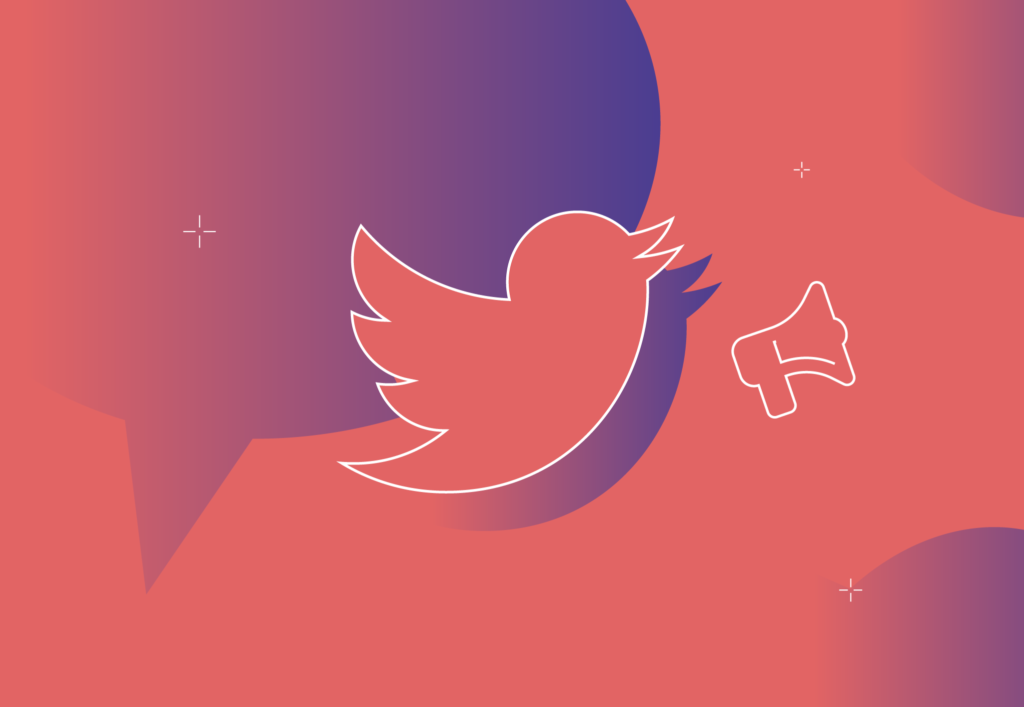 Why Paid Advertising on Social Media Is "Worth It"
Regardless of your objective, what you can guarantee is that paid social will increase your reach. In simple terms, your brand will be put in front of more people. With the social platforms' extensive targeting capabilities, you can choose exactly who you want your ad to be shown to, using their interests, behaviours and demographics. This gives you the opportunity to get in front of your potential customers in a way that you are not able to with organic social alone.
What you need to consider is that your audience on these digital platforms are not necessarily in the market for your product. In comparison to search-based marketing, this gives you the opportunity to reach potential customers before they even consider making a purchase. A user may not know that they want a new dress until they see your ad showing a really nice dress. Here you can kick off the customer journey, rather than just being a part of it. This element alone allows you to build up a new customer base unlike any other platform.
Paid Social Teaches You a Ton about Your Target Audience
One of the main drivers of a successful paid social advertising campaign is significant A/B testing. It is fundamental to test creative, copy, targeting, ad formats, landing pages, CTA button, in order to find the combination that resonates the most with your audience. The results from these tests will usually surprise advertisers.
The results from A/B testing not only allow you to achieve better results, but can show you a lot about your target audience. For example, you may find that although you thought your main target audience was women aged 25-35, it is actually slightly older, and they tend to engage more with lifestyle content than sales focused. Using A/B tests is a great way to remove your assumptions around your target audience and build accurate data that you can then base your marketing decisions on.
1
Top of Funnel (Awareness)
Top of Funnel (TOF) campaigns can be built with the following objectives:
Engagement
Video Views
Traffic
Estimated Ad Recall Lift
The purpose of these campaigns is to purely make a new audience aware of your brand. The more measurable objectives, the better. However, it is important to ensure that you aren't measuring the success of these campaigns on conversions, as that isn't the goal.
3
Bottom of Funnel (Conversion)
The Bottom of Funnel campaigns have the highest intent. These campaigns target existing customers or potential new customers who have engaged significantly with you and your website. Audiences include:
Abandoned basket
Website visitors
Previous customers
As these users have the highest intent, you're most likely to see conversions here.
Platforms for Paid Social Media
There are multiple different social media platforms that you can advertise on, each with their own specific audience attributes.
Facebook/Instagram

Facebook and Instagram, part of the Meta group, are the powerhouses of paid social media advertising. Campaigns work best on Facebook and Instagram when they are B2C, targeting interest-based or utilising the extensive retargeting capabilities of the platform.

Key Benefits:
Extensive retargeting capabilities
Interest-based targeting options
Large B2C audience
Multiple ad formats
High level tracking functionality

Twitter

Twitter ads are effective for a mix of B2B and B2C audience targeting. The ability to target people based on topics and keywords that they engage with, along with their demographics, makes the platform quite unique in its approach.

Key Benefits:
Mixture of B2B and B2C audience
Topic and keyword based targeting
Competitor follower targeting
Low cost reach and impressions

LinkedIn

LinkedIn ads are your usual go-to if you're looking to succeed in B2B paid social advertising. However, be aware that the costs can creep up very quickly if you're looking to target highly competitive job titles, such as CEO and Managing Director.

Key Benefits:
Large B2B audience
Job title, industry, years of experience, and seniority targeting
Great opportunities with whitepaper downloads and lead generation

TikTok

The newcomer to the paid social advertising space, TikTok utilises its video view data to build audiences based on how people engage with users and specific video topics. Primarily an under 40s B2C platform, TikTok requires advertisers to get creative with their ad content in order to achieve results.

Key Benefits:
Video engagement targeting capabilities
Multiple creative variations
Under 18 targeting options
Large range of campaign objectives

Pinterest

Pinterest advertising is very unique in its targeting capabilities and platform usage. Pinterest is the only social media platform that allows you to target people based on their search terms, allowing advertisers to target users with potentially more intent. Pinterest works well for more visual brands who are looking to reach customers who are looking for inspiration.

Key Benefits:
Keyword search targeting
Unique creative capabilities
Great collaboration with organic activity
Usually quite low cost
Unaffected by seasonality when compared to other channels
Social media's presence in our daily lives is something no one can ignore, not business owners, not digital marketing agencies, not the average person on the street. Social media is in our pockets, on our screens, and deeply embedded in our lives.
With this, comes the opportunity for brands to not only organically grow their brand but to also directly get in front of people who – because of detailed targeting – are conditioned to want to buy, or at least be interested in, your goods and services.
Our team of award-winning experts know the importance of brand building and paid social media marketing for businesses of all sizes. By creating eye-catching content that creates an attractive brand and drives sales we can help ensure your paid media strategy is successful and spread across the social networks where your audience is.
Get in touch with us today at 0161 327 2635 or email us at [email protected].