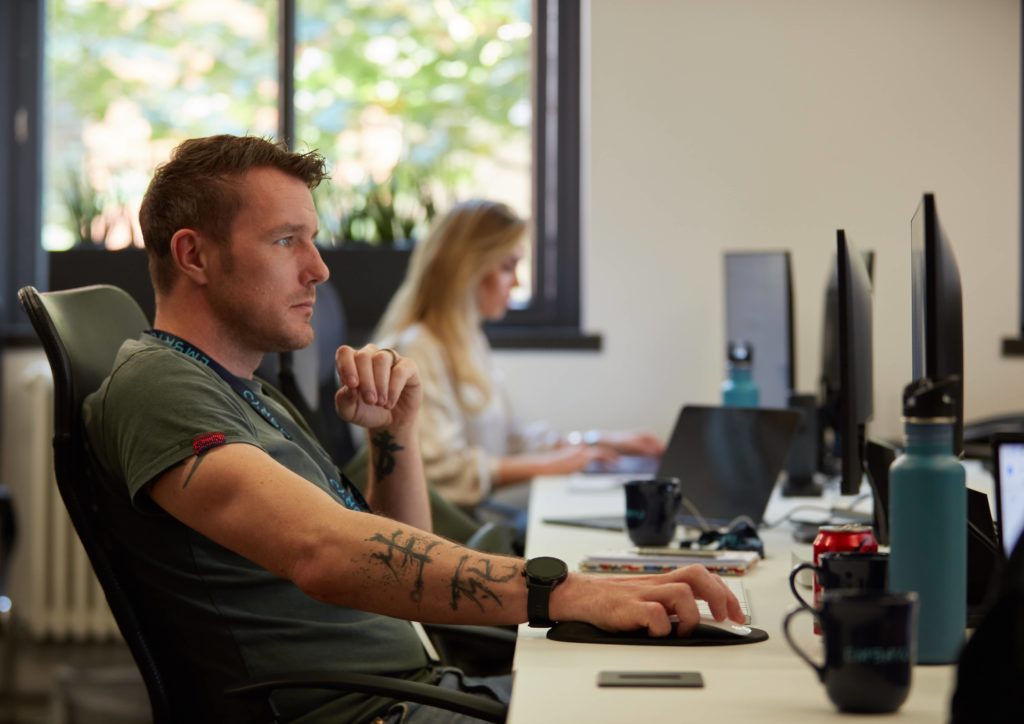 Conversion Rate Optimisation Agency
Conversion rate optimisation (or CRO, for short) is a word often bandied about in the marketing world. It's one thing to drive traffic to a website, but is that traffic actually making you money – is it actually converting?
CRO is designed to get your website answering 'yes'. If you're an online business looking to improve your website's performance and increase conversion rates, then you need conversion rate optimisation.
As an award-winning digital marketing agency, we know a great website when we see one. Yes, carefully engineered and engaging marketing campaigns can increase your customer base and online presence – not to toot our own horn, but our jaw-dropping case studies speak for themselves. However, campaigns are just one piece of the rather complicated digital puzzle, and securing a conversion once your users have reached those pages is of equal importance.
That's where we come in… With our wealth of expertise and industry knowledge, we will help to transform your website traffic into leads and sales.
Increase Conversions. Increase Sales.
As an agency with experience in conversion rate optimisation, we understand the importance of converting users into sales.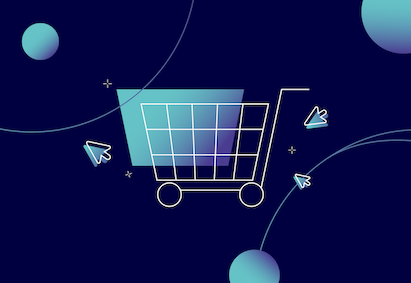 What Is Conversion Rate Optimisation?
Conversion rate optimisation (or CRO) is the practice of reviewing and enhancing your website's performance, by removing any hurdles in the user experience, to increase conversion rates.
Conversion can happen all across your website: your homepage is a big one, but also service pages, blogs, landing pages, you name it. That's why it's important to optimise each touchpoint to give your site the best conversion potential.
Now, what you classify as a conversion will depend entirely on your business goals.
The most straightforward: 'how many customers made a purchase?' is an obvious example of a CRO metric worth measuring. But conversion rates (CVRs) aren't just about the money. Engagement factors in too.
For example, targets such as 'how many email subscribers were gained?' or 'how many demos were requested?' could also be CVRs worth testing.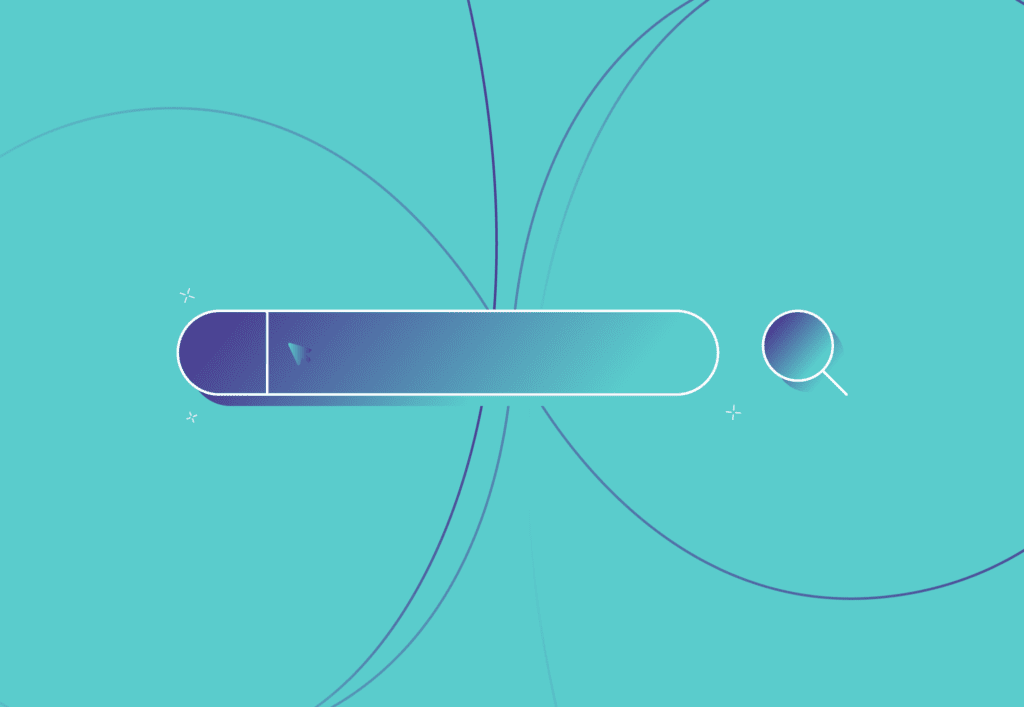 Importance of CRO in Digital Marketing
Oh, the days of in-person shopping – a simpler time. A world in which you would walk into a store, purchase an item, and leave…
The rise of the digital space has led to a much more complex and often unpredictable customer journey, leaving online retailers with the challenge of not only recreating the simplicity of that shopping experience but making it so seamless that customers will find fewer opportunities to bounce.
The trick is to persuade your website users to engage with your brand, increasing trust – for example, beyond purchasing a product, joining as a member or subscribing to a newsletter.
Although number crunching is critical in analysing and improving your website's CVR, as with any marketing practice, it's also important to understand the human side – AKA your target audience.
What are they looking for?
How can they be persuaded to invest in your brand?
At Embryo, we specialise in developing conversion strategies that create a seamless user experience for your customer base and get you results – be they more items in baskets, consultations in diaries, form fills, you name it.
Why You Should Be Looking at Conversion Rate Optimisation
It takes more than a magic wand to turn website visitors into customers. That's why the practice of conversion rate optimisation matters. Truly effective CRO will give you better control over both the path towards conversion and how customers interact with your online brand:
What drives potential customers to your website?
Are there any barriers that are making users drop off?
What specific hooks are persuading users to convert?
Implementing a tailored conversion rate strategy for your brand is key to ensuring each stage of the conversion funnel is seamless, your site is persuasive, and your users are happy.
When Should You Consider Conversion Optimisation Services?

For the first three years, increasing traffic and building a customer base for your website is typically the first priority. Once you've secured traffic channels and are receiving a significant amount of users, in relation to the size of your business, it's time to start thinking about CRO services.

The ultimate goal is to convert a higher percentage of your traffic and, if you're using any pay-per-click platforms, to maximise your ROAS (return on ad spend).

That being said, if you are at the start of your brand's journey and looking to launch a first-class website, our expert team of designers and developers will ensure CRO is planned into the user journey from the very beginning. Elements such as customer reviews, testimonials, accreditations, and contact forms are all fundamental to CRO and should be considered at an early stage.

Whatever stage of the digital journey your business is at, let's talk.
6 Key Aspects of an Effective CRO Strategy
The world of online shopping is a constantly evolving space and it can be hard to keep up. CRO should be an ongoing process to ensure your website is continuously adapting and responding to ever-changing customer expectations.
An effective CRO strategy starts by identifying your conversion goals, whether that's an increase in purchases, average order value or form submissions. Conversion research is the next step, gathering insights and improvement ideas by conducting a conversion audit, along with competitor analysis.
With a data-driven approach, we will help you identify any pain points and design an improvement strategy that creates an enjoyable online experience for your users and, as a result, increases conversions. Listen to your customers. User feedback is like gold dust for your business and should always be included in any CRO strategy.
Our digital services include SEO, development and design expertise. You'll receive a dedicated team who will monitor and strategise solutions to ensure your CRO is maximised and your website is in the best shape to convert.
A/B Testing

Here at Embryo, A/B testing has led to some award-winning client results.

As one of the most popular methods of CRO, A/B testing is a great way to evaluate the various factors that affect the conversion rate of your website, whether that's the visual design, layout, performance or tech. As always, the aim of the game is to implement the version with the best performance.

Using your current page, section or component as a point of comparison, you can test an alternative version and analyse the results. If this new idea has a positive impact on conversion rate, action it, and reap the rewards. If not, review, revise and re-test – it's as simple as that!

User Journey

First impressions are everything, and if the user journey on your website is clunky or overly complicated, you will see a dip in conversion rates and may even lose that customer for good.

For marketers, the user journey has evolved from the more traditional sales funnel to the messy middle. Birthed by the brains at Google and their tremendous research, the messy middle showcases how buyer behaviour has evolved as the internet has skyrocketed, bringing surplus options to users on an increasingly limitless scroll.

From the messy middle's initial exploration stage to securing a conversion and gaining that customer's loyalty, there are so many CRO opportunities to give your website the edge.

Building a user journey map for your website is critical. It will enable you to visualise the various touchpoints and understand user behaviour, creating a foundation to identify opportunities to improve the user experience and increase conversions.

Heatmaps

Think of heatmaps as your CRO secret weapon, helping you to understand how users interact with your website. This includes some of the following:

Length of time on a page
Links followed
Buttons clicked
Scrolling time

Although Google Analytics can provide extremely detailed web insights, heat mapping offers valuable information from a customer's perspective and can drive impactful enhancements to key pages and the overall usability of your website.

User Personas

Who is your user? What are they interested in? What devices are they using?

In our expert opinion, knowing your audience well is critical in persuading them to invest in your brand. How can you ask a user to convert if you don't understand what they want? Send the right message to the right customer base and you're halfway there.

At Embryo, we use analytics tools – some our own, such as the game-changing marketing tool Intermingle, and others industry leading – to gather market research and behavioural data.

Next, we'll create user personas that reflect your customers' common attributes. This is fundamental to delivering a strong CRO strategy that has longevity and can set your business apart.

User Experience (UX)

UX, otherwise known as user experience, is not only closely related to the principle of CRO but an essential component of any successful optimisation strategy. With over 1.1 billion websites operating across more than 271 million unique domains (big gasp), your website needs to stand out from the crowd.

While we all love a funky image or bold colour, having a pretty website will only get you so far. If users find your site difficult to use, they won't convert.

To create a water-tight CRO strategy that prioritises the user, there are several factors to consider:

Navigation
Landing page forms
User flow elements

With a user-first approach, our expert team of designers and developers apply usability best practices to improve the overall user experience, whilst also delivering a sleek, flexible, and bespoke website that ticks all your boxes.
Get More Value from Customers Already on Your Site

It's all well and good driving traffic to your website and growing your customer base, but what about the users who already visit your site?

Today, online customers are savvier than ever ,and the art of persuasion is key.

We will ensure that your leads are optimised at each stage of the user journey, keeping your users on that conversion path, securing that desired end result and getting more value from your existing customers. Think Hansel and Gretel, but much less sinister!

We will work with you to create a tailored CRO strategy that addresses your wider business goals, minimises your customer acquisition costs, and boosts your conversion rates.

Deliver Higher ROAS on Marketing Campaigns
Increase Customer Loyalty

Let's be honest, customer retention is an important goal for any business and one that has the potential to not only increase revenue but boost your online presence and reputation as a credible brand.

An effective CRO strategy will build trust for your website and improve customer perception. There are several factors that can help increase customer loyalty – here are just a few that we have up our sleeve:

Personalisation: We can create personalised campaign messaging and website content that appeals to your target audience.
Usability testing: By testing the effectiveness of your website with a representative user, we can ensure each component is fully optimised and primed for conversion rate.
Customer feedback: Here at Embryo, we love customer feedback (the good and the bad). Knowing how your customers feel about your website, and by extension your brand, is fundamental to improving your CRO strategy and improving customer retention.

We will work with you to develop a sustainable CRO solution that can build a community of loyal customers and drive your brand's growth.
Embryo, the Premier Conversion Rate Optimisation Agency
Enough about us, we want to learn more about your business and how we can propel your website forward as a key player in the digital space. Get in touch today to start your growth journey.