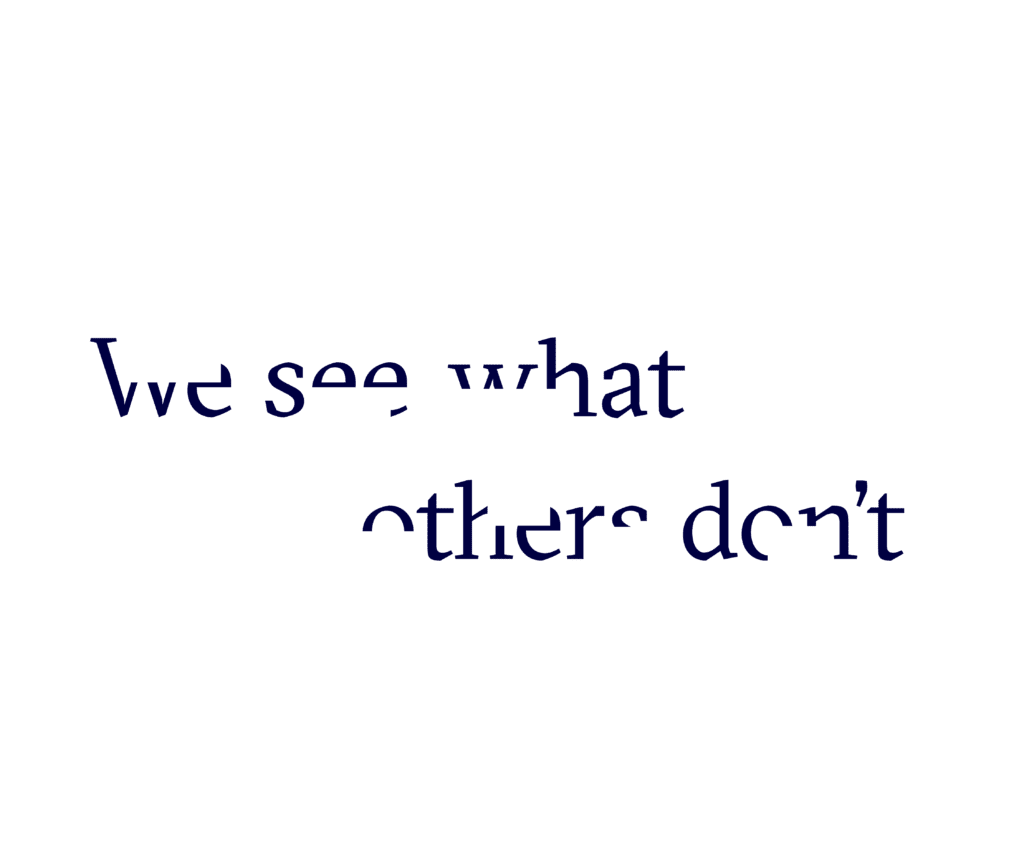 Who We Are
Embryo is an independent search-first marketing agency.
We are known for delivering award-winning, integrated campaigns that engage customers at every stage of their buying journey.
OUR MISSION AND VALUES
We See What Others Don't
Embryo was founded in 2015 as a business that was very aware of the need for a company that could spearhead innovation, growth, and development. In just a few short years, the company, powered by a raft of incredible talent, has done just that.
We never tire of helping our clients, across a range of industries, including but not limited to, finance, automotive, tourism, manufacturing, and e-commerce. The digital channels we leverage allow them to grow their teams, dominate their industry's online space, and most importantly, increase their revenue.
Together

Our environment fosters the growth of our business and our people. Collaboration is what drives our creativity. We value inclusivity and we are all in this together.

Curious

Our curiosity is what allows us to understand the problems brands face. It drives us to delve deeper, widen our view and find insights that others can't see.

Innovative

Innovation is at the heart of our business. It's what drives us and our clients forward. The key to innovation is the balance of creativity and delivery.

Focused

We are focused on service, delivery, optimisation, results and changing the way our industry is perceived.
BCB Group

Using a modern, multi-channel marketing strategy to transform a business into an authority in an emerging market

Increase in page views

Decrease in bounce rate

Core Web Vital score

Position 1-3 keywords

I SAW IT FIRST

Increasing Website Traffic and Sales through Creative Digital PR Campaigns.

Pieces of coverage

Estimated coverage views

Burgess Pet Care

Burgess Pet Care

ROAS from paid social

Increase in online transactions

Increase in revenue








Testimonials
What Our Clients Say
Paid marketing channels are crucial to The Range's online success so finding an agency that understood that and would have the tools in place to take it to a new level was critical. Not only are Embryo incredibly innovative and knowledgeable, but they used all that to tell a story about how their interpretation of PPC and paid social would be ideal for The Range.

Jamie Messham, Chief Financial Officer, The Range

"We were really impressed by Embryo's industry knowledge and helpful advice. They provided an excellent service in all of the digital marketing projects."

Joshua Duggan, Burgess Pet Care

Embryo were amazing to work with and delivered some incredible results for the brand. The team are so easy to work with and couldn't do enough for us!

Sophie Rigg, I SAW IT FIRST

There aren't enough superlatives to describe the Embryo team and the digital marketing solutions they've provided for our business. We've been working with the team for over 18 months, and I can say that they are an extension of our in-house marketing team and consistently go above and beyond with service levels, creative solutions and input, as well as supporting our day-to-day efforts.

Sam Shrager, BCB Group