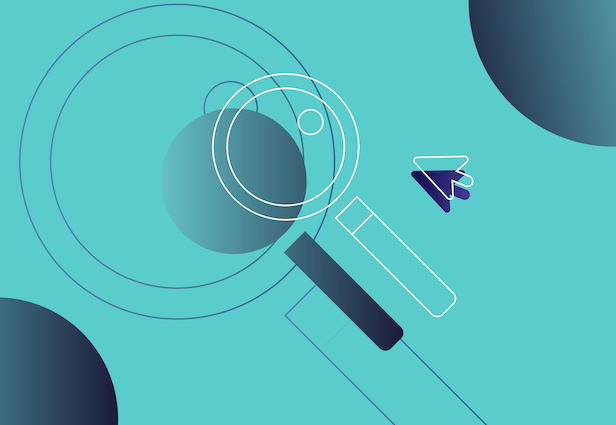 All the SEO Tools You Could Need
Welcome to the largest page of SEO tools and digital marketing software on the internet.
These programs have the potential to transform your digital marketing strategy, allowing you to work smarter and faster at your SEO.
At Embryo, we have access to a wide range of software that helps us to create innovative SEO strategies for our clients. If you have any questions about these tools, or want to find out how they can be used to optimise your website, don't hesitate to get in touch with our team today by phone on 0161 327 2653 or email [email protected].
All-In-One SEO Software
If you're looking for an SEO platform that encompasses a multitude of features and functionalities, then using a suite of tools might be the solution. Many of these incorporate keyword research, traffic analysis, ranking and backlink monitoring, and much more.

Ahrefs
Ahrefs is a site auditing SEO suite, containing tools for Keyword Research, Report building, backlink analysation and competitor analysis.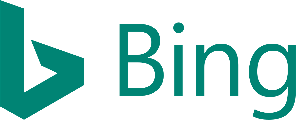 Bing Webmaster Tools
Bing Webmaster Tools allows you to gather information on your site's performance data using free SEO tools. Using this, you can use insights to improve your page rankings on Bing.

BrightEdge
BrightEdge is a platform that provides users with real-time recommendations, rankings, and research, to help them revise and improve their SEO campaigns.

Google Analytics
Google Analytics allows you to get a solid understanding of your customers across a range of platforms. Free of charge, it helps you to understand the customer journey and improve your ROI.

Google Search Console
Google Search Console is a suite designed to assist with site maintenance, trouble-shooting and positioning within google rankings.

Hootsuite
Hootsuite gives users the tools to manage and grow their social media presence. The handiest feature is presumably its tools that allow you to schedule posts across platforms.

iMacros
iMacros automates repetitive tasks on the web - simply record it in iMacros, and then the next time you need to do that task, hit a button and it can be done for you!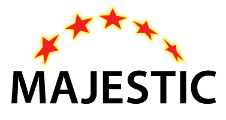 Majestic
Majestic delivers link intelligence data in a well-designed suite, containing visual representations of trust flow, visibility flow and more.

Morningscore
Morningscore uses gamification to make SEO work easier - it helps you to make sense of the work at hand and prioritise your most profitable tasks.

Moz Pro
Moz Pro offers several solutions to help you improve your SEO, including site audits, rank tracking, backlink analysis and keyword research.

Raven Tools
Raven helps you to create SEO reports, track your rankings and backlinks, and conduct audits. It can also be integrated with Analytics and Search Console.

SEMRush
This platform is commonly used for keyword research and data pertaining to online rankings. It also includes metrics such as cost per click and monthly search volumes.
SEO PowerSuite
SEO PowerSuite offers a range of tools to help with keyword research, backlinks, content, PPC ad optimisation, and more to cater to both experts and SEO newbies.

seobility
Seobility is an all-in-one software that offers a myriad of tools such as a website crawler and site auditor, Google rank tracker, backlink checker, link-building tools, and more.

SE Ranking
SE Ranking is an auditing suite, complete with Keyword research, Report building, Crawl status', competitive research, backlink checking, plus more. An essential tool for SEO.

Serpstat
This all-in-one SEO platform offers a range of tools and data including competitor research, SERP historical data, keyword grouping, traffic data, and more.

SpyFu
Boasting boosted SEO and PPC profits for users, Spyfu is a suite offering tools such as backlink outreach, custom reporting, historic data, and a PPC analyser just to name a few.
Auditing SEO Tools
To truly leverage the power of SEO, it's important to conduct thorough audits to understand your site health and where you can improve. These auditing tools help you to do just that, by analysing how well your website performs and if it meets best practices.

BuiltWith
Built With is a lead generation, competitive analysis, and business intelligence tool that provides users with technology adoption, usage analytics, and e-commerce data.

ContentKing
ContentKing offers tools to assist with SEO auditing, monitoring, alerting, and change tracking. They also provide tools for real-time log file analysis, as well as insights and reporting.

Dareboost
Dareboost allows users to test, analyse, and optimise their website performance. Features include audits, performance monitoring, and speed comparison tools that enable users to monitor their competition and drive better performance.

Google Mobile Friendly Test
Google's Mobile-Friendly Test enables you to test how easy it is for a user to view your webpage on a mobile device.

Google PageSpeed Insights
PageSpeed Insights, or PSI, provides insights on the performance of webpages, both on mobile and desktop. PSI then also offers suggestions on how these pages could be improved.

GTMetrix
GTMetrix looks at how fast your website loads - it allows you to see how your site performs before offering ways to optimise it.

HTTPStatus
HTTPStatus allows you to easily check redirect chains, status codes, and response headers. Simply just paste URLs into the site and get them checked!

Merkle Tech SEO Tools
This site offers a whole host of SEO tools including a sitemap generator, a SERP simulator, and various testers. There's even a blog and a podcast too!

mobiReady
mobiReady is a tool that uses industry standards and best practices to test a website's performance on mobile devices. It is often used by developers, marketers, and designers alike to assess their website's suitability and performance on mobile.

Nibbler
Nibbler allows you to test a site and analyse its performance, by providing you with a report that scores the site out of 10 for numerous key areas including SEO, social media, and accessibility.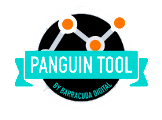 Panguin Tool
Google's algorithm updates can influence your online visibility, so this handy tool helps you to investigate whether the updates have had an impact on your site.

Rocket Validator
Rocket Validator helps you to uncover any HTML and accessibility issues on your website. It is particularly helpful for large sites and saves you the task of manually checking your webpages for these issues!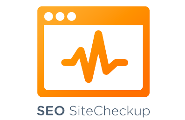 SEO Site Checkup
SEO Site Checkup provides SEO analysis and critical monitoring for websites, helping users to increase and improve their online presence organically.

Seomator
Seomator provides testing tools for website optimisation including SEO audits and monitoring, white-label reports, an embedded SEO audit widget, and a domain comparison.

SERPRobot
SERPRobot allows you to track your website's visibility - you can track keywords in real-time, search by locations and device, and track your overall progress.

Similarweb
Similarweb prides itself on a comprehensive offering of tools - these allow users to analyse industry performance, optimise traffic acquisition, and find quality leads.

Sitechecker
Sitechecker not only provides a report with detailed information and data, but it converts these findings into action points, to help you boost your SEO and get to the top of the search results.

SiteGuru
SiteGuru runs audits of your site on a weekly basis, and helps you to uncover quick SEO wins with a prioritised to-do list.

SiteProfiler
SiteProfiler is an analysis tool that provides metrics and insights regarding authority, the health of backlink profiles, competitor analysis, and content suggestions to help you drive traffic.
Content Creation
Content is one of the fundamental parts of SEO, but it can't be just any old content – it has to be well-written and thoroughly optimised. This collection of tools will help you to create content that really does move the needle!

Answer The Public
AnswerThePublic takes autocomplete data from search engines and churns out a multitude of useful questions and phrases that users are asking in relation to your keyword.

BuzzSumo
BuzzSumo allows you to find and identify influencers, as well as content that performs well. With the tool, you can generate ideas, create effective content, and monitor performance.
Click Flow
ClickFlow aids content optimisation by allowing users to run content split tests, conduct competitor analysis, and refresh their campaigns - all within minutes.

Copyscape
Copyscape is a free plagiarism checker - it assists with finding copies of your webpages online, and also offers solutions for preventing content fraud and theft.

DeepL
DeepL is a translator tool that allows you to drag and drop documents, such as PDFs, PowerPoints, and Word documents, for translation.

Exploding Topics
Exploding Topics identifies trends before they take off, helping users to stay ahead of the game. It does this by conducting an analysis of millions of conversations, searches, and mentions across the internet.

Frase
Frase AI gives you the tools to research and write high-quality content in a matter of minutes whilst ensuring it is optimised for SEO.

Grammarly
Grammarly is a free extension that acts as a writing assistant, helping you to identify and correct any errors in word documents, emails, social media posts, and more.

GrowthBar
GrowthBar offers tools to facilitate keyword research, tracking, and competitor analysis, as well as full AI blog posts or AI outlines - the latter give you all the information that you need to write optimised content.

Jasper
This tool uses artificial intelligence to write content for a range of marketing materials like websites, blog articles, and social media posts.

Mangools SERP Simulator
Mangool's SERP Simulator gives uses the opportunity to preview their website's search engine results page snippet. Just enter the meta description and title tag to see how it'd look on Google!

Quillbot
Using artificial intelligence, Quillbot is a paraphrasing tool that helps users rewrite sentences, paragraphs, and full documents, to enhance their content.

ResponseSource
ResponseSource is used by marketers, journalists and PR professionals alike, to connect with the UK media and send or respond to requests.

Surfer
Surfer assists content writing with the power of AI, by helping you to formulate a plan of strategic ideas, all of which are catered to your target audience, niche, and domain.

WordAI
WordAI prides itself on helping users to cut their turnaround time by creating optimised content that pleases both users and search engines.
CRO Software
Conversion rate optimisation (CRO) involves carrying out various tasks on your website, to increase the number of users that perform a desired action. This is often crucial for lead generation and driving purchases, which is what these tools can help you to do.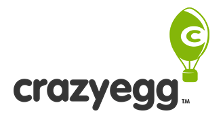 Crazy Egg
Crazy Egg helps you to identify what's working on your site and what isn't, so that you can improve it. It also allows you to try out new ideas!

Google Optimize
Google Optimize offers solutions that help users to test out the digital experience that they plan to roll out to customers. Optimize is designed to work with other Google solutions too.

Hotjar
Hotjar collects data quickly to help you understand user needs. It provides insights into how users behave on your website, to help you determine what they need and how they feel.

Hubspot
Hubspot is a CRM that provides you with integrations and tools for customer service, sales, marketing, and content management. These tools can be used in isolation, but are most effective when combined.

MS Clarity
MS Clarity makes observing the user journey simple, providing a clear and concise recording of the steps a user takes when encountering a page containing ms.clarity code.

Ryte Robots.txt Generator
This tool generates robots.txt files - these are text files that define which parts of a domain can be crawled by a robot (which Search Engines use to crawl your pages).

XML-Sitemaps
This tool gives users an easy way to generate sitemaps - all you need to do is enter your website URL into the bar to generate an XML sitemap.
Extensions
Browser extensions make it easy to analyse websites and assess their overall performance, health, and how well they're optimised for search engines. By taking and understanding the data that's generated and collected by these extensions, you can work to improve your SEO.

Google Analytics Debugger
This plugin generates and prints information to the JavaScript console. It does this by enabling the debug version of the Google Analytics Javascript.
Google Tag Assistant
Google Tag Assistant is a Chrome extension that helps you to ensure your Google tags are working correctly. You can also make changes to your tags, and verify that they are firing correctly.

Shopify Theme File Search
The Shopify Theme File Search allows you to search for any text inside every single file of your Shopify theme. It's ideal if you ever want to locate a specific line of text located in several files.

Wappalyzer
This tool allows you to discover the technology stack of any website, and create lists of websites using certain technologies. The tool is ideal for market analysis, competitor research, and lead generation.

Web Developer
This tool enables a browser toolbar that gives users access a range of web developer tools. The tools include image resizing, disabling plugins and pop-ups, and CSS and cookie tools.
Keyword Research Tools
For your content to truly have an impact, you need to be targeting the right keywords that are relevant to your offering, your audience, and their intent. These tools will help you to gather information on the keywords that you could be targeting.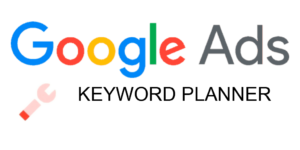 Google Ads Keyword Planner
Google Ads Keywords Planner can help you to determine which keywords and terms to use in your campaigns by aiding research, providing bid estimates, and so much more.
Google Trends
Google Trends provides data regarding what people are searching for every day on Google. Whilst showing demand, it can also reflect irregular search activity too.
Keyword Hero
Keyword Hero allows you to view, in Google Analytics, which keywords people used to land on your webpage, helping you to further understand their intent.

Keyword Insights AI
Keyword Insights takes data from geo-specific, live search engine results to then group keywords into different categories depending on their search intent.

Keyword Surfer
Keyword Surfer is a free keyword research tool/extension that provides users with the search volumes of different terms, directly in Google's search results.

Keywords Everywhere
Keywords Everywhere gives you insights into monthly search volume, cost-per-click data, Adwords competition data, and trend data across multiple websites.

KWFinder
KWFinder helps you to easily identify long-tail keywords that have significant search volume but low SEO difficulty - in other words, keywords that are considered relatively easy to rank for.

Ubersuggest
Ubersuggest aims to help you boost your SEO by providing content ideas, keyword suggestions, backlink data, a domain overview and so much more.

BuzzStream
This outreach platform helps you to gain more links, traffic and coverage as a part of your Digital PR and link building efforts.

Linkody
This platform allows you to track and improve your link building campaigns by showing when you lose and gain links, giving you competitor analyses, and much more.

Moz Local Listing Score
Moz Local is a free tool that allows businesses to analyse their online presence and how they're listed across directories. It can help to uncover new opportunities, and can aduit existing location data.

Whitespark
Whitespark is a software that lets you manage your local search, build citations, earn reviews, track rankings and so much more.
Metric Trackers
A lot of the actions involved in SEO are generated off the back of analysis and the monitoring of your campaigns and your website's performance. These handy tools will help you to keep an eye on your own performance, as well as the competition.

Accuranker
Accuranker's main functionality is that it allows you to track your rankings whenever you like, whilst also providing analysis of SERPs, allowing you to take the data and build your organic visibility.
Google Tag Manager
Google Tag Manager (GTM) is a management system that allows you to manage and deploy marketing tags (snippets of code/tracking pixels) on your site without having to modify the code.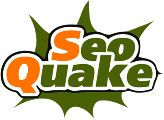 SEOQuake
SEOQuake is a browser extension that allows you to check webpages for a range of SEO parameters, by conducting a speedy on-page SEO audit.

SimilarWeb
SimilarWeb supports their clients by providing a comprehensive analysis of the digital world, giving companies the tools they need to outperform their competitors and lead in their market.

Sistrix
Sistrix offers software and data analysis to help businesses improve their rankings in search results, their online visibility and traffic to their website.

Supermetrics
Supermetrics can be used across a wide range of reporting platforms and analytical software, bringing you all of the crucial marketing data that you need.
On-Page Optimisation Tools
Optimising your site through on-page SEO is crucial, whether that's with image optimisation and compression, optimised metadata, or any of the other many components. These tools will help you to stay on top of these elements of SEO!

Hall Analysis JSON-LD Schema Generator
This generator helps you to generate the right JSON-LD for any page on your website - adding JSON-LD is one of the simplest ways to add Schema's structured markup to your webpage.

Portent SERP Preview Tool
This tool gives users a preview of their listing in Google's search results - just enter your title tag, meta, and page URL to see how your listing looks on various devices.

SEO Minion
SEO Minion offers a whole host of tools should as broken link, hreflang, and redirect checks, on-page SEO analysis, and a SERP preview tool.

TinyPNG
TinyPNG uses compression techniques to reduce WEBP, JPEG, and PNG file sizes. The tool works by selectively decreasing the number of colours in the image, thus reducing the bytes required to store the data.

Miro
Miro is an online collaborative workspace. It essentially acts as an online whiteboard, helping you to collaborate with people from anywhere in the world.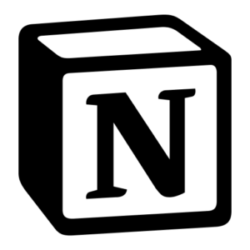 Notion
Notion is a software used primarily for project management and note-taking. It can help users to boost productivity, efficiency, and co-ordinate deadlines with others.

Sublime Text Editor
Sublime Text is a shareware cross-platform source code editor that supports a range of markup and programming languages. It's easy to expand the functionality of Sublime Text too with plugins.

FATRANK
FATRANK is a browser extension that checks and tracks keyword rankings across multiple sites. You can check rankings in any country, for any keyword, and can download reports containing the data.

Rank Tracker
Rank Tracker is a platform that gives users the ability to research keywords, conduct competitor analysis, monitor their backlink profile, and track their rankings in the SERPs.

Woorank
Woorank runs a review of your website and gives you instant analysis, helping you to identify exactly what you need to do to improve your optimisation.
Reporting Solutions
Whether you're reporting to clients, internal stakeholders, or just like to keep tabs on your progress, there are a whole host of reporting tools out there to help you gather, present, and analyse data that relate to your organic campaigns.

Databox
With Databox, you can create databoards using data from any tool - this helps you to connect your data and create reports in one place.

Google Data Studio
This tool lets users convert their data into customised reports and dashboards. This data can be pulled from a whole range of platforms, ranging from BigQuery to Google Analytics and plenty more.

Whatagraph
Whatagraph is especially useful for marketing agencies looking ot generate reports quickly and effectively - data can be pulled from over 40 sources, and can be automatically created and sent.
Shopify Tools
Shopify is now extremely popular among eCommerce companies. Given that several purchases are made on most of these sites every day (sometimes thousands), it's important to ensure the technical health of the website is where it should be. These Shopify tools will help you to do just that.

CWV Booster
This Core Web Vitals booster for Shopify focuses on improving Google pagespeed scores, and fixing Search Console errors - all of which is vital for the technical health of websites.

DeepCrawl
DeepCrawl's focus is on technical SEO and website health - the platform is powered by a crawler that brings together data, insights, and teams to improve these focal points.

JetOctopus
JetOctopus is designed to help you boost your organic traffic in various ways, including crawling your site, integrating your logs, and providing daily analysis.

ScrapeBox
Dubbed as 'the swiss army knife for SEO', ScrapeBox helps with daily SEO tools such as harvesting URLs and keywords, and checking links and indexed pages.

Screaming Frog
Screaming Frog is a crawling software used to diagnose and identify issues and allow real-time analysis of the data on any given site.

SEOlyzer
SEOlyzer is a tool that allows you to monitor your SEO KPIs in real time, and then you can act immediately to any issue that impacts your SEO.

Siteliner
Siteliner allows you to analyse your website, generate reports, and identify issues such as broken links and duplicate content throughout the site.

Wayback Machine
Wayback Machine is part of the Internet Archive, and has a record of over 702 billion web pages that have been saved over time.
Broken Link Checker
This handy tool crawls and finds all broken or redirected links and presents them in an easy to edit format.

Link Whisper
This handy plugin for WordPress helps you to speed up the process of building optimised internal links, which play a big part in helping you to improve your ranking positions in Google.

RankMath
RankMath is an optimisation tool that puts SEO in the hands of the user, allowing easy and mass editing of Meta Data, among many other features.

SEO Framework
There are several API-driven extensions available with The SEO Framework, all of which have different purposes such as migrating metadata, publishing posts automatically, keeping track of your SEO stats, and much more.

SmushPro
WP Smush Pro allows you to bulk optimise, compress and resize as many images as you like from one simple dashboard. Different packages are available depending on your requirements.

WebP Express
Converts Theme Images from PNG/JPEG into Google's preferred next-generation image format (WEBP) which helps improve loading times via offering up best-optimised image formats.

WP Rocket
WP Rocket is primarily a caching plugin, but it can help you to improve your loading time, increase your PageSpeed score, and also optimise your Core Web Vitals.

WP Sitemap Page
This plugin is used to generate sitemaps (a list of your pages and posts) on your webpages. It also works on Custom Post Type too!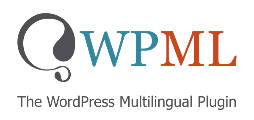 WPML
WMPL is a plugin that assists you in building and running multilingual websites. Whether you're a small blog or a big corporate site, this plugin can support you!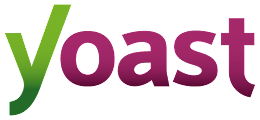 Yoast SEO
The Yoast SEO plugin ensures your site meet technical SEO standards, whilst also providing users with content optimisation and readability tools.