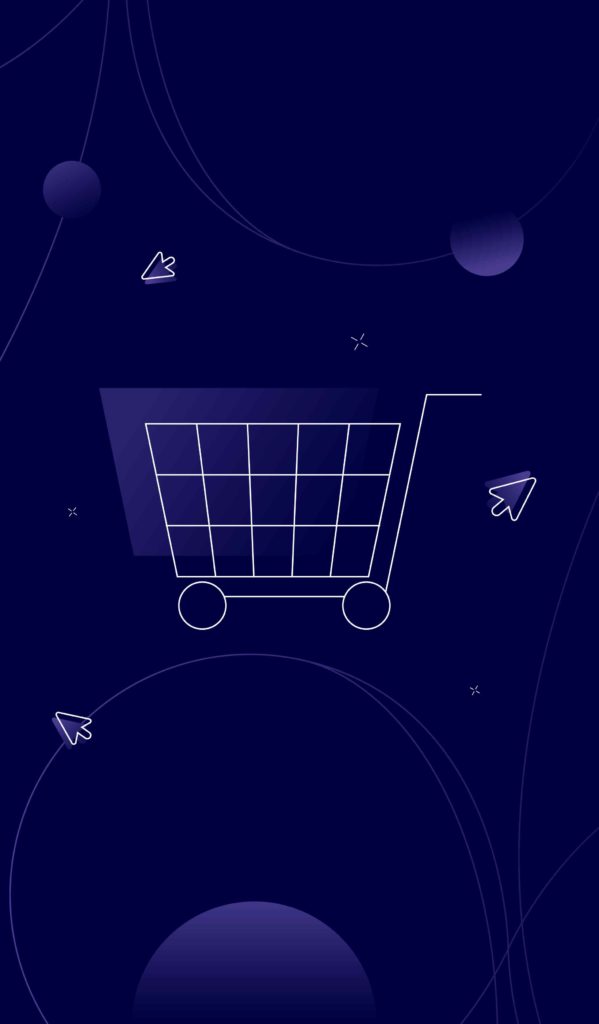 E-commerce SEO: The Ultimate Guide
Increasing traffic, driving conversions, increasing profits and ROI – these are just some of your priorities as an e-commerce business owner, right?
E-commerce SEO is something you may well have tried before, or are actively looking at starting. After all, SEO is the key to increasing your organic (read: free!) website traffic and diversifying your online presence to protect against changes to social media or PPC algorithms, practices and policies.
Of course, SEO is not immune to changes – Google and other search engine algorithm changes will affect almost every website in some capacity at some point or another, not to mention the many considerations that go into a successful e-commerce SEO strategy!
However, by growing your organic traffic with care, consideration and expertise, you'll be adding another consistent stream of traffic and revenue to your site, so it's well worth your time!
In this guide to e-commerce SEO, we'll take a look at:
What e-commerce SEO actually is
Why it's important (for both new and existing e-commerce businesses)
How a successful e-commerce SEO strategy should be put together
The key considerations when it comes to building content for e-commerce websites
The first steps of actually building an e-commerce site with SEO in mind
From the very basics to understanding the in-depth decisions you need to make your e-commerce business succeed, we can help. To learn more about E-commerce SEO and get some fantastic insights from the experts at Embryo, be sure to speak to our team today by phone on 0161 327 2653 or email [email protected].
E-commerce SEO by Embryo Ensures You're Found for the Key Terms That Will Drive Sales.
Our organic team combines tech SEO with luscious, in-depth content that search engines can't help but rank highly.
What Is E-commerce SEO?
E-commerce SEO is a way of generating more traffic to your online store by making it more visible on search engine results pages.
The aim is to improve organic rankings – generally, the higher your site ranks on results pages, the more traffic a site receives – which should then lead to people buying products on your site.
E-commerce as an industry operates in many different ways than traditional service-based businesses, and SEO is no exception. Paid search (both social media marketing and PPC) is often used by e-commerce businesses to bring in brand awareness and drive sales, but SEO shouldn't be forgotten about either.
Successful e-commerce SEO is all about understanding how people search for what you sell and then creating and optimising pages to rank for those terms. It's also a way of making sure that users who have previously found your business through paid search can easily find you again, or at least recognise your business name when it appears in the search results.
Relevant keywords, unique and helpful content, and healthy tech SEO can all impact your site's rankings, so it's important to have a comprehensive e-commerce SEO strategy that covers all of these pillars in order to boost your rankings, increase your traffic, and ultimately drive more sales.
Why SEO Matters for E-commerce Websites
E-commerce SEO is all about getting the right eyes on your site and the right traffic on your page. If optimisation for your online business is done well, it'll help to expand your brand's reach and improve your overall visibility.
SEO is a massive part of Google's 'Messy Middle', and there are few examples where this is clearer than in the world of e-commerce, in a couple of different ways.
Re-Igniting Brand Awareness

The Messy Middle tells us that long before a user meets something that triggers them to make a purchase (be it shoes, furniture, a new car, or a phone, the list is endless), there is an element of awareness that can influence their decision-making process. This awareness can be built up days, months or even years in advance, and is vital to ensure that your brand name is, if not at the forefront, at least sitting somewhere, in the user's mind!

Awareness and association go hand-in-hand and this is where brand awareness campaigns (often on social media or through PR for e-commerce businesses) shine.

For example:

A user is saving for their first home deposit – they can't help but look on Pinterest for decor inspiration (and aspiration). If your brand name appears regularly, they'll likely remember you in some capacity, whether that's actively or passively. You'll probably get a site visitor with no conversion, a new follower on social media or just exist as a screenshot on their phone for now.

When the trigger for a user's purchase decision has finally been met (they've bought the house and are finally in need of a sofa, for example), it's time for them to go searching. If they remember your brand, they might come to your site directly, or search for your branded terms in Google to find that product they loved again!

Alternatively, if they search for a sofa (maybe not remembering your brand straight away) and see a name they recognise, they're much more likely to feel a sense of safety and familiarity with your business, and click on through to your site! E-commerce SEO helps place your business in the SERPS for these searches so you're present and sitting in front of engaged potential customers online.

Of course, if your website doesn't appear in search engine results pages when these searches are happening, your target customers won't be reminded of your brand, or see your products! This is why SEO matters for e-commerce websites.

Answering User Questions

If brand awareness isn't something your business has invested in previously, don't worry, all is not lost! As well as awareness, the Messy Middle model also requires user exploration and evaluation – in short, searching for more information!

When a user is searching for a product on Google, they can be looking to purchase right now, but may well also be looking for the information they need to help them make informed decisions.

SEO and content can be used here to make sure your business is the one answering people's queries and reassuring them that their decision (with your business!) is the right one.

Once you've got users on your site, you can show off your products, content and images, and implement calls-to-actions so that those researching users convert. Having the right keywords in place as part of your SEO and content strategy means that users are a) more likely to land on your site, b) read the useful information you're offering them, and make a purchase from a site they then see as an expert, informative, and trustworthy.
How to Create an SEO Strategy for your Online Business
Now we've covered the importance of having an e-commerce SEO strategy, the next big question is "how do you create an SEO strategy for your online business?".
There are a few key principles that should come into consideration when building a strategy for any website, including a tailored e-commerce strategy.
The Four Things E-commerce Keywords Must Have
We've talked a little about keyword research, content marketing, and how they both interact with an overarching e-commerce SEO strategy, but how do you actually do that keyword research? And just as importantly, how do you know you're doing it right?
Fortunately, our organic team (who spend hours strategising, researching and deep-diving to find inventive, effective keyword strategies for all of our clients) have a few recommendations when it comes to keyword research and identifying the best keywords for your e-commerce site:
1. Search Volume

Search volume indicates the number of search queries for a specific search term in a search engine like Google, within a specific timeframe (which is usually on a month-to-month basis).

Search volume can range from anything between 0-10 searches per month to millions of searches every month. Search volume is a great place to start when doing keyword research, as it gives you an instant indication of how much traffic you can potentially get if you start ranking highly for each keyword.

However, search volume on its own doesn't tell the whole story, which is where some additional criteria come into play.

2. Intent

The term 'intent' describes the purpose of an online search. When it comes to SEO, the intent is vital to connecting rankings to the Messy Middle of search, and actually making those rankings profitable for ecommerce businesses.

For example, users searching the term "t-shirts" may have a lot of different intents, which can't really be discerned. However, the terms "men's t-shirts", "women's t-shirts", "children's t-shirts" "plus-size t-shirts", "longline t-shirts", "pink t-shirts" etc. all carry considerably different intents, which businesses can better service. For a women's clothing store, "women's t-shirts" carries better intent than just "t-shirts", and is more likely to result in a sale.

Alternatively, for a clothing store the term "cotton for t-shirts" might be a search term with good search volume and lots of potential, but the intent is likely very different to simply "cotton t-shirts". Ultimately, if you're not selling cotton fabric, ranking well for that search term won't result in conversions and might increase your bounce rate, even if your site traffic increases.

Picking search terms that have clear intent that lines up with your business offering is the best way to ensure you're not just ranking for the sake of it, and that the new organic traffic you're driving to your site is engaged and has the potential to convert and make money at the end of the day.
3. Relevance

Relevance, also known as keyword relevance, refers to the importance of a certain keyword or phrase to a specific web page.

In the past, search engine algorithms weren't intelligent enough to understand the content of a webpage past the individual keywords it could pick out in the copy.

Today, however, Google and other search engines can use keywords, contextuality, language processing tools, the semantic meaning of a search term, and many, many more complex technologies to determine the function of a webpage, and how well it meets the needs of a user. This is why long-form, relevant, informative, unique content is the preference of search engines and should be at the core of any e-commerce SEO strategy.

4. Competition

Competition, also known as keyword difficulty, is a score given to a keyword to indicate how difficult it would be to rank on the SERP for that particular search term.

Competition is higher when there are lots of sites trying to rank for a certain keyword, when there are lots of users searching for a particular keyword, or when the top-ranking sites are very established sites with high domain authority (like news outlets, government websites, or educational websites).

The rewards are generally higher when targeting high-competition keywords, as there is a larger slice of traffic on offer. However, in some cases, the amount of work that is needed to make significant gains on that keyword simply isn't viable, or profitable, in the long run.

Instead, gaining traction in the SERPs for lower-volume, lower-difficulty keywords is the key to successful ecommerce SEO for many businesses. The standing of your existing website and the competitive landscape of your industry will also affect how likely you are to successfully rank for keywords with a high level of difficulty. This is why a comprehensive, tailored SEO strategy with extensive keyword research is so important for ecommerce businesses.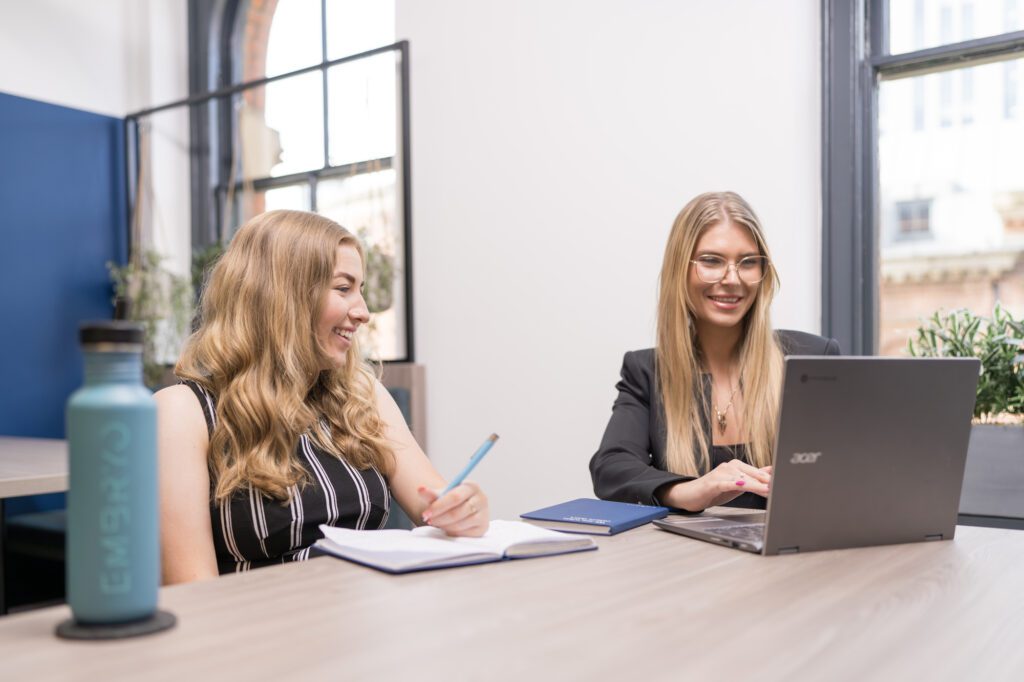 Why You Should Combine SEO With CRO
Search Engine Optimisation drives brand awareness and brings relevant people to your site, whilst Conversion Rate Optimisation aims to increase website interactions, sales and overall revenue once they've reached your site. They must be aligned if you're looking for success, as they both contribute towards those key success metrics that all ecommerce businesses are looking for.
CRO tends to focus on user experience metrics, by taking into consideration elements such as the visual appeal of CTA buttons and ensuring branding is consistent across a website. It also looks at trust signals (reviews, accreditations, company policies, social media links and buttons etc.), the user journey (which ties in very closely with your site architecture), and taking away roadblocks users experience while on your site.
CRO can also identify user patterns on the site, which may inform your SEO strategy. For example, CRO might identify that users aren't sure where your business is located or what shipping costs are likely to be, which could highlight the need to target geo-located keywords over general search terms.
SEO and CRO both inspect site performance, and elements like site navigation and accessibility. Optimising for SEO may bring in more traffic, but both channels are needed to create a holistic approach to high-quality traffic with high conversion rates.
Internet Commerce Platforms
Now we've been through why an e-commerce SEO strategy is important, and how to make one, we're going to take a look at one of the most important things you need to decide when building an e-commerce site – the platform you use.
An e-commerce platform is a piece/suite of software that allows businesses and users to carry out the process of buying and selling online. It should have a content management system to allow businesses to catalogue and display their products, a search or navigation function to help users find the products they need, an online cart to allow users to manage the products they want to order, and a payments portal to allow customers to pay for their purchases, and merchants to receive the payments.
Of course, most e-commerce platforms, like websites, will also have a range of additional features, such as search bars, sorts and filters, category page options, guides, brand hubs, recommended products, additional payment options, delivery trackers and many many more, but these are down to individual platforms and the needs of each business using the platform.
There are several different types of e-commerce platforms, and the right one for your business will depend on several factors. Choosing the right platform is absolutely critical as a platform that doesn't meet your needs perfectly will likely cause problems and additional expenses down the road.
Hosted vs Self-Hosted
The first thing you want to consider when it comes to choosing a platform for your e-commerce business is if you want it to be hosted or self-hosted.
Self-Hosting

A self-hosted website is one where you, the site owner, are responsible for the build, hosting, and data storage of your website. This means that a self-hosted website usually requires setting up your own server and that you are responsible for its maintenance and upkeep.

Running your own website app is usually fairly straightforward and affordable, but the costs associated with a full website build and setting up your own server can be very costly.

Advantages of self-hosted websites

You have full control over your website access
You are not required to use a specific provider
You have full control over which hardware and software you want to use

Disadvantages of self-hosted websites

Purchasing your own hardware and software can be expensive and difficult to work out
You will require technical skills in order to maintain your website
You will require around-the-clock support to ensure your website is kept secure

Hosted Website

A hosted website is built on website builders such as Shopify, Wix, WordPress, BigCommerce, or Squarespace.

Hosted ecommerce platforms are sometimes called SaaS (Software as a Service) platforms and will offer hosting, as well as technical support, content management systems, shopping basket systems and website page builders.

They're ideal for many small businesses or sole traders where your team simply doesn't have the time or budget to get hands-on in the website process. These companies offer all-in-one website solutions to users that don't want to be responsible for the maintenance and upkeep of their sites.

Essentially, on a hosted website, the provider/platform will set up the website and all of its features on your behalf, like a web developer, would do traditionally. However, unlike a traditional website development project, the hosting provider will also look after your server (and all of your data) on an ongoing basis on your behalf. Most of the time, these businesses will have all their data and information stored in the cloud, making it secure and accessible for businesses.

Usually, the price a merchant pays to their hosting provider will be dependent on the size of their business, the volume of sales, and the requirements of their website. Some platforms will also take a small percentage of the revenue taken through the store.

Advantages of hosted websites

Only pay monthly for what you require to host your website
Easy to manage
You have the option to pay for full premium support
Easy and quick to set up

Disadvantages of hosted websites

You can be restricted by limited customisation options
The costs of hosting can increase as your website grows
Changing hosting platforms can be expensive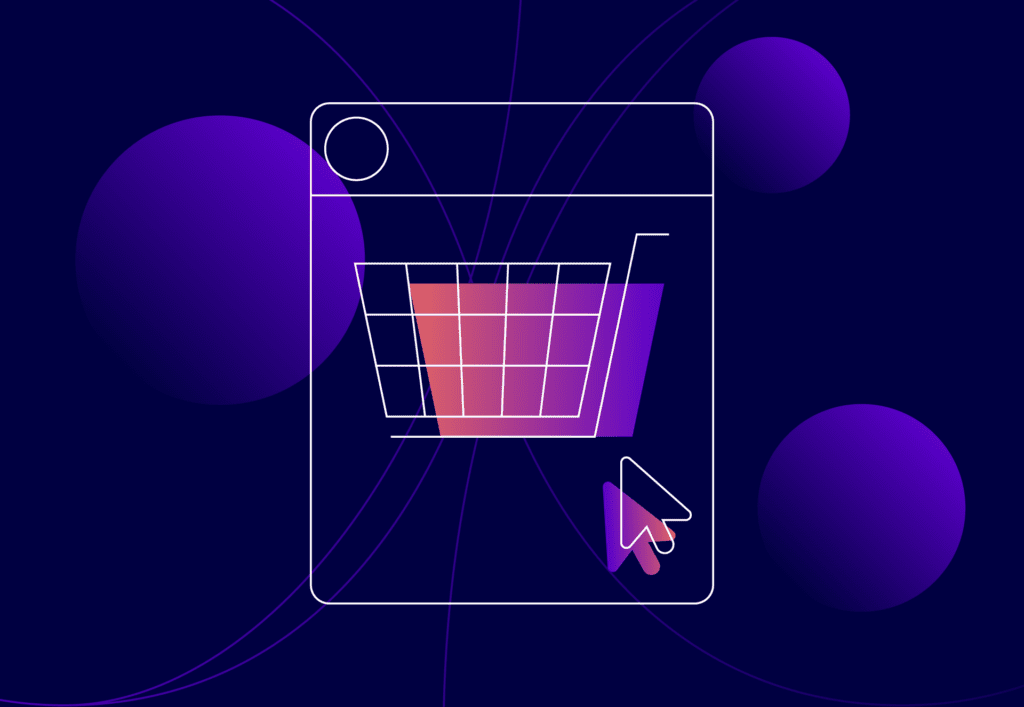 Best E-commerce Platform for SEO?
In regards to which e-commerce platform is best for SEO, there is much controversy around this question! You could ask 50 people within the SEO community and get 50 different answers, as different individuals and companies have different experiences with a range of different platforms!
When it comes to choosing an e-commerce platform for SEO, there are a number of factors that need to be considered:
Can the website be optimised for SEO purposes?
Is it easy to set up and maintain?
Can it be optimised for mobile?
What is the security of the website platform like?
What level of tech support will be required?
Are you intending to set up any integrations?
All these questions and more will determine the right e-commerce platform for you!
WordPress

One of the top platforms for SEO across the board is WordPress, which is powering thousands of websites including The New York Times, Bloomberg and Spotify, as well as e-commerce sites like Etsy, IKEA, H&M and Samsung. WordPress was originally set up to create and publish blog content but as it is an open-source CMS, it has since developed far beyond its original purpose.

One of the disadvantages of WordPress as an e-commerce platform is that it depends on plugins in order to provide many of the functionalities businesses need from an e-commerce store. Fortunately, plugins today are incredibly easy to set up, integrate perfectly with WordPress and are very reliable.

One of the most popular e-commerce plugins available on WordPress is WooCommerce, which includes everything you need in order to optimise your e-commerce website for SEO.

Some features of WooCommerce include

SSL Certificate
WooCommerce Dropshipping
Flat-Rate Shipping
Free Shipping
Local Pickup
Automated Tax Calculations
Built-in payments for some of the best payment gateways, credit cards and alternative payment methods
25+ languages
The ability to sell anything on your e-commerce site, whether its a physical or digital product
500+ extensions & thousands of plugins to further optimise your store, automate functions and streamline your business

Shopify

If you are a beginner to the world of websites, however, then Shopify is known as one of the best ecommerce platforms out there for you. If you're just getting started running your own ecommerce business, Shopify's platform offers you a pretty much one-stop shop with all the basics you'll need.

Shopify is a very user-friendly platform and comes with a variety of different features to help you optimise your website for SEO, however, there are still many limitations to how far you can go in terms of optimisation.

The Shopify platform does offer a number of different plugins to help you improve your website's SEO. For example:

Implementing schema markup
Creating dynamic page titles
Creating meta descriptions to be rolled out sitewide
Creating XML sitemaps.
Still Not Sure? Get in Touch
Ultimately, if you aren't sure which ecommerce platform is right for your business, it's best to speak to an expert. At Embryo, we're passionate about helping the businesses we work with to maximise their presence online and have experience working with a range of different ecommerce businesses in a variety of sectors.
From hosting and platforms to technical SEO and content creation, we can help grow your business, capture your best opportunities, and maximise your ROI. To learn more about what we do or to speak to our expert team, please don't hesitate to get in touch.