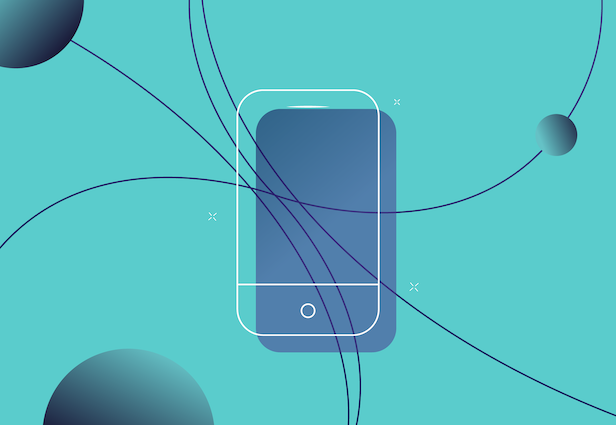 Mobile SEO: The Definitive Guide
If you're looking to build your brand, increase traffic, and drive conversions, you shouldn't be overlooking the power of mobile SEO. One of the most important pillars of your overarching SEO strategy is your Mobile SEO strategy, as that's what's going to get your brand seen by an ever-growing majority of online users.
The world is becoming increasingly mobile, and with more searching, evaluating, and converting happening on mobile devices than ever before, it's vital that businesses keep up.
The team at Embryo have extensive experience when it comes to creating and building mobile SEO strategies that work from the ground up. If you want to learn more about how mobile optimisation can help your business, speak to a member of our team today by phone on 0161 327 2653 or email [email protected].
Mobile SEO is the practice of optimising your site to be fast, light, and user-friendly when accessed on a mobile device. Mobile SEO also includes ensuring a site complies with Google's best practices in terms of usability, responsiveness and page experience.
In this definitive guide, we'll be taking a look at how mobile SEO can affect your website and overall digital footprint, increase your keyword reach, drive traffic and ultimately make your business money.
The world of mobile SEO can be incredibly in-depth and can get complicated pretty quickly.
Fortunately, the mobile SEO experts at Embryo are on hand with this Definitive Guide to Mobile SEO, where we'll be answering all your burning questions and covering a whole host of important topics, including:
What is so important about mobile SEO
Best practices for mobile SEO, including responsive design
How mobile & desktop SEO differ
How to check if your website is mobile friendly and carry out a mobile SEO audit
So, without further ado, let's get into the nitty gritty and learn more about mobile SEO…
Mobile Searches Have Exceeded Desktop Searches:
Mobile User Experience Matters for Your Brand:

With more users than ever interacting with their favourite brands on their phones, having a mobile-optimised site is a massive positive social signal for your brand. If your site is light, fast, and easy to use on mobile as well as on desktop, users will have a simple, familiar experience when interacting with you online.

A poor website experience on mobile, however, can really harm your brand, especially in today's digital landscape. A non-optimised mobile site instantly sows the seeds of distrust in users' minds, whether consciously or not. A poorly designed/optimised mobile site presents your brand as untrustworthy, slow, and unwilling to invest in the channels that users want to interact with you on.

Mobile SEO Impacts Local Search and Voice Search:

Mobile SEO is particularly important when it comes to local and voice searches, which are more likely than any other kinds of searches to be carried out on a mobile device. Voice search, in particular, tends to be overwhelmingly carried out on mobile, so optimising for these more specific, active searches can help increase foot traffic in your brick-and-mortar stores, as well as online!

Generally, voice searchers are much further down the sales funnel than text searchers (who may well still be in the information-gathering and evaluation phases). Voice searchers are more often ready to convert and to convert quickly, which means they're also looking for something local.

Voice searches are also more likely to be grammatically correct searches as someone speaks a full sentence. For example, you might text search "X store opening hours", whereas if you were voice searching, you'd ask your assistant "when does X store close on Sundays?". One of the many facets of optimising for mobile search is understanding these patterns and adjusting your site copy accordingly!
Mobile Sales Are on the Rise:

It's not just website traffic that is becoming increasingly mobile – it's conversions too. During the initial uptick in mobile traffic, mobile conversions didn't quite increase at the same rate. However, in today's digital landscape, mobile sales are following suit.

Studies show that three-quarters of consumers carry out purchases on their phones and tablets because it's quicker than doing so on desktops. Payment methods like Google Pay, Apple Pay and PayPal integrations make it simpler than ever for users to pay for purchases on their mobile devices.

However, it's worth noting that while the number of users making mobile purchases is rising, up to 90% of shoppers say that their e-commerce experiences on mobile devices could be improved, with the top concerns being cited as potential security risks, and **links that are too small to click** (read: e-commerce sites that haven't been optimised or designed for mobile devices!). All of this shows the importance of mobile SEO for e-commerce businesses as well as service-based organisations.

Google Prioritises Mobile-first Websites:

It's official, mobile SEO is a ranking factor for websites. That means that Google will use whether you're mobile optimised or not as a checkmark on the list of things they're looking for on a "fully optimised" site.

Mobile search is absolutely the norm today, and in its quest to serve users the best possible pages for their queries, Google and other search engines now demand that your site is good to go on mobile.

If your site isn't mobile-friendly, you'll see a decrease in all of your rankings, which means a loss of all-important visibility in the SERPs, lower traffic, and ultimately, fewer conversions.

Smartphones dominate voice search:

"Hey Siri", "Okay Google" "Alexa?" – if you're not a voice searcher yourself, you almost definitely know someone who is. And, chances are, you'll know even more in the coming years!

Voice search is a hot topic in the world of digital marketing and has been a point of contention in the SEO community for years. We could talk about all the opportunities and challenges associated with the growth of voice search for days, but aside from everything else, it's clear that smartphones dominate the voice search space. For this reason, one of the key considerations you'll need to have when optimising your digital presence is how mobile devices interact with your site, both in traditional search avenues, and when it comes to voice search.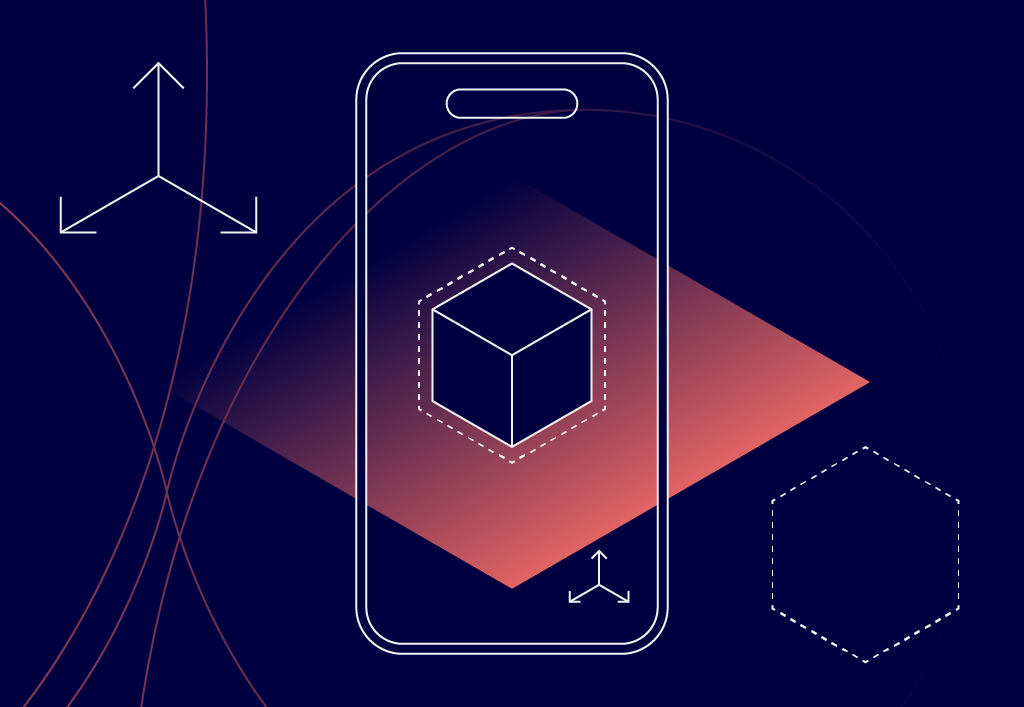 Is "SEO" Now About Optimising for "Mobile SEO"?
In a mobile-first indexing world, it's important to change your state of mind to be mobile first, rather than desktop.
The industry has started to design mobile first in some cases, to ensure they're complying with both Google crawlers and with the end user (with most traffic now being mobile for most sites).
While SEO as a whole still isn't entirely mobile-focused, there has been a big push in recent years for mobile SEO to become more prominent, and the way things look now, this will only continue to be more prominent in the future.
Mobile SEO vs. Desktop SEO
The principles behind all SEO, be that mobile SEO or desktop SEO, are the same – creating a website that serves users looking for information, products, or services, better than all of your competitors.
The actual practices in the way that this is done are slightly different on mobile vs. desktop, but the principles are more or less the same. This means that for a full, holistic SEO strategy, work from both disciplines needs to be applied.
Some elements of mobile SEO that need to be approached differently from desktop SEO are:
Optimising for different screen sizes
Optimising for different operating systems
Site speed on mobile
Google reports on both mobile and desktop performance for core web vitals metrics and page experience in Google Search Console (GSC). Often pages can respond quicker on one device type, and slower on the other, so it's important to optimise for both.
Mobile Optimisation Best Practices
So now we know the importance of mobile SEO, what can you actually do about it? Some of the key things to keep in mind include (but certainly aren't limited to!):
Page Speed

Of course, page speed is important for desktop SEO as well as mobile SEO, but there are a few different things that go into page speed for mobile sites. Optimising images, slimming down website code where possible, reducing the number of redirects and utilising browser caching are just some of the actions you can take to improve your mobile site speed.

Avoid blocking CSS, JavaScript, and imagery

In the past, many websites and website owners would block CSS, JavaScript and certain imagery on mobile devices to prevent slow loading times or missing functionality for users if they weren't supported. Today, these are supported in the vast majority of cases, and they are an indicator that Google's bots want to see when crawling a site. They also tell bots whether your site is mobile-responsive or not.

Site Design for mobile

One of the most important things you can do to optimise your site for mobile is to take it into consideration throughout the design process! On mobile, you're working with considerably less real estate, so avoiding pop-ups, massive chunks of content and designing for the "fat finger" (leaving enough space between clickable elements for mistakes by the user), are all important things to remember. Popups should also be avoided unless the button to close it is front, centre and clear on all devices!
Optimise Titles and Meta Descriptions

When it comes to mobile sites, there is a little bit less space to play around with on the SERPs. Page titles on mobile sites can actually get away with being 7-8 characters longer than on desktop, but when it comes to meta descriptions, mobile optimisation forces webmasters to make things a bit briefer. Meta descriptions on desktop can be up to 160 characters long before being cut off – on mobile, this is only 120 characters.

Your meta descriptions don't actually impact your rankings but do play a massive role in improving click-through rates (CTR) and conversion rates.

Responsive Design

Responsive web design is the process of creating websites and webpages that render differently on different-sized devices. This means that users on tablets, phones and other mobile devices won't have to pinch to zoom, scroll side to side to read your content or have to scroll past huge images that don't resize with the dimensions of the screen they're being viewed on.

RWD is all about accommodating all of the ways that a user might interact with your website, be they on desktop or a mobile device of any size!

Responsive design is one of the most important pillars of mobile SEO strategy, particularly from a user perspective, but also when it comes to your rankings. While Google has never confirmed that responsive design is a ranking factor they take into account, they have heavily implied the importance of responsive design on more than one occasion and have said that it is their "recommended design pattern"!

There are both technical/structural elements and design elements involved in responsive site building, which can be a complicated process. However, it's well worth the work in the long run, as it has a massive effect on your mobile SEO.
What Is Google's Mobile-First Index, and Why Does it Matter?
One of the biggest changes when it comes to desktop vs. mobile SEO was the transition to the mobile-first indexing method. Indexing is the process of a site being crawled by Google's bots and was always traditionally carried out on the desktop version of a site.
However, the transition to mobile-first indexing indicates very strongly where search engines' priorities lie for websites in the coming years.
In Google's own words: "Mobile-first indexing means Google predominantly uses the mobile version of the content for indexing and ranking. Historically, the index primarily used the desktop version of a page's content when evaluating the relevance of a page to a user's query."
Checking if Your Website is Mobile-Friendly
Now we understand the basic principles of mobile SEO and how important it is for online success, but what can you actually do about it?
You can speak to the SEO experts at Embryo, of course, but you can also do a few simple checks yourself to see where your site has room for improvement.
I Want Help Testing My Website
Our team of experts are happy to help audit your website, get in touch today.
Manual Inspection and Testing
Here's the easy one – take a look at your site and test it yourself! Enlist the help of team members with different devices to take a look at your site on their phones or tablets and report any difficulties they have.
Some of the common usability issues you might come up against include:
Text that's too small to read
Text that's too large to fit on the screen properly
Mobile content that is wider than the screen and doesn't shrink down
Images that are wider or taller than the screen
Clickable elements that are too close together (not designed for the "fat finger"!)
Users have to scroll side to side to get to the content they want
There are also plenty of virtual checkers for different devices that you can try to quickly and easily understand how your device shows up on mobile:

What Is My Screen Resolution
A good option for a quick, simple, and free device tester. You can see how your site appears on a bunch of different devices and easily identify glaring issues.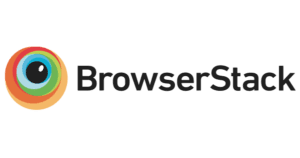 BrowserStack
A paid-for service that uses actual devices to test your site, so you'll get the most accurate results from a service like this. It's also really secure and wipes your data after every pass, so you can be sure nothing on your site is compromised.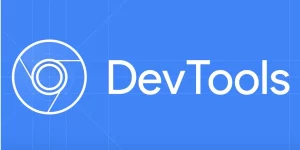 Chrome DevTools
Needs a bit more technical know-how but is fantastic for seeing how your site performs and being able to edit/fix those issues in real time.

Google's Mobile-Friendly Test
Lets you look at one page at a time and quickly gives you a definitive yes or no answer about whether those pages are mobile-friendly.
Testing in Google Search Console
For something a little more in-depth, testing in Google Search Console is a must. Google Search Console (GSC) can give you a Mobile Usability report, which tells you which pages on your site have issues on mobile.
You'll get a top-level view showing you which pages, if any, are having issues, which you can then examine individually in more detail. GSC will also give you issue-specific details that affect one or more pages, information about how to fix that issue, and the process to notify Google when the fixes have been made.
Testing using Third-Party Tools
Finally, you can also use third-party tools to test your website for mobile usability issues.
Crawling using tools such as Screaming Frog, Deepcrawl, and SERanking are all able to give you additional information on the mobile issues your site is facing, and how to solve them. These are paid third-party tools (although most SEO specialists will have these on side already), and can also help you identify lots of other issues your site might have, provide insights on site structure and help you carry out research into how to best optimise your site for mobile and your SEO strategy as a whole.
Should You Invest in Mobile SEO?
Short answer: yes, you should invest in mobile SEO.
Longer answer: if your website is seeing any level of mobile traffic, then mobile SEO should be an important part of your overall SEO strategy. Even if the vast majority of your users still come from desktops, mobile SEO can still have an effect on your overall rankings and the way Google and other search engines evaluate your site performance.
Mobile SEO can be complicated and technical, and it involves lots of other arms of digital marketing, including CRO, design, web development and copywriting, as well as to be integrated with your desktop SEO strategy, so it's not an overnight fix. Mobile SEO takes time, but with the right strategy and team on your side, the benefits you see in the long term for your website and your brand reputation will be well worth the investment.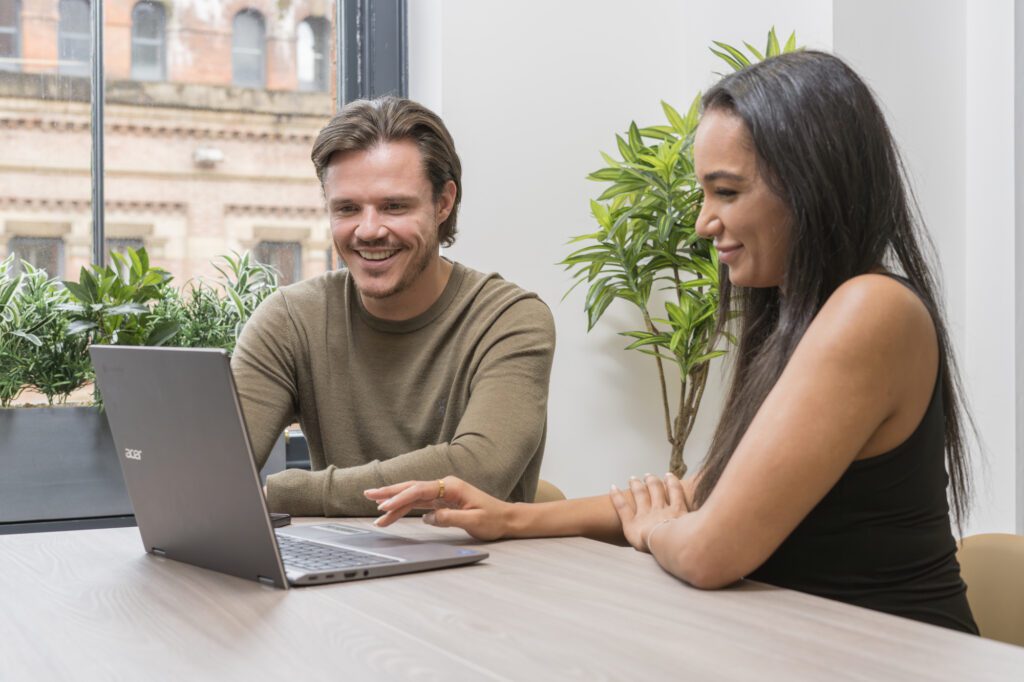 Conclusion: Be Mobile
Mobile-friendly websites have never been so important, and are only going to become more so in the next few years. When it comes to SEO, mobile-first indexing, the importance of mobile ranking factors and the user experience on your mobile site are key to long-term success in the SERPs.
To learn more about mobile SEO, get an in-depth mobile SEO audit of your own, or get started on a new mobile-first SEO strategy, get in touch with the team at Embryo.
The Modern World Is Mobile First, Your SEO Should Be Too.
Speak to our team to discuss how we can optimise your website so it performs beautifully on mobile.