A very Google-heavy update this month, with Google Marketing Live taking centre stage. This makes a bit of a change from recent months with Bing/Microsoft Ads being the first to pick up & run with the AI ball, so let's kick off the roundup by seeing what Google has to offer in response.
PPC can be a tricky topic to keep up to date with, but its important that you do know about the comings and goings of this industry if you want to maximise your budgets. If, instead, you'd rather hand over your PPC campaigns to a group of specialists, then why not get in touch with Embryo? You can call us on 0161 327 2635, email [email protected], or, you can hit the contact button below!
The Most Important PPC News From the Last Few Weeks
Upcoming AI Advancements Lower the Bar for Advertiser Entry
Google Marketing Live 2023 in Dublin was practically buzzing with this year's new announcements, most of which focused on the current 'It Girl' – Artificial Intelligence – specifically on how it will impact both Google's users & advertisers.
Along with a fundamental change from a typical SERP to something more "chatbot-y", Google Ads is bringing changes that make it easier to get ad campaigns live.
Tools like Dall-e Mini, ChatGPT and Google's own Bard produce material from prompts – and Google Ads is looking to bring that "just add water" quality to advertisers, giving the ability to create marketing assets & video from a set of standard "amazon" white background product images.
In the same vein, Google Ads will soon be able to produce Search ad copy from a landing page or website, and a simple accompanying questionnaire will produce a set of headlines and descriptions for Performance Max.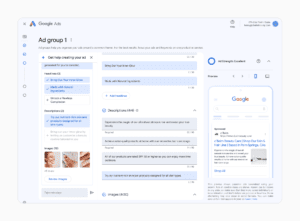 From our collective decades of dealing with Google's decisions, we know that Google's top priority is easing the flow of ad spend. A priority that this "just add water" quality caters to, for sure.
So, 'Buyer Beware' – The barrier to entry is lower – but as with all things PPC, performance is not guaranteed. The only thing that is guaranteed is Google receiving money.
Google Promises a Performance Max Perception Package
It's funny to think that Performance Max is now the norm when it comes to PPC Google Ads advertising for E-commerce – we always talk about it as if it's new, but it just ain't so anymore.
The campaign type is now years into its lifespan, with hundreds of millions (perhaps billions) of ad spend and data attributed across the globe.
We've all given Performance Max a great, and so it's finally time for Google's Messy Middle marketing darling to give back.
Google has promised that more insight and reporting capabilities are FINALLY coming to Performance Max, with direct reporting on Asset Groups and even specific Assets.
While we've already been using some internal Embryo wizardry for reporting on the nitty gritty of the messy middle, Performance Max has a reputation for being "un-optimisable" and "un-reportable" for some advertisers, due to its extremely limited insights and "hands-on" capabilities, so this announcement from Google is a very welcome one.
A New Look for Google Ads is Coming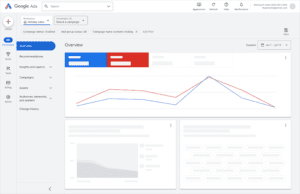 With the last update in 2017, the platform is due for a makeover – advertisers across the globe are excitedly (that's a lie) awaiting having to get to grips with a new & unfamiliar interface!
Like they did last time, Google is likely to allow advertisers a limited time to keep using the current interface while they dip their toe in, but the new look will be the norm in 2024 moving forward.
Will Bing / Microsoft Ads give us more announcements to combat Google's advances? It's been pretty quiet from Microsoft lately, but these massive announcements from Google have sharply undercut their recent AI initiatives… We'll see you next time for an up-to-date roundup of all the latest PPC news!