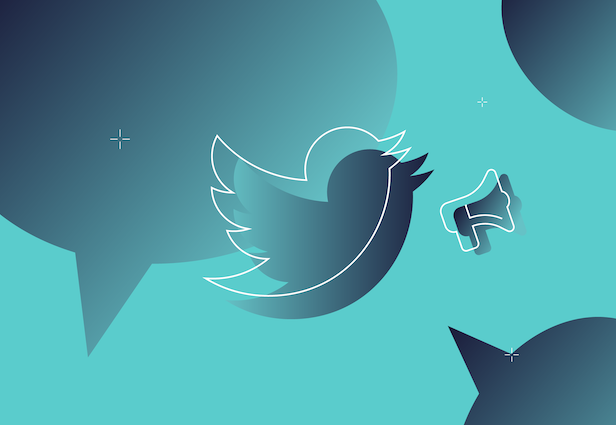 Twitter Advertising
A new billionaire owner, some controversial behind-the-scenes incidents, and a reduction in staff have not stopped Twitter advertising activities being extremely effective for companies looking to target audiences with short, sharp content.
Successful paid social campaigns on social media platforms such as Twitter are vital parts of your marketing mix and help to ensure your brand is present across multiple areas. So, if you're thinking about advertising on Twitter, or are already in the process but are finding that you do not see the return you thought you would have. Then you'll find this page useful!
We will provide a step-by-step guide to building out your campaigns plus education on what each option means and will look like. This in turn will help you to identify what is the best objective for your business to achieve your desired results. We've also included a few tips and tricks if your campaigns are struggling!
If you're interested in this advertising platform and want to promote your business – be it B2B or B2C – to Twitter users then why not get in touch with our team today by phone at 0161 327 2635 or email at [email protected].
Our Team Are Experts at Twitter Advertising, Get in Touch to Speak to Them Today!
Twitter ads are a powerful tool in your paid social armoury, leverage all those benefits by speaking to our award-winning team.
Why Should You Create a Twitter Advertising Campaign?
There are still few social media platforms that have the pulling power of Twitter. Its ability to aggregate trending topics, interact with users be they large brands or small businesses, and mix the visual with the written word make it a potent network. All of those aforementioned benefits can help you drive meaningful traffic to your website and raise your brand awareness.
Twitter advertising is also a prime opportunity to carve out what you want your brand to sound like, too. Brands such as Wendy's over in the States and KFC in the UK both use Twitter to create a recognisable and relatable tone of voice.
Twitter ads appear organically in a user's feed meaning they sit alongside content from people they follow. This means that your ads cannot be ignored, swiped, or skipped, by users. Twin that fact with laser-focused targeting and you can rest assured knowing that you'll always be seen by your target audience.
Being able to 'mask' your ads to look like normal organic content by choosing will go some way to increase click-through rates, especially if the tone of voice and content is in line with your brand personas.
They also have very specific targeting options which go past your usual demographic-based categories. With paid ad content on Twitter, you're able to target users with your ads who may fall into the age, location and interest you're targeting (for instance, 22-28 years old who are interested in sustainable women's fashion and live in the northwest of England), as well as what device that individual is using.
Twitter is one of the most live social media platforms out there. When a World Cup match is on, Twitter is the place people go to talk about it, when a new film trailer is released, again, Twitter is the platform that people head to discuss and dissect it.
You can leverage this with your advertisements. You can create ads to feature specifically for key terms or topics that are happening in real-time. Similarly, if an individual is tweeting about a festival or large event, or even a popular conversation topic, you can target your ads at these topics.
Types of Twitter Advertisements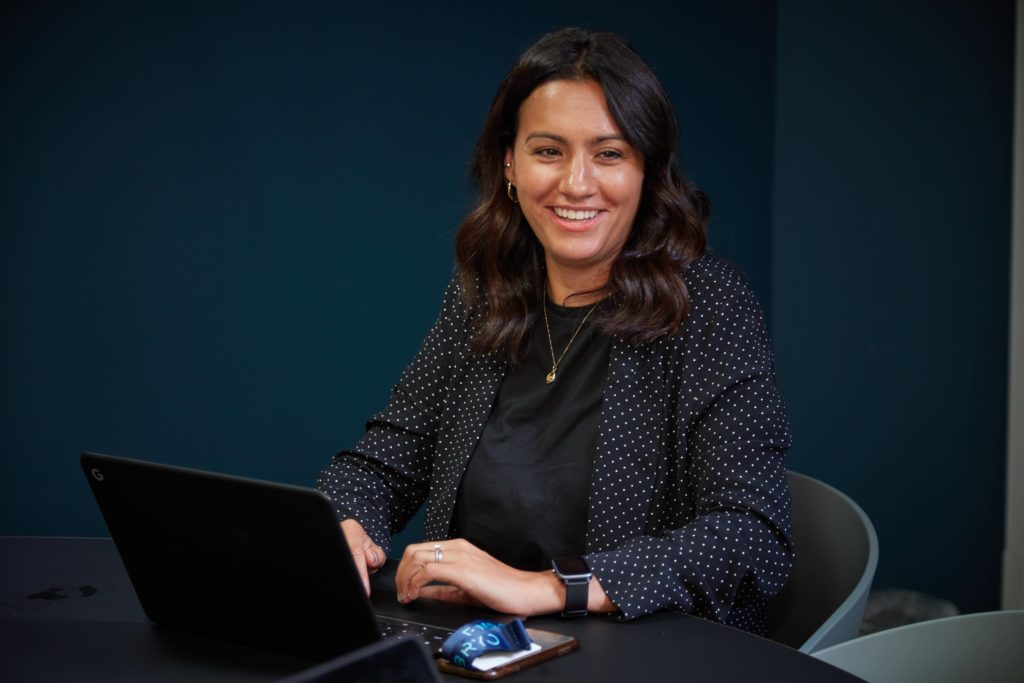 How Much Do Twitter Ads Cost?
The 'cost' of Twitter ads depends entirely on what objectives you have and how relevant the audience you are targeting is. It is one of the cheaper platforms to advertise on compared to LinkedIn and Meta, however, there is no simple answer to how much the ads will cost to host on Twitter.
There is also no minimum spend when selecting your campaign budget but we would advise you only spend what you're comfortable with. The great thing about any paid social media platform is that you scale your budget up or down depending on your circumstances.
How to Set up an Ad Campaign on Twitter
If you're wanting to learn how to set up your first campaign on Twitter ads, we've detailed a step-by-step guide below.
If you go into your ads account – you're looking for the URL to start with ads.twitter.com/
In the top right-hand corner of your screen, you'll be able to spot 'Create Campaign'. Press this and you will be taken to the next screen.
There are two routes you can take, so we will go through both of them. If you're wanting an easy set-up where Twitter essentially does it all for you, you'll be taken to a screen where you're offered 4 options and not as detailed as you would get with the advanced option.
Ad Campaign Set Up: Simple

From here, you need to decide what you are attending to achieve with this campaign. Are you looking to reach new audiences, engage with people who are like your followers, increase your following or drive people to your website? Once you've figured out what you want to achieve you will be taken to the next screen.

For this example, we selected to increase our followers. This screen should be similar to the other objectives. Essentially this is where you are able to build out what your ad will look like. So this includes ad copy, creative and if driving people to your site – what link you will use (Just remember to add your UTMs first so you can track the traffic!).

Once you've finalised how your ad will look you will then need to decide on your targeting. As you can see below, you can select between age, gender and location, interests, lookalikes and whether the users are on their phone or desktop.

You will also need to decide how much you are willing to spend either each day or you can set a campaign maximum amount, which will mean Twitter will not spend more than that chosen amount over the timeframe you have selected.

Once you have everything filled out you're good to go and set the campaign live!

Ad Campaign Set Up: Advanced

Now, if you're quite acquainted with other social media ad platforms then you will be able to dive straight in with Twitter ads.

As I mentioned above, the Simple account set-up only presents 4 campaign objective options, however, what's great about Advanced is that you're able to get to the finer detail which is why they offer 8 different campaign objectives.

These are split into three pillars: awareness, consideration and conversion. Once you've figured out what you are looking for, you can then go into the pillar and see what options are available to you.

As mentioned previously each option has a different look and feel on Twitter (please see types of Twitter ads to remind yourself before moving forward).

What's different about simple is that you are giving more targeting and delivery capability.

For delivery, you're able to choose how you define your end goal of the campaign. Within each objective you will be given different options – the below is for website traffic.

You also have the ability to control how your campaign spend will pace, now for important sporting events that only go over a short time span – you have the option to accelerate how often your ads will be shown to a user. This will in turn increase the frequency however this is only over a short period of time.

Again, you have all the normal demographic options like Meta, plus additional features like targeting users based on their device model. As we have previously mentioned on why you should be advertising on Twitter we have spine about all the options available to advertisers on the app.

Once your targeting is all sorted out, you can even pick and choose how you would like your ad to be delivered, so essentially you're in control of whether you would like Twitter to push your ad out to further audiences based on the ad categories you choose below. This is an additional feature and you can opt-out if you wish to continue without.

Now time for the fun bit, you can curate your ads through engaging ad copy and creativity. This is where you will decide if you want to use a single image, carousel, or video or use an organic tweet.

Once you're happy with how your ad is looking all you need to do now is review all the details and launch the campaign!
The Future of Twitter Ads in 2022 and Beyond
We would be burying our heads in the sand if we ignored the fact that, of all the social media advertising channels, Twitter has been in the news over the past few months for almost always the wrong reasons.
Sacking half the staff, predictions of millions fleeing the app over the next two years, and emboldening some of the nastier parts of the internet, Elon Musk's time as owner has been controversy after controversy. This constant noise presents an issue to brands about whether to actually use Twitter as a platform for their social media marketing.
In truth, we at Embryo don't know what the future for Twitter is. This time next year, the platform could be the all-encompassing X app that Elon wants it to be, or it could cease to exist.
And despite all that is going on there, Twitter advertising is still an effective marketing channel (when it forms part of something wider, don't put all your eggs into the Twitter basket). There are millions on there scrolling, retweeting, and liking content and the opportunity to go viral with witty, relevant content is just too great.
Despite Its Problems, a Twitter Ad Campaign Is Still Worthy of Investment
Be a business that knows what's trending, be one that can network with influential Twitter users, and be one that can target keywords which are being used by the people who are likely to buy your goods.
At Embryo, our paid social team have run Twitter marketing campaigns for years, for dozens of companies. We understand the issues surrounding the platform but passionately believe it is still a very effective way to brand your business.
Speak to Our Team about Advertising on Twitter Today
If you have questions about how we achieve your advertising objectives through Twitter then feel free to get in touch. You can tweet us, at @embryodigtial, call us on 0161 327 2635, or email us at [email protected].