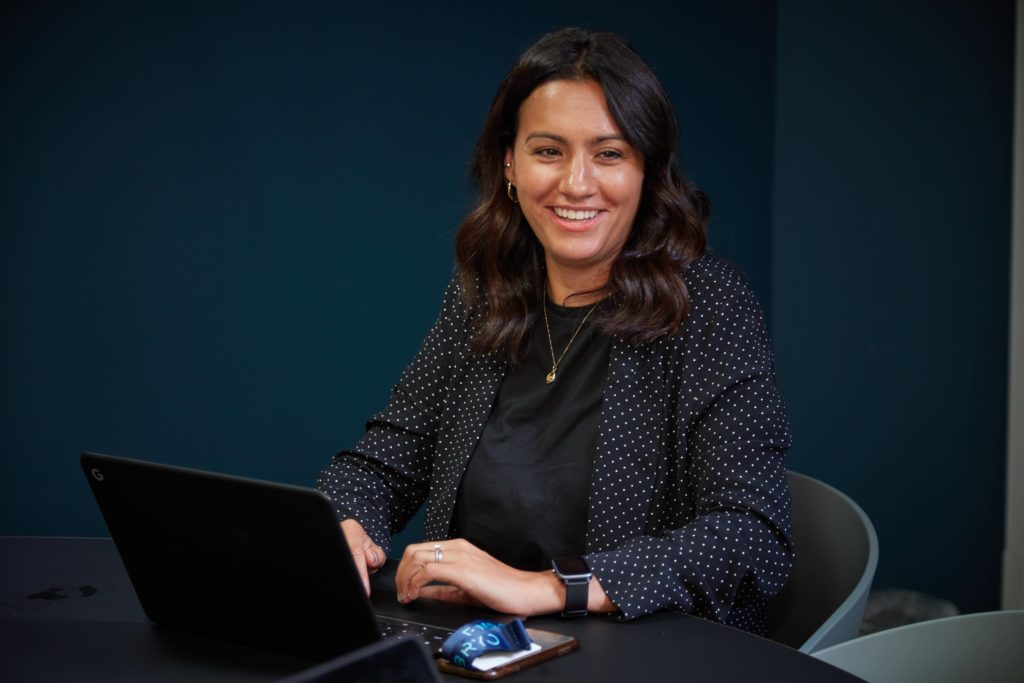 How Digital PR Impacts Other Marketing Channels
In recent SEO, marketing and PR have become ever more closely intertwined. As Google and other search engines have prioritised social proof that a brand is (a) real, and (b) offering the goods or services it is claiming, the need to be featured in relevant publications and print and online media has increased exponentially.
As a result, digital PR impacts your search rankings and brand reputation more than ever. At Embryo, we consider digital PR to be the third pillar for online success alongside high-quality, often long-form content, and a technically proficient website.
Here, you'll learn all about how digital PR has become intrinsically linked to successful digital campaigns – from its ability to give you high-quality links to the way it can put your brand in front of people that will want to buy from you.
I want to know more about Digital PR
We have a history of creating impactful campaigns that complement your wider digital architecture – whether it's paid or organic. So, if you want to, or are ready to, invest in digital PR alongside, SEO, PPC, and/or paid social then get in touch with us by calling on 0161 327 2635 or emailing us at [email protected].
I SAW IT FIRST
Increasing Website Traffic and Sales through Creative Digital PR Campaigns.
53

Pieces of coverage

1.56 million

Estimated coverage views
Marketing and PR Go Hand in Hand
Marketing and public relations are like two peas in a pod – both utilise a wide range of tools and tactics to enhance your brand's online communication strategy and create a strong public image. In a nutshell, no marketing activity would be complete without effective PR.
Digital PR is an online marketing strategy used to add brand value, increase online presence and boost industry standing. As opposed to traditional PR methods, digital PR has the potential to reach a wider, targeted audience and is a tactic used to increase SEO value by driving organic traffic to a website, or webpages, in order to improve the overall value of the site in addition to building brand authority and awareness.
Research and ideation are at the forefront of any effective digital PR strategy. Identifying relevant ideas, backed up with research – in the format of data findings, survey data, and expert opinions – allows PRs to identify if their idea is strong and timely enough to break through the noise.
The digital PR team here at Embryo engages with these methods to create the impact needed to establish brand awareness and achieve our client goals, while also telling the story behind the brand that is transported to a target audience through the media – because ultimately, customers are more likely to engage with a brand they can relate to and understand.
Communications power digital PR and we create compelling campaigns that not only put a spotlight on your brand and its services – gaining coverage and links – but also create trust with your target audience, establishing you as a valuable source of information.
Effective campaigns require high-quality content, with relevant and newsworthy hooks that will be of interest to both journalists and consumers, combined with a strong SEO keyword strategy to optimise the content further.
These campaigns are aimed to secure honest, trustworthy, backlinks across credible and high-ranking referring domains and boost traffic to a brand's webpage, category pages and product pages. These earned links help to establish your brand as an industry leader across your sector in front of Google and audiences.
What Are The Differences Between Marketing and Digital PR?
Put simply, marketing focuses on selling products and services, whereas PR is aimed towards boosting brand awareness and creating a positive reputation in the public eye.
While PR is all about creating trust through creative campaigns that position a company in a particular way by managing and updating company messaging, as well as telling the story behind the brand, marketing strategies involve findings ways to deliver their services to people and driving sales.
Marketing teams are responsible for creating and managing advertising campaigns, with different strategies and daily goals for delivering value to a company. They use tactics such as content marketing, email marketing, and social media marketing, while PR specialises in producing press releases, building relationships between the company and the media that are mutually beneficial and furthering authority and awareness in the sector.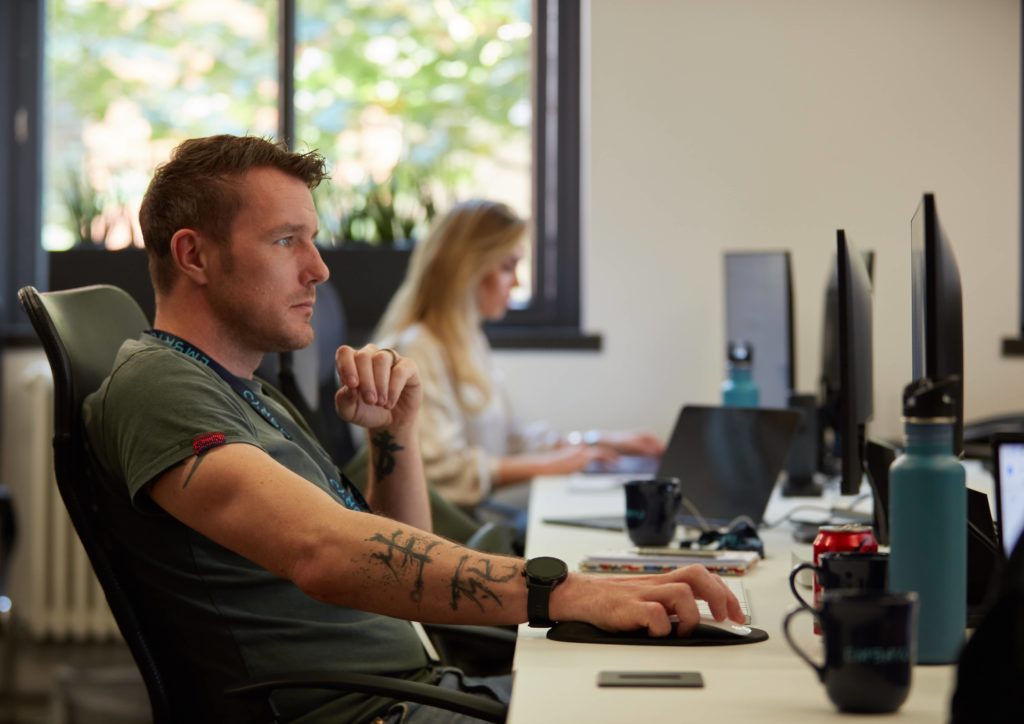 While these services are not to get confused as one, PR and marketing can work collaboratively as part of a wider strategy, with both methods of communication effectively promoting a brand's products or services. PR works to build beneficial relationships with consumers who could become potential customers. While the brand becomes more familiar and visible, companies can see conversion rates increase.
Trust is a fundamental expectation of customer experience and findings from Adobe's new Future of Marketing Research Series, found that seven in ten customers will buy from brands they trust.
People are more conscious than ever of the brands they are shopping with and tend to research the business before making a purchase, with Gen Z at the forefront of this socially responsible consumer repositioning. A survey last year by DoSomething , a social impact consultancy, reported that 75 per cent of Gen Z respondents said they wanted to see that brands were ensuring employee and consumer safety. The survey found that "If [brands] are not authentic, Gen Z will be the first to raise a red flag."
The main goal of public relations is to create this level of trust between the consumer, media and the brand itself, while effective marketing then engages consumers with your services and influences their purchasing decisions, creating sales and value for the company.
How Digital PR Can Help Your Marketing Goals
Digital PR is so much more than just a marketing function, when done right, it can help to boost all areas of your business. When digital PR and marketing departments work together, they are an unstoppable force – just look at us!
Digital PR and Links: A Potent Mix
Digital PR can accelerate link building substantially beyond traditional manual link building. While an SEO strategy will engage in manual outreach to site owners, the scale at which digital PR can build earned links is huge.
Digital PR campaigns can generate context-based backlinks which build trust and add relevancy to a brand, and product/service pages. PR teams include links in their press releases which allow publications to direct traffic to your site, boosting the referred-to pages, and improving brand authority.
For example, the digital PR team here at Embryo saw groundbreaking results from a recent reactive campaign for a consumer-focused client, which shared further insights about the products available across the brand's website in line with then-current trending news topics.
This campaign secured 170 pieces of syndicated coverage, across regional, national, and consumer-focused publications, with a huge 2,656 backlinks from relevant, high-quality publications. This campaign not only greatly boosted the brand's backlink profile, and reader exposure, but – because of the types of pages that these links were placed on – added great contextuality, too.
This campaign also boosted the brand's credibility in their sector – which is a major goal of any digital PR campaign.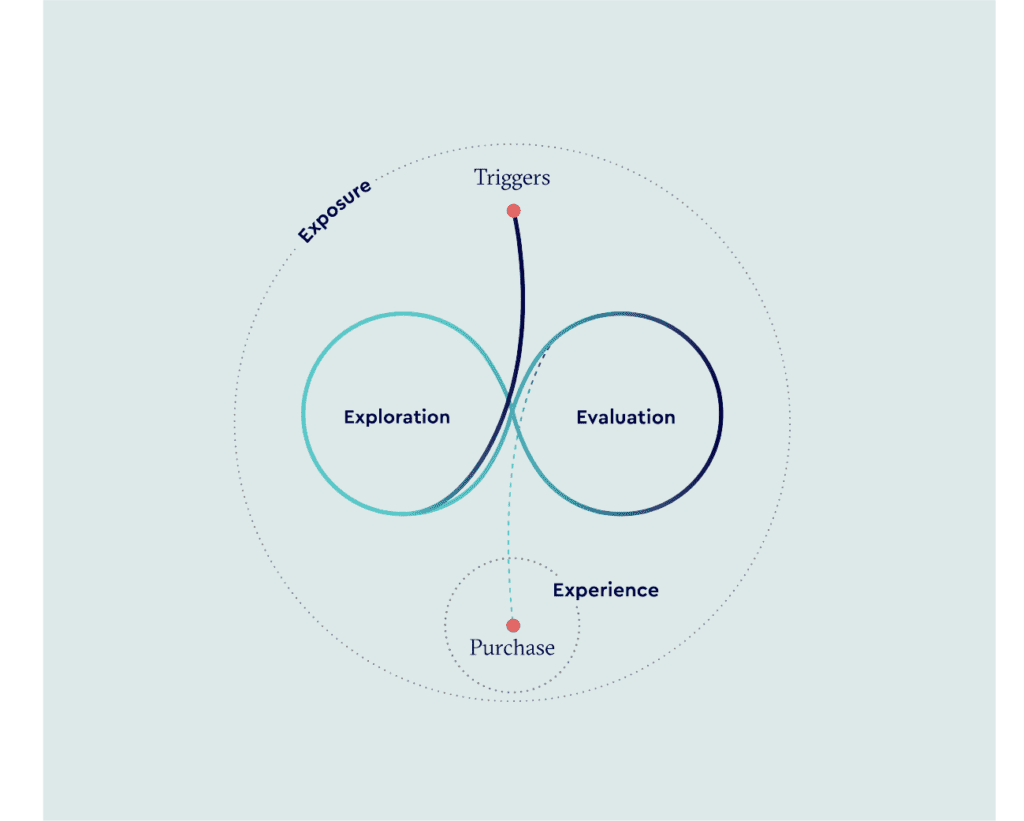 How DPR Impacts a Customer's Journey through the Messy Middle
The 'Messy Middle', is a term given by Google to the modern-day consumer journey when making a purchase online.
The Messy Middle helps explain how each buying journey has an entry point 'trigger' and an exit point 'purchase' – the point when the customer has (eventually) made the decision to follow through with a transaction online.
However, this journey is not at all linear, and as the Messy Middle model points out, most purchasing decisions are further influenced by 'exploration' and 'evaluation', where a customer is considering and comparing several options and resources to help them decide what to buy.
Digital PR is arguably one of the most important marketing strategies which impact various stages of the messy middle. By creating compelling and engaging content that is transported to the public through multiple media platforms, digital PR campaigns can place your brand in front of a wide audience of potential customers.
Showcasing products and services to consumers across high-quality, regional, or niche publications is important as can boost brand awareness.
While a consumer is 'exploring' and 'evaluating' their options, they will look to online sources, such as blogs, social media, websites and news outlets to find out more information. Customers will jump between 'exploring' and 'evaluating' when trying to narrow down their options and find the best product or service to suit them.
Digital PR campaigns that exist in the media add credibility and further information about a brand or product that can help inform a customer's decisions. Customers are also able to make purchases directly through the backlinks to service or product pages included in a news story.
PR Can Improve the Performance of Your Other Marketing Channels.
A multi-channel approach helps you interact with customers across their whole purchase journey. Get in touch to learn more.