Reporting To: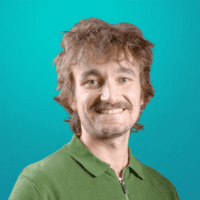 We're looking for a Senior Organic SEO Account Manager to join our Organic department and independently oversee client SEO strategies whilst assisting the Executive members of the department when required to support their Organic SEO development.
Duties & Responsibilities
Campaign Management – Full campaign management including reporting and meeting/calling clients to discuss campaign progress. You will be expected to confidently oversee the medium-large sized clients at Embryo.

Strategies – Develop and oversee SEO strategies for a range of clients across various industries, ensuring they achieve online visibility and organic search performance.

Delivery of Work – You will be responsible for the delivery of SEO work on your clients, and where appropriate, assigning out and managing tasks to other team members for completion. Conduct thorough keyword research, competitive analysis, and on-page optimisation to improve clients' organic performance.

Building Relationships – We pride ourselves on our level of customer service and the way we work with clients. Building good relationships with your clients is a key part of your role. You'll need to have a deep understanding of the client's business, brand, sector, competitors, and audiences.

Teamwork – You'll need to be a team player and work with other areas of the business on multi-channel clients, collaborating with internal teams such as PPC, web development, and paid social to ensure the integration of SEO tactics within the campaign.

Ongoing monitoring and analysis into SEO performance to ensure we are making progress as the campaign progresses and be reactive to changes within the campaign, using tools such as Google Analytics, Search Console, and Ahrefs.

Fresh Ideas – Bringing fresh ideas into the SEO team and ensuring we are keeping up-to-date with the latest SEO trends, algorithm updates, and industry best practices, incorporating new techniques and technologies into client strategies as appropriate.

KPIs – Support the team to ensure that client SEO KPIs and objectives are met.

Contributions – Play an active part in the growth of not only client campaigns but also the wider team and business.  

Mentoring – Line management and mentoring of a small team of junior SEOs, fostering a collaborative and supportive environment that encourages learning and development throughout the wider team.

Participate in new business pitches and proposal development, showcasing the value and benefits of our SEO services.
Skills
Technical – You should be very familiar with Technical SEO, work experiencing auditing, developing an action log and communicating this to the client and their development teams. You should also be comfortable with using CMS platforms such as WordPress, Shopify and Magento. Although preferred (but not essential), HTML and PHP coding skills.

Desirable experience – Ideally at least 4 years of SEO experience and be comfortable with managing multiple client campaigns of different sizes. 

Software – You should have experience in using Screaming Frog, GSuite, SEMRush, Google Analytics, and Google Search Console at a minimum. For any other software or tools, training will be provided. 

Auditing – You should be comfortable completing onsite and offsite SEO audits which are presentable to clients. You should be able to manipulate large data sets in Excel/Google Sheets. 

Communication – You should be comfortable engaging with clients, and reporting to them over the phone and face to face. You should come across as confident and knowledgeable in SEO and the strategy you have set out for them. Your communication skills both written and verbal should be excellent.

Internal Communication – You should have good communication skills ensuring that updates are reported to the wider team in a timely manner. You should feel comfortable communicating SEO tasks, analysis and issues to relevant team members and other departments.

Time Management – We use a fantastic tool to assist in time management, but you should also be confident that your workload is manageable and appropriate deadlines are set and met.

Passion – You should be passionate about SEO and want to deliver the best results for your clients. 

Proven track record of developing and executing various successful SEO strategies that have driven organic search performance and online visibility.

Ability to work independently and as part of a team in a fast-paced, deadline-driven environment.

Excellent problem-solving, analytical, and project management skills.