When it comes to online content writing, it's always important to consider the intent of your writing. Are you trying to inform, persuade, entertain your readers? A powerful content marketing campaign will employ a range of strategies depending on the sector, audience, product and more. But most of the time, you can be sure that you will be writing with the intention of selling something.
Whether it's eCommerce product pages, service pages, blog posts, long form informative articles or anything else – most of the marketing you produce online should have the intention of selling something. Sometimes it's a specific product and sometimes it will be selling you and your business as a whole to your audience. But how do you write content targeted towards compelling your readers towards that important conversion? Let's take a look. 
Call to action
OK, so you probably know this one. The importance of the CTA (call to action) is well known – so why is it that we still see so many websites writing lacklustre and perfunctory CTAs? 
In simple terms, a CTA is simply content that asks the reader to do something, whether this be making a purchase, signing up to a newsletter, calling for more information, downloading a pdf, or anything else. Here at Embryo, we believe that there are few things more important than a strong CTA – just because CTAs might feel like boring standard practice doesn't mean that you shouldn't put some effort into them.
From the language you use to the placement of the CTA on the webpage, a lot can affect the success of your call to action. And it's one of the most important pieces of content on any webpage, so take some time crafting and refining it. 
One of the best things you can do is to really examine the intent of the page or blog post. What do you actually want your audience to do after reading your content? Sometimes this is crystal clear, sometimes it isn't. Make sure you know and you can craft your CTA around this.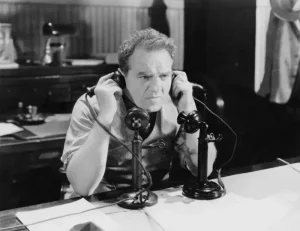 Tell a story
If you can literally tell a story like a case study or testimonial then that's fantastic and it's one of the best things you can include in any web content. But this piece of advice extends more to the overall structure of your content. 
This is really all about the classic problem/treatment/solution layout that works so incredibly well. First you're going to need to hook in your audience with an Act I that shows just how much you understand their problems, pains and frustrations. Use your introduction to entice them with relatability, understanding and the possibility of a solution. 
For Act II it's all about how the problem is going to be treated. You understand their issue, now talk about what they need to alleviate these issues – and, more to the point, how whatever it is that you're offering can help to treat the issues that your readers are facing. Here is where we always prioritise benefits over features – don't just talk about the little details of your product or service, actually detail the benefits that come with it. 
Then, it's time to wrap things up by showing them exactly why your business offers the perfect solution. Have some testimonials or TrustPilot reviews to show off? This is perfect here. If you offer great customer service or have any USPs that make your business look like the perfect choice for them, putting them in Act III of your writing creates the perfect bundle for your reader to edge them over the line – and to answer that crucial call to action.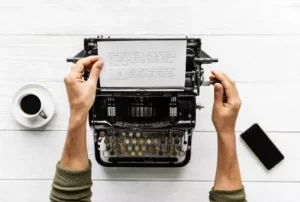 Interested in content marketing? Get in touch with Embryo today
We love all things content here at Embryo Digital. It's a huge part of our digital campaigns, bolstering our digital PR, SEO, social media and web design efforts. To find out more about how we can turn our expertise and talents towards helping boost your online presence, get in touch today. We're always on hand for a chance to chat about all things digital marketing.