When I logged into Mailchimp a little while ago, I got a big fat message on my login screen:
"If You've Got Big Goals, We've Got Big Updates"
This marks Mailchimp's fall release, which is the official rollout of a bunch of new features that they've been trialling on and off for the last few months. This release shows a big focus on expanding the platform to be more than just an email marketing tool – you can now build a basic e-commerce site and get your URL through Mailchimp, as well as bringing AI tools into your email marketing and adding more e-commerce integrations. 
They've also re-jigged their main interface, getting rid of their pesky drop-downs and making it much easier to navigate the platform overall, which is always nice.
So, what's new?
AI and smart data are coming for all of us…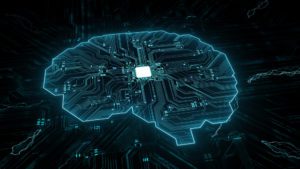 This is part of a big trend that regular Mailchimp users might well have seen coming. There have been all kinds of AI and data-led features popping up on the platform on a relatively ad hoc basis for the last six months or so, and this update is the official introduction of a lot of them.
Key features include the Creative Assistant, which I've extolled the virtues of in a previous blog – in short, it uses AI to pick out logos, fonts, taglines, imagery, colours and more on a website and then magically composes them into an endless library of pre-made designs to use in your campaigns, all in the space of about 30 seconds ? 
They've also really amped up their automation software, particularly with regards to e-commerce. Basic abandoned cart emails no more – the Customer Journey Builder lets you put your own spin on multi-step automations, including filters and multiple complex paths to really zhuzh up your automatic email processes. 
There's also a bunch of new recommendation options available based on data from the platform. The Subject Line Helper tool has been given an AI makeover, as has the Next Best Action recommendations that analyse your campaigns and advise marketers on how to improve based on lots of different performance metrics. There's also more data behind the Send Time Optimisation tool to provide data and advice that is as accurate as possible, and the same goes for Product Recommendation blocks. Basically, if you can cram more data and insights into a tool or feature, that's what they've done.
You can build a whole website on Mailchimp, if that's your kind of thing.
This is basically what it says on the tin. You can now find and purchase your website domain through Mailchimp and build your website drag-and-drop style through the platform. This is all part of Mailchimp's efforts to diversify their offering and become a full marketing platform, rather than just providing email marketing. 
New ways to grow and manage your audience.
As well as their own site builder, there's also more integrations available on the platform now than before, including Zapier and Stripe for e-commerce. There are also new customer management tools available on the Mailchimp mobile app, so you can add new contacts straight from your address book or business cards (wherever we're allowed to give those out again!).
Pop-up forms, which have been a staple for a while, have had a makeover too, making them easier to set up, customise, design and use. Finally, a new Surveys function allows marketers to ask their audience for feedback without using multiple different platforms. Plus, feedback is tagged to each individual contact, so that information is there whenever you need it on a micro and macro level!
How these new features will go down is, of course, yet to be seen, but as a regular user of the platform, I've been impressed so far. Of course, every user isn't going to use every feature (why build a website on Mailchimp when we have an incredible web team right here!?), but it's exciting to see the direction email marketing platforms are looking and what that means for the industry as a whole.