Reporting To: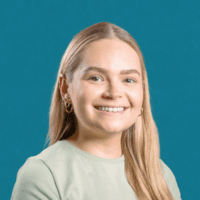 We're looking for a Senior Paid Social Manager who can confidently manage their own portfolio of clients and be proactive and driven when running client campaigns with a wide variety of budgets.
Duties and Responsibilities
Paid Social Advertising Platforms – you will be utilising social media advertising platforms such as Meta, Pinterest, LinkedIn and TikTok. 

End-to-end campaign management – You will be responsible for the complete management of campaigns, working closely with client services, other departments and junior team members to identify any further growth opportunities.

Strategies – you will be responsible for creating unique and forward-thinking paid social strategies for clients in your portfolio. 

Budget Management – Your day-to-day will include liaising with clients to discuss advert spend and agreeing on daily / campaign budgets. 

Delivery of Work – you will be responsible for the delivery of paid social work for your clients and be confident in your work. 

Building Relationships – We pride ourselves on our level of customer service and the way we work with clients. Building good relationships with your clients is a key part of your role. You'll need to have a deep understanding of the client's business, brand, sector, competitors, and audiences.

Teamwork – you'll need to be a team player and work with other areas of the business on multi-channel clients. 

Fresh Ideas – bringing fresh ideas into the paid social department and ensuring that we remain at the forefront of the very latest social media standards and platform regulations/ algorithms.  

KPIs – You will support the team to ensure that clients' paid social KPIs and objectives are met.

Management – As a Senior member of the team you will be required to run training sessions for the wider team and paid social team. A key duty will be to regularly support and upskill junior team members of the Paid Social department and assist them with any issues, whilst helping the Head of Paid Social with team training plans.  
Skills
Technical – You should be comfortable with paid advertising on a range of social media platforms such as Meta, LinkedIn, Twitter, Pinterest and Instagram.

Desirable Experience – You should have at least 3 years of paid social advertising experience, consider yourself highly skilled in the field and be extremely comfortable with managing multiple client campaigns of different sizes. 

Software – You should have experience in using scheduling and analytics platforms such as Hootsuite, Meta Pixel tracking and Google Analytics. Additional tools such as Triple Whale are a plus. 

Data Analysis & Reporting – You should be comfortable completing monthly reports which are presentable to clients. You should be able to analyse campaign data and utilise the findings to progress campaigns. 

Communication – You should be comfortable engaging with clients, and reporting to them over the phone and face to face. You should come across as confident and knowledgeable in social media and the strategy you have set out for them. Your communication skills both written and verbal should be excellent.

Time Management – You should also be confident that your workload is manageable and appropriate deadlines are set and met.

Creative – You should be creative with social media and want to deliver the best results for your clients. 

Analytical – You should thrive in the details of campaigns, pulling apart performance and working with data to drive the best results for our clients.