Reporting To: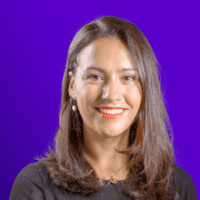 We're looking for a Client Services Manager to join the Client Services department who will be the main point of contact for your clients and successfully manage and coordinate their digital marketing campaigns with the support from the Senior members of the team.  
Duties & Responsibilities:
Client management – to be able to manage 12+ SME concurrent clients receiving a number of services; digital PR, social media advertising, SEO, and PPC. 

Delivery of work – you will need to be comfortable liaising with the whole delivery team to make sure they are delivering what is needed to meet clients' retainer needs. 

Learning and Development – increasing and understanding your knowledge of our digital marketing channels.

Strategy – a key part of your day-to-day duties will be ensuring that the team are regularly creating new strategies for the clients and that they are successfully implemented into campaigns.

Building relationships – we pride ourselves on our level of customer service and the way we work with our clients. Building good relationships with your clients is a key part of your role. You'll need to have a deep understanding of the client's needs, business, brand, sector, competitors, and audiences. 

Teamwork – you'll need to be a team player and work with other areas of the business on multi-channel clients this includes our sales team. We are a business that likes to help each other out, so showing willingness to help and support others is key. 

Fresh Ideas – bringing fresh ideas into the whole team and ensuring that we remain at the forefront of the latest digital marketing standards. 

KPIs – you should be comfortable working closely with the clients to ensure that client KPIs and objectives are met throughout the campaign.

Sales & Targets – You will be required to achieve a monthly/quarterly upsell/cross-sell target set by the business. 

Contributions – play an active part in the growth of client campaigns and retaining their business thus minimising our churn rate. 

Accountability– It is essential for this role that the Client Services Manager is accountable for their duties and any issues that arise with their clients. 

Trust– Working with the departments around you requires trust and respect for each other. For this position to be successful you will need to be confident enough to have open and honest conversations with each other in order to deliver the best results for the client. 
Skills
Problem-solving –  you need to be skilled in finding solutions when presented with any problems either internally or externally with clients. 

Listening – this is an essential skill to have within this position, always listen to the clients' needs throughout the campaign, there will occasionally be times when we are unable to carry out what we recommend, but it is about finding a solution together between yourself and the client.

Organisation – It is your responsibility to make sure that the campaigns are running smoothly for your clients. There will be times when multiple people are involved, both client-side and internally, so it is important that you are the key contact for your client in order to avoid any lack of communication and organisation.

Reporting –  each month we provide all clients with a detailed report of their campaign progress. You should be confident in your analytical skills and be able to report on these when needed for clients whether this is via email, face-to-face or on the phone.

Desirable experience – you should have at least 1 year of account management/client services experience within a digital agency and be comfortable with managing 12+ SME concurrent clients within a variety of different industries. 

Software – you should have experience in using CRM tools, Google Analytics, GSuite, and communication channels such as Slack or Skype. For any other software or tools, training will be provided.

Communication – you should be comfortable engaging with clients, and reporting to them over the phone and face to face. Thus, your telephone manner must be friendly and professional at all times. Your communication skills, both written and verbal, should be excellent. 

Time Management – we use an extremely efficient CRM tool to assist in time management, but you should also be confident that your workload is manageable and appropriate deadlines are set and met. 

Knowledge – you must have a good level of understanding of at least one of the services that we offer: SEO, PPC, and Paid Social advertising.  

Passion – you should be passionate about customer service and want to deliver the best results for your clients.